What is it?
The NIO ET5 is a compact sedan that represents the premium EV automaker's most affordable model yet. But that statement should illicit some follow up questions. Like, how do its driving dynamics compare to peers like the Tesla Model 3 and the new BMW i4? Moreover, has NIO been able to balance this move down market with the need to provide the kind of premium interior and features that have won it so many customers here in China?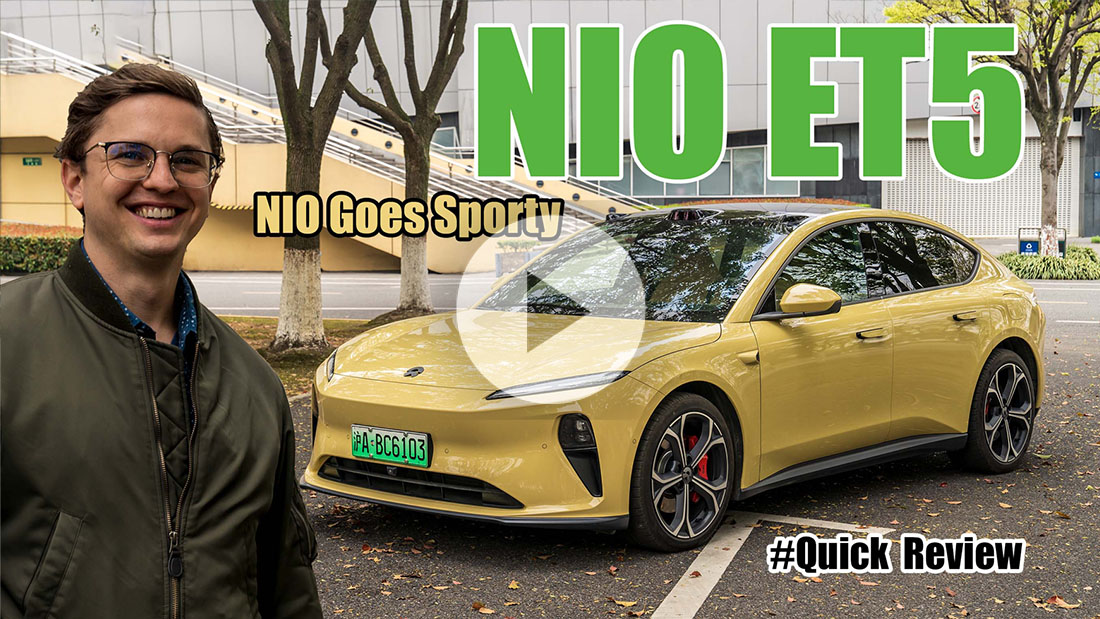 Beautiful, but flawed
The ET5 is the smallest NIO yet, and the decrease in size versus the ET7 results in a design that's tauter and sportier, particularly when viewed from the side. Our test car was painted in Sunbathe Yellow, an ET5-exclusive color that costs an extra 1,400 USD. I'd say it's worth every penny, as are the equally expensive 20-inch wheels. The only other exterior options were the 650 USD "Moon Theme," which gets you darkened badges and side trim, and orange brake calipers for 500 USD.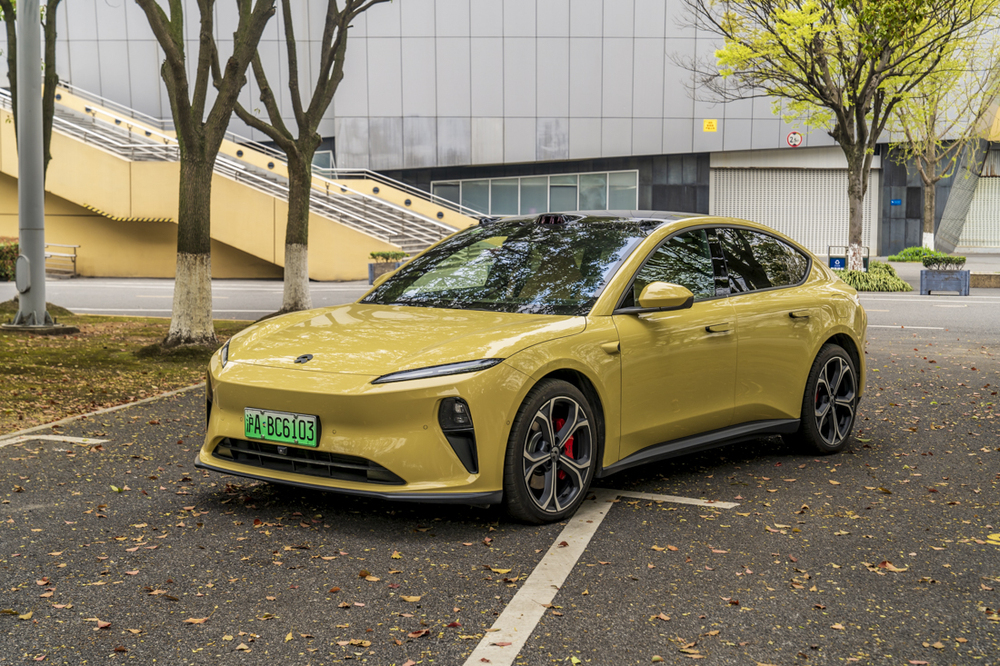 The ET5 can also be equipped with an electronically deployable tow bar, just like the NIO ES7 mid-size SUV. If you don't want to spend the extra 1,000 USD, you can skip the tow bar and just put your things in the trunk, which measures a relatively small 381 liters.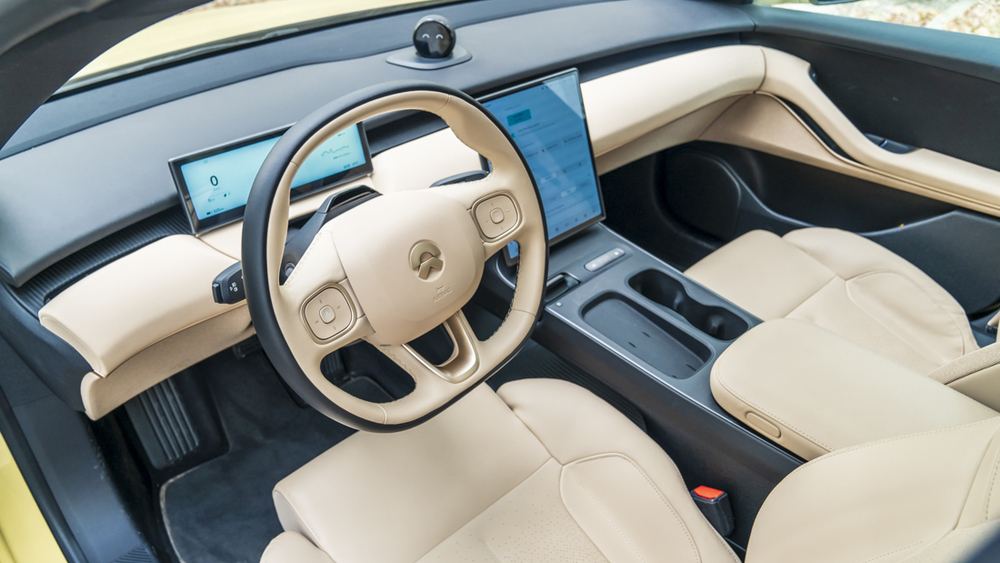 The ET5 can be equipped in real Nappa leather, but the owner of this car chose to save themselves at least 3,200 USD by just sticking with the base black and tan synthetic leather. They did, however, choose the comfort pack, which adds features like massaging and cooling front row seats and heated rears for an additional 1,400 USD. Even in base trim, the interior looks great, particularly the rose gold trim on the steering wheel and door panels.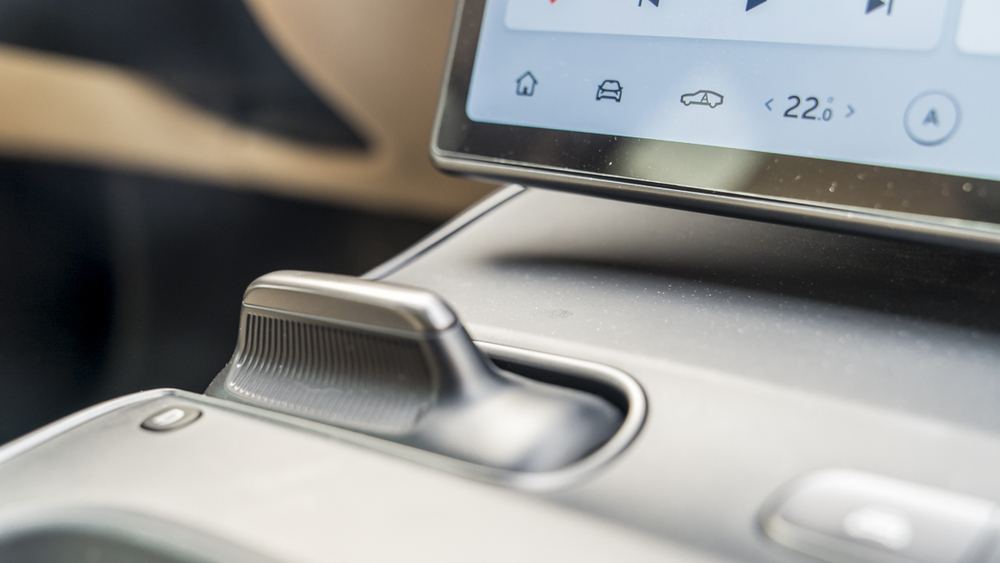 But dig a little deeper, and the cost cutting starts to become more apparent, as do some pretty odd material choices. The buttons on the center console, for example, are now made of plastic instead of metal. In fact, there's a lot more plastic everywhere you look. It's nice plastic, not that piano black garbage, but it's still plastic.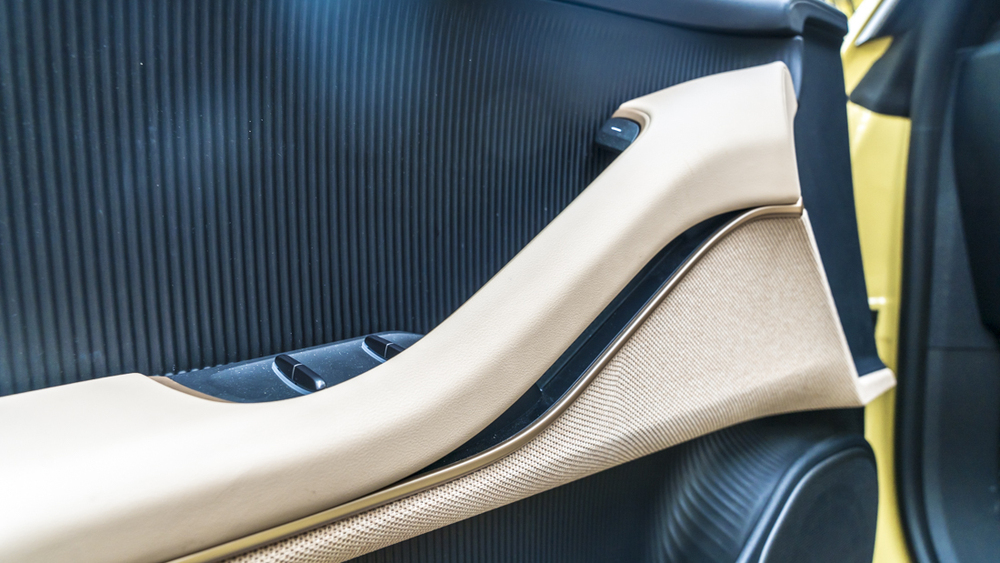 The lower dash and doors are covered in a type of technical fabric that seems to be an increasingly popular styling choice in cars these days. The strangest choice can also be found on the doors, where they've utilized some type of rubber material, similar to what they use to line the center console storage cubby and the wireless charging pad. It's interesting, but not very high end.
The lid of that center console was awfully loose on our car, despite having only 7,000km on the odometer. A more pressing issue is the driving position, which isn't very comfortable thanks to a high floor pan. I'm 1.75m tall and I even found it difficult to get into a comfortable position. Our taller team members had it even worse.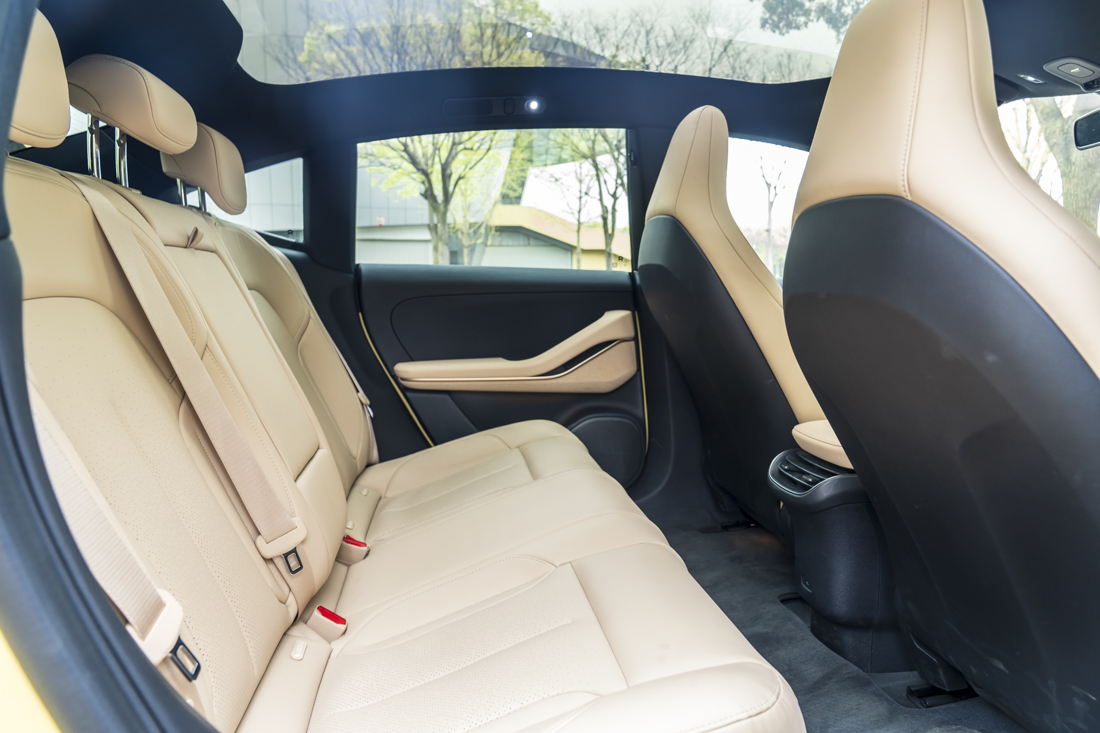 The rear is no better. While legroom is good, headroom is quite tight, and you have the same high floor. You also only get one USB port back there, which is fewer than you get in much cheaper Chinese cars. One USB port may be something the Germans can get away with, but NIO is a smart EV brand known for interiors that are full of features.
Sportiest NIO by far
I will start with some good news, while the larger NIO ET7 is a distinctly front-wheel drive biased platform, the ET5 is not. All ET5s make a total of 360 kW and 700 Nm of torque (490 hp/518 lbs-ft) from their dual motor powertrains. That's considerably less than the 480 kW and 850 Nm (6:53 hp/629 lbs-ft) of the larger ET7, hence a 0-100 km/h time of 4 seconds instead of 3.8.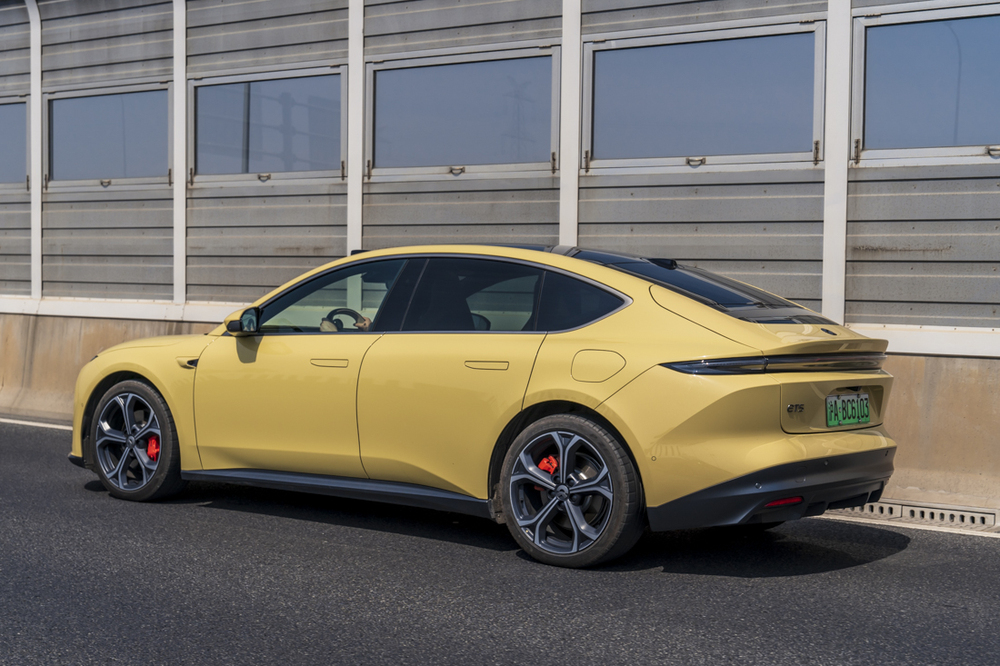 But that slightly slower sprint hardly matters. First, because you can't really tell the difference from behind the wheel, and second, because it doesn't matter when the ET5 feels much more RWD biased. Credit for this goes mostly to the reduced size compared to the ET7. It's 31 cm shorter in overall length, but the more important number is the wheelbase, which is 17.2 cm shorter. All this means that the ET5 feels more like a sports sedan than its larger sibling. Liberal application of the accelerator will result in oversteer, not immediate and overwhelming understeer. Combine that with heavier, more direct steering, and this is easily the sportiest NIO to date. Apart from the NIO EP9, of course.
But while the five-link front and rear suspension delivers better turn-in and steering feel, it's not as comfortable as previous NIO models equipped with air suspension. It also doesn't have double pane glass, so NVH is noticeably higher. It would seem that the title of sportiest NIO also comes with the title of least comfortable NIO. No air suspension doesn't mean it rides like an ox cart, and no double pane glass doesn't mean the highway NVH is deafening, but it certainly makes its character different from other NIOs.
It's also not quite as sporty as a Tesla Model 3 Performance or even the base BMW i4. The i4 in particular feels much more eager to be thrown into corners than the ET5. Things is, the ET5 can be had for a lot cheaper than the imported i4 here in China. Prices for a NIO ET5 with the base 75-kWh battery start at 48,000 USD, almost the exact same as a Model 3 Performance, but $20,000 less than an i4.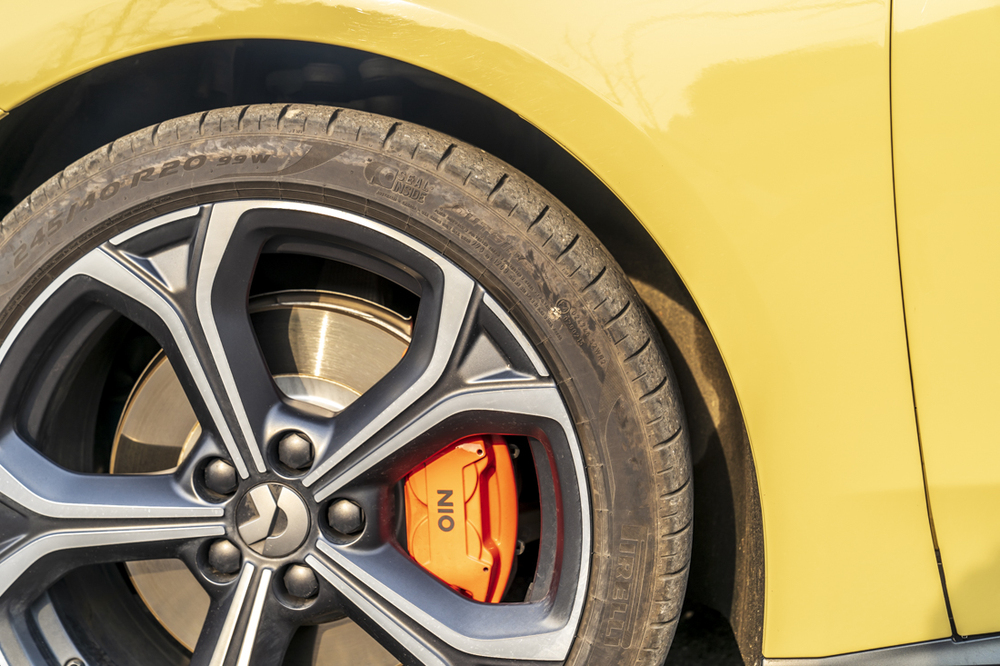 ET5 models with the larger 100-kWh battery pack start at 56,000 USD and promise 710 km of CLTC range, vs the 560 km of the smaller pack. But all these prices assume you are buying the pack outright. If you choose to buy the car and lease the battery pack at a cost of around $140 a month for the 75-kWh pack and $240 for the 100-kWh pack, the price drops to about $37,500.
Of course, it's worth mentioning that the ET5 has battery swapping, which can be completed in about 3 minutes. You'll notice that I haven't mentioned the long-promised 150-kWh solid-state battery. That one is said to deliver 1000km of range. According to NIO, however, it also costs about as much as an entire ET5, so the company only plans to make it available for rental starting this summer, with a buyout option said to be coming later on.
Not to be outdone by Tesla, the ET5 comes with the company's latest driver assistance system, now powered by four Nvidia chips with a total of 1016 TOPS computing power. All that computing power is harnessed by 33 sensors, including a roof-mounted lidar unit.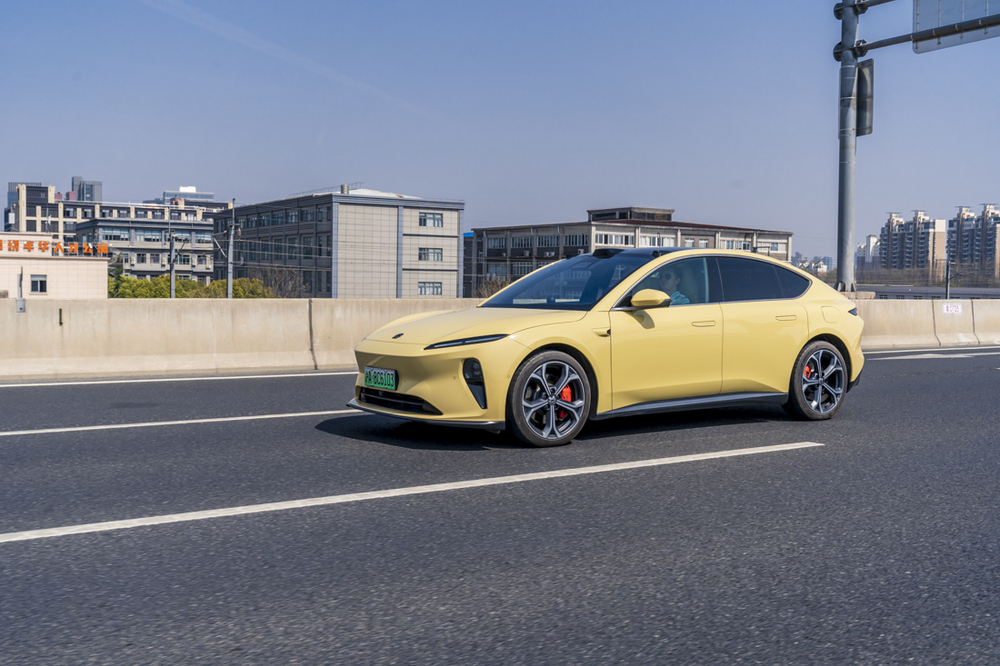 Takeaway
The interior and exterior of the NIO ET5 are very well-designed, and the driving experience is easily the most engaging and interesting that the company has been able to deliver so far. But the dynamics still don't match rivals like the Model 3 Performance and the BMW i4, and the inevitable interior decontenting could have been better executed. The ET5 remains a bargain at its price point, but the best move might be to rent your battery and hope the secondhand market doesn't punish you for doing so.
Specifications

NIO ET5 75-kWh

Motor: Front+Rear-mounted
Power: 360 kW, 700 Nm
Battery: 75-kWh
Range: 560 km (CLTC)
0-100 km/h: 4.0 seconds
Size: 4790*1960*1499 mm
Wheelbase: 2888 mm
CDM Price (as tested): ~55,000 USD