What is it?
Automotive companies are, by and large, rational enterprises. Picture serious people wearing serious suits sitting around a serious conference table. The result is serious cars. But what kind of car would result from a company where people came to work dressed as their favorite super hero and sat around in bean bag chairs? I imagine it would probably be something like the Human Horizons HiPhi Z electric sedan.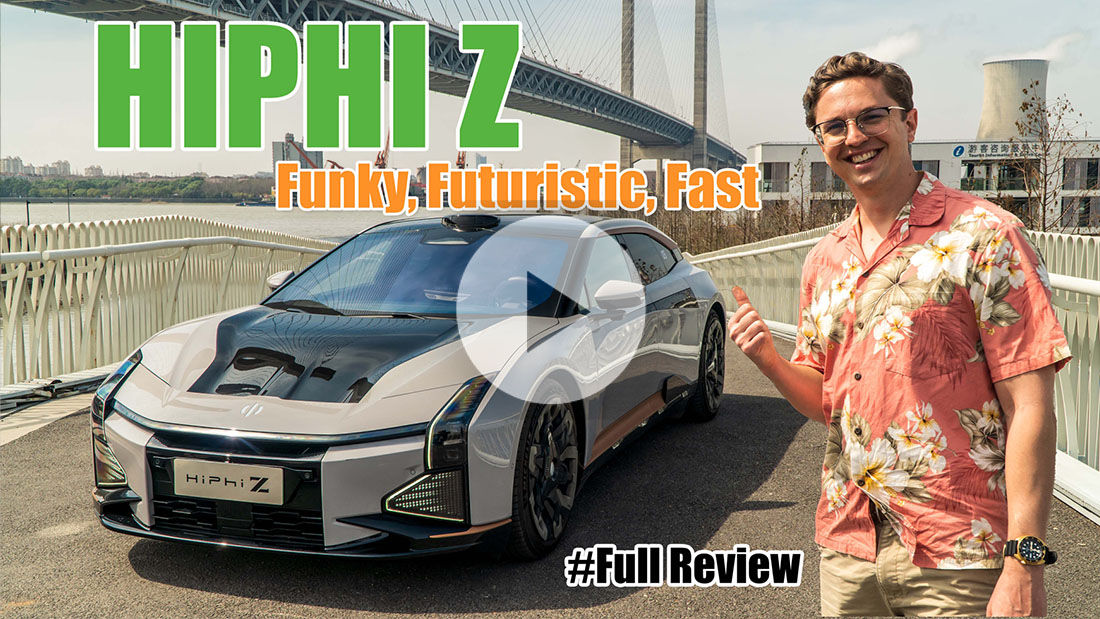 Pure Sci-Fi
The Z is unlike any sedan I've ever seen, but that shouldn't come as a complete surprise considering that HiPhi's first model, the HiPhi X, was unlike any SUV that I'd ever seen. The Z might not feature the split rear doors of the X, but it more than makes up for it by offering a design that feels straight out of a Philip K. Dick novel. This thing is pure, 100%, uncut sci-fi.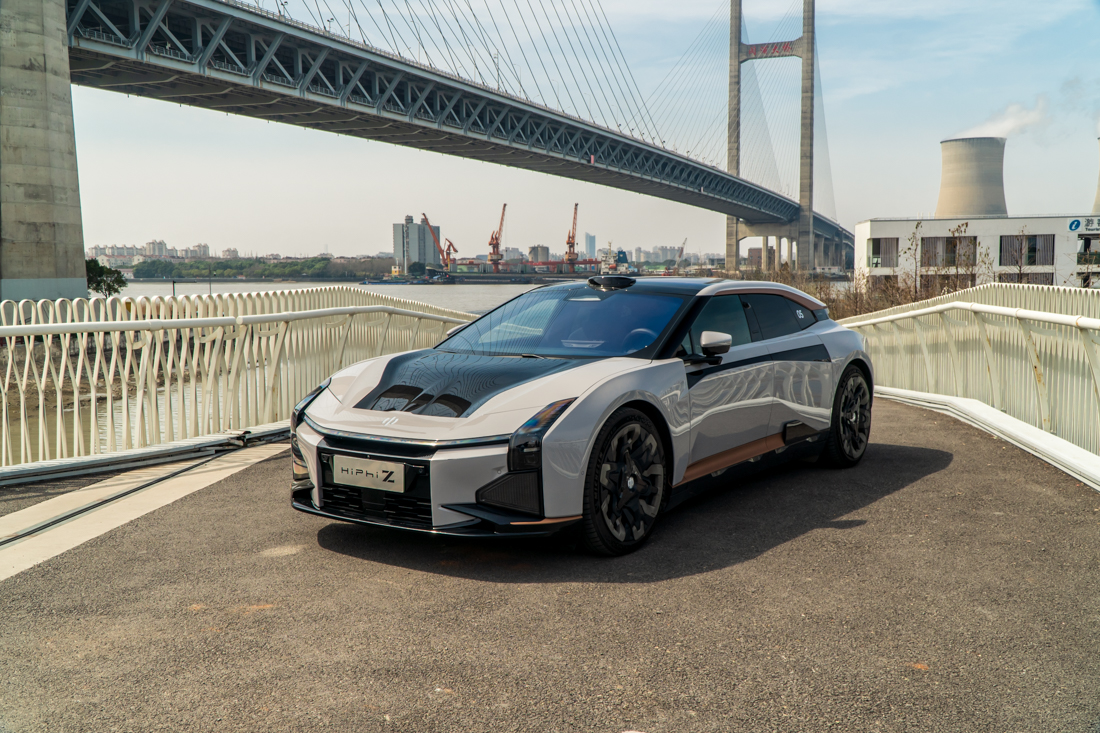 I think it harkens back to a time when jetpacks seemed inevitable, when a lifestyle based around rocket-powered transportation felt like it was just around the corner. It's nowhere near as attractive as the wild American concept and production cars of the 1950s and 60s that I'm trying to evoke, but it certainly captures the same spirit. Only this time, it has a whiff of crypto currency about it.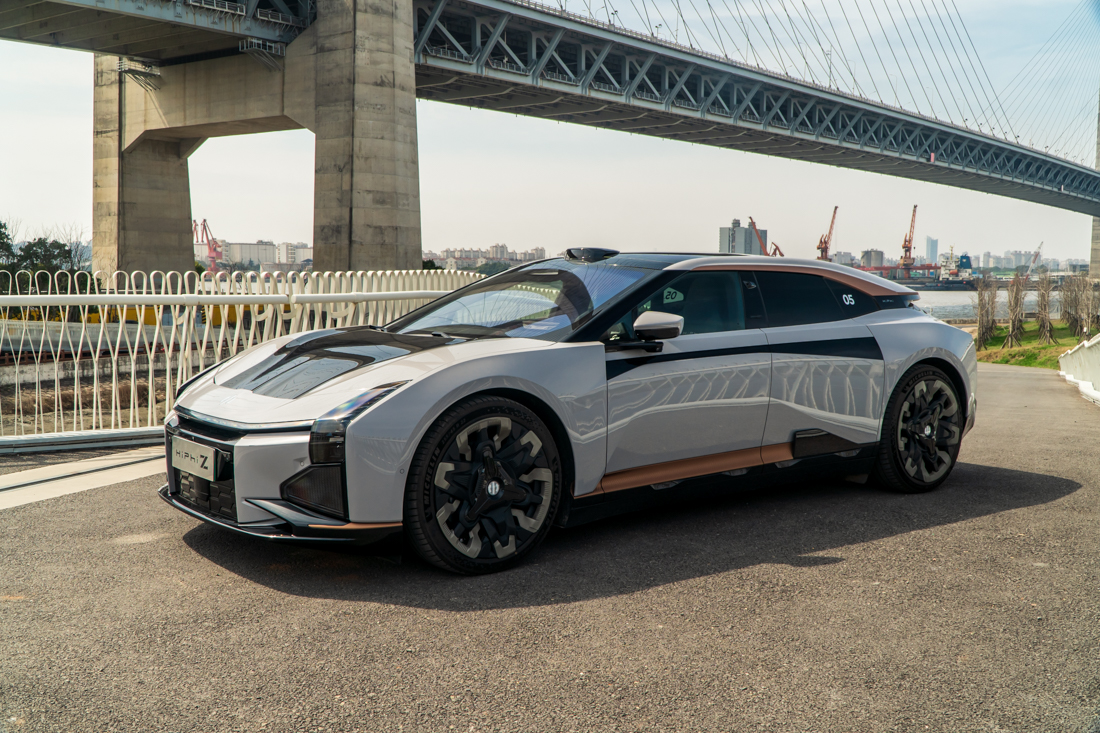 The Z is plastered with LEDs front and rear, including matrices of LEDs that allow it to display images (it can also project images onto the road surface or onto walls). That technology was available on the HiPhi X and has since appeared on other high-end EVs, such as the IM L7. The HiPhi Z, however, takes things to a whole new level, with a wrap-around "Star-Ring" ISD light curtain that consists of 4,066 individual LEDs. Wraparound means exactly what it sounds like; not only can the Z display front and rear, it can display them on the black plastic panels on the doors. Funnily enough for a Chinese car, the panels are only able to display text in all caps English. There just aren't enough lights to display more complex Chinese characters.
The LED panels are great for sending messages when you're parked, but they serve a dual purpose on the rear, where they also distract from the fact that the design is somewhat awkward. I can't decide if it looks more like a cyclops, or a robot with unfortunate eyebrows.
Dancing screen
The Z has electronically operated doors, which can be opened using the key fob, or via a button on the B-pillar. They are, thankfully, equipped with sensors that insure they don't smash into any cars, curbs, or human beings. The driver's side door can be closed by pressing the brake pedal, while the front passenger can do so via the center screen.
The interior of the Z is swathed in Nappa leather, but it lacks the digital instrument cluster and 19-inch passenger screen of the HiPhi X. Instead, information is split between a 15-inch OLED center screen and a heads-up display. That center screen, while technically smaller than something you can find in a 25,000 USD car here in China, is unlike any I've ever seen.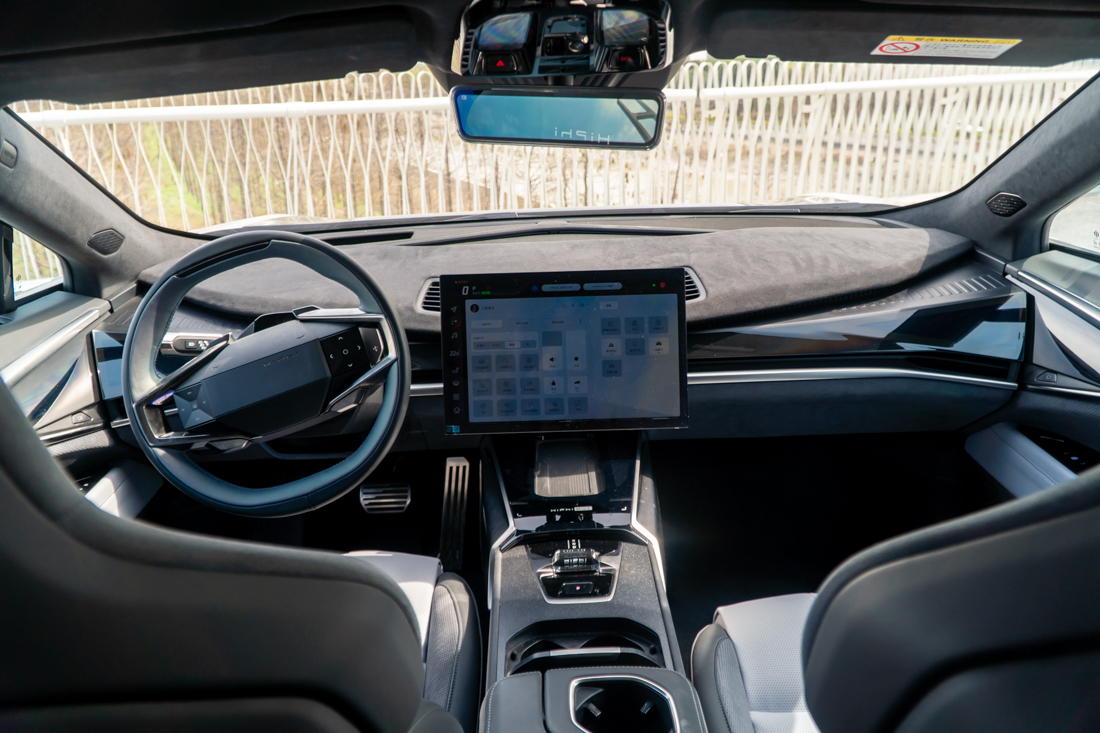 The display is mounted on three beautifully machined metal arms, which not only allow it to switch between portrait and landscape mode, but also turn up to 4 degrees. The angle changes automatically when you adjust your seat, or via a combination of in-screen menu and the buttons on the steering wheel (similar to the way you adjust the steering wheel in some other cars). If you're more of the hands-on type, you can unlock the screen and move it around yourself. Put the screen in one of several exhibition modes, and it will "dance" (pivot, tilt, spin, extend, and retract) along with music. It's goofy, but unique.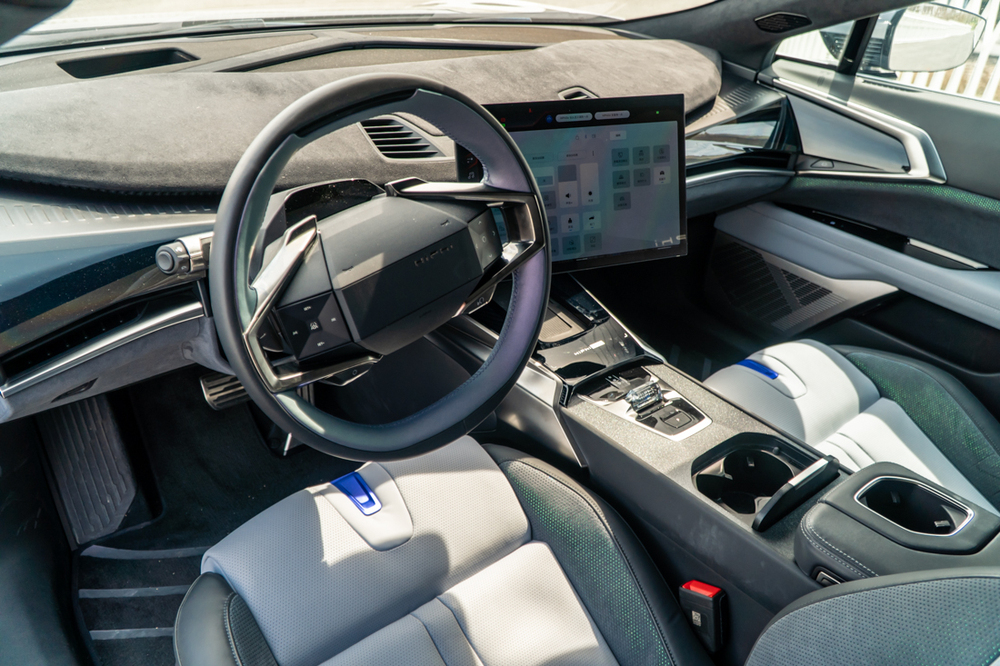 Goofiness aside, the HIPhi Z has a highly functional UI. My favorite feature was the small bars at the bottom of the screen that act as shortcuts to important functions. Those bars are visible at all times, so you can adjust the volume, fan speed, and temperature without going to a separate menu. Still not as easy as a physical button, but it's an improvement.
Despite the use of suicide doors, getting into the back seat of the HiPhi Z isn't quite as easy as the front thanks to the huge wheels and the fact that the seats are pushed way back into the wheelbase. As a result, you end up having to fall into them. On a related note, you'll find that rear boot space is rather lacking. I complained about the measly 364 liters available in the boot of the NIO ET7, but the one in the HiPhi Z measures an even measlier 316 liters. The only saving grace is that the rear seats of the Z can be laid down, while the ET7's cannot.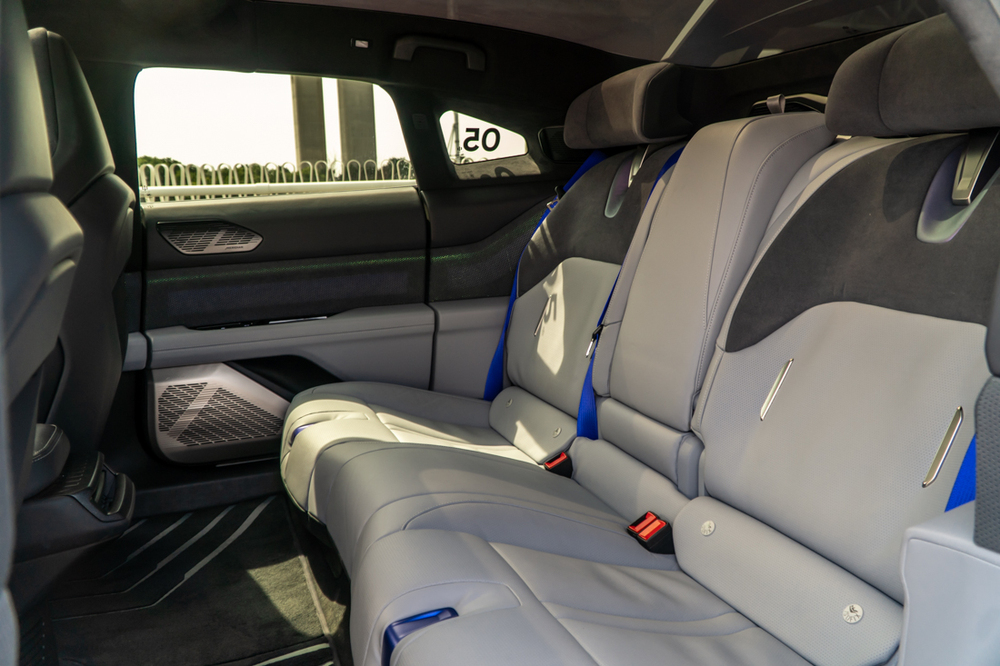 There's no brake pedal in the back seat to press and close the door, so you have to use a button on the headliner. There are two versions of the Z available, a four-seater and five-seater, costing 88,000 and 91,000 USD, respectively. Regardless of which version you pick, both of them come equipped with a 23-speaker Meridian sound system, and a small LCD display between the rear passenger seats. That screen allows you can control the media, HVAC, and even the recline of your seats.
But leaning back your seat won't resolve the compromised design of the Z's rear compartment. First, it has about as much light as a medieval prison. Credit that to the lack of rear window (the Z uses a digital rear view mirror for this exact reason) and the highly tinted overhead glass. Second, the floor is just too high. Normally, one could alleviate this by sticking their feet under the front seat, but the front seats of the Z are too low to allow that.
More than just a fast EV
The Z comes standard with HiPhi Pilot, an ADAS system powered by a suite 34 sensors that's said to be capable of level 3 autonomy. We didn't get a chance to test any of the company's claims related to its driver assistance systems, because the system had yet to be activated on our test car. Operating a level 3 ADAS system on public roads remains a dicey legal issue in China, so we aren't going to hold our breath when it comes to a wide release of this feature. Expect customers to be able to use the car's standard level 2 system in the meantime.
The Z has a monstrous wheelbase of 3.15m, longer than a NIO ET7, but shorter than an S-Class. Squeezed into that space is an equally monstrous 120 kWh ternary lithium battery pack that delivers 705km of range on China's CLTC standard. The wheels are 22-inches all around, and hide an all-aluminum double wishbone front suspension and a five-link rear. Those are combined with an air suspension with continuous damping control. Not only that, it has rear steer, giving it a turning radius similar to a MINI Cooper, despite measuring slightly over 5m in length. Rear steer remains a hugely useful feature in daily driving, especially when you get lost on the way to your shooting location and need to do a U-turn (ask me how I know).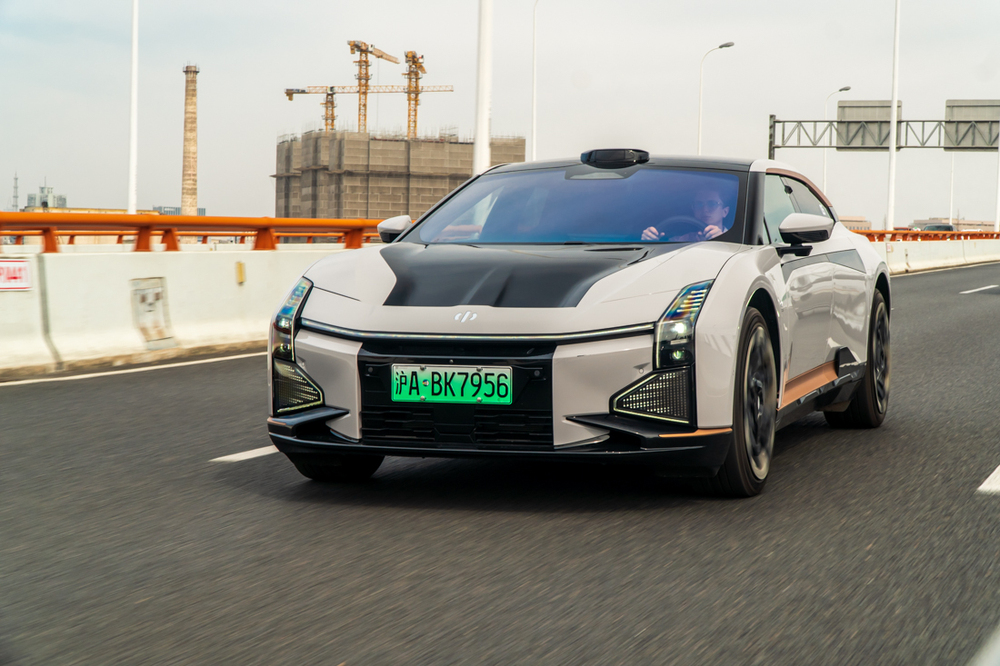 A car that looks as outlandish as the Z should have outlandish performance to match. To that end, the HiPhi equipped it with front and rear motors making a total of 494 kW and 820 Nm of torque (670hp/607lbs-ft). That's poopoo your pants power if you don't know what you're getting into. Acceleration is vicious, with all four wheels scrambling for traction. It's a bit of drama that I appreciate in my fast EVs.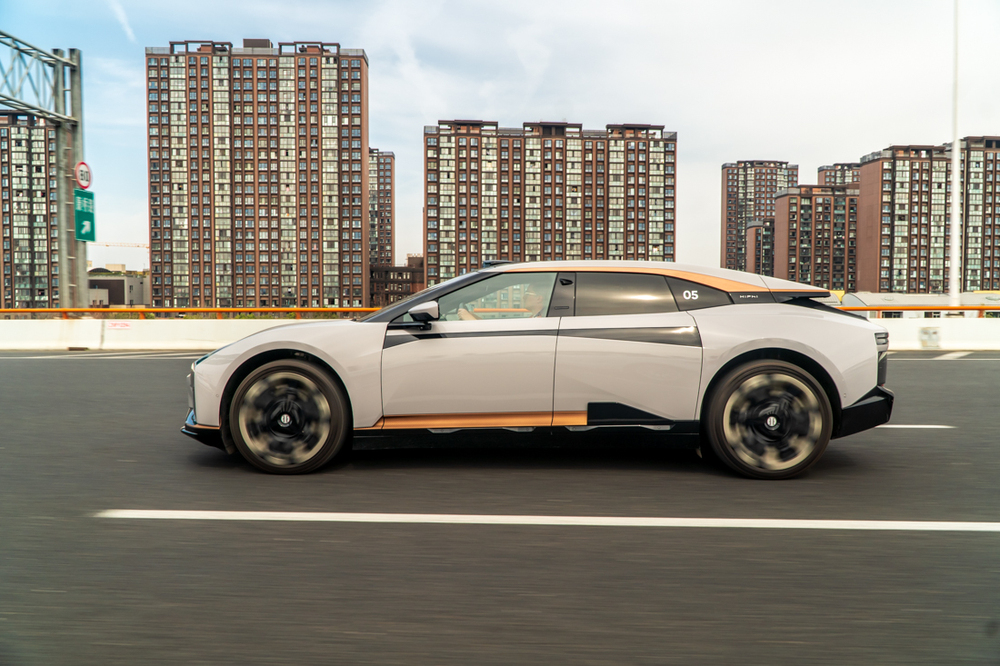 But speed like that is what I expect from EV sedans at this price point, what I don't expect is good driving dynamics. I've driven many of most expensive Chinese EV sedans, and while they are indeed very fast, they often lack the kind of feedback that would inspire you to push them with any confidence. The NIO ET7, for example, is blistering quick, but ultimately, it's just a big, soft sedan. The HiPhi Z, on the other hand, feels much sportier. The steering is well-weighted and direct, and communicates what the front wheels are actually doing. I only drove it on public roads, but it left me feeling like it wouldn't be completely out of its element on a race track.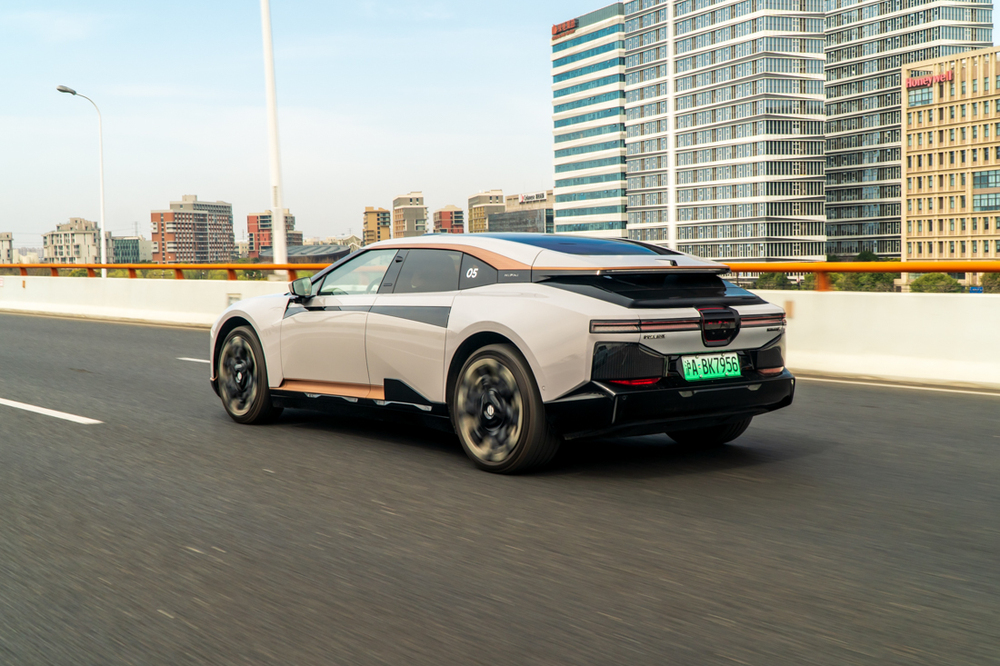 Takeaway
With the Z sedan HiPhi once again subverted my expectations. Just like their first car, the HiPhi X, the Z seems like a vehicle too chocked full of gimmicks to be useable in the real world. But for all its radical looks and silly tech, the Z is one of the most thoughtfully designed vehicles I've ever driven. The screen may dance around, but its UI is simple and easy to use, with features that I would consider genuine improvements for the use experience. It may have giant 22-inch wheels to match its concept car looks, but the air suspension means it rides like a premium sedan, while also delivering a surprisingly engaging driving experience. The HiPhi Z might have been designed by people who go to work dressed as super heroes, but those silly outfits didn't keep them from being very good at their jobs.
Specifications
Human Horizons HiPhi Z
Motor: Front + Rear-mounted
Power: 494 kW, 820 Nm
Battery: 120-kWh
Range: 705 km CLTC
0-100 km/h: 3.8 seconds
Size: 5036*2018*1439
Wheelbase: 3150 mm
CDM Price: 88,000 USD