What is it?

The ORA brand has brought us many Cat models, but none of them were what you might call "performers." The Lightning Cat is set to remedy that by promising the sportiest driving experience yet and the looks to match.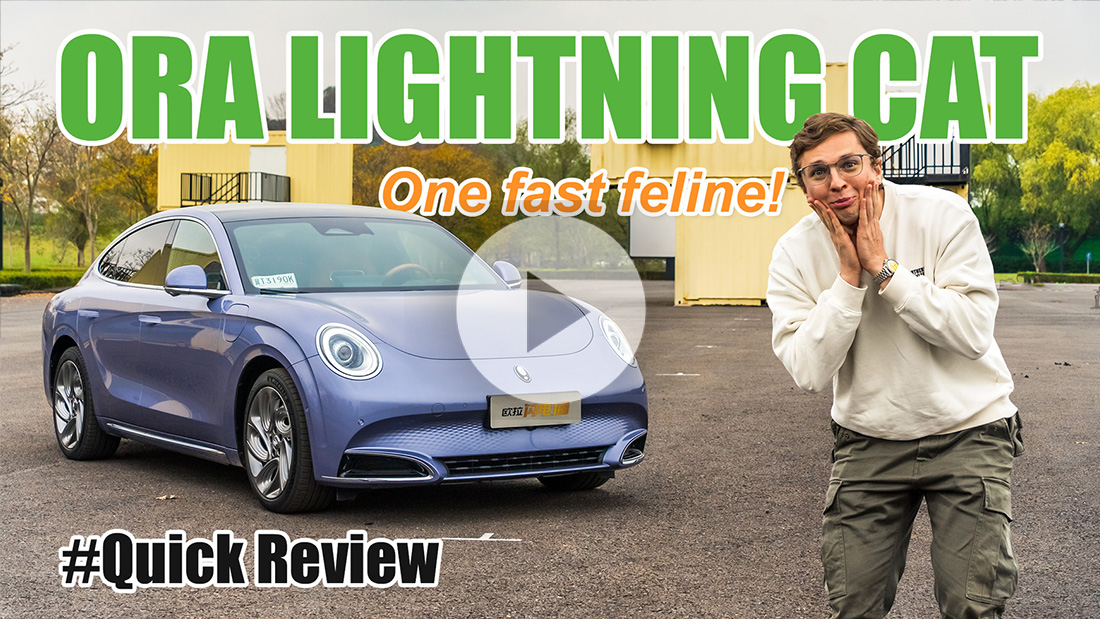 Awkward, but charming
ORA's first model, the Funky Cat, raised the ire of some with its Porsche-esque exterior design, and I imagine the reaction to the Lightning Cat will have a similar tone. The Lightning Cat's proportions are clearly inspired by the first-generation Porsche Panamera, for better or worse. The first-gen Panamera has never been a style icon, and its humpbacked proportions do not respond well to being squeezed onto a much smaller car.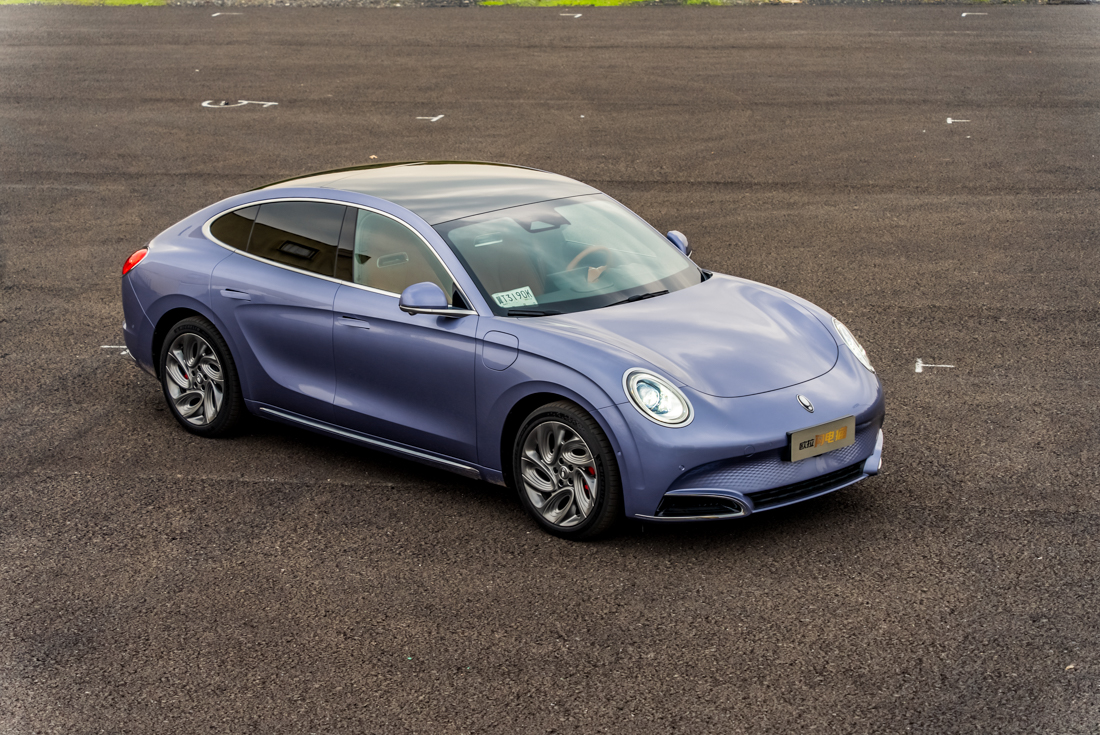 The design isn't completely without merit, particularly when viewed from the front three-quarter angle. That view allows you to take in the adorable front fascia and appreciate the sculpting on the body side, which is somewhat reminiscent of a Corvette C1. Just don't let your eyes stray to those wheels, which have a rather "organic" design to them that I found downright unsettling.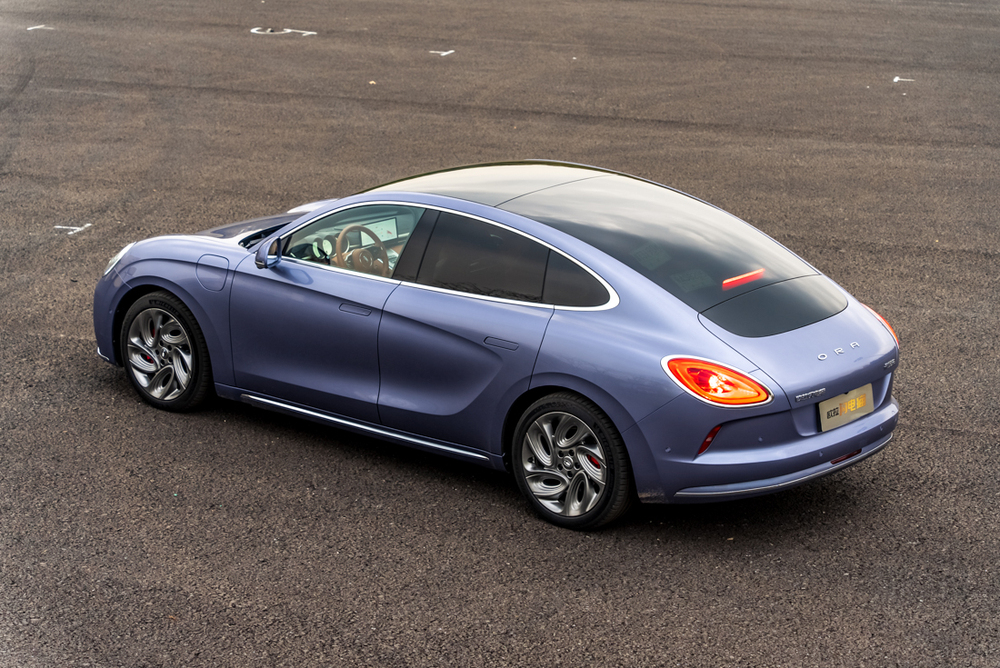 It's what's inside that counts
For a vehicle with such a polarizing exterior design, the Lightning Cat has a surprisingly elegant interior. The entire cockpit is centered around a single, flowing console, and nearly every surface above the waistline is covered in soft, faux leather. It feels cosseting and retro at the same time.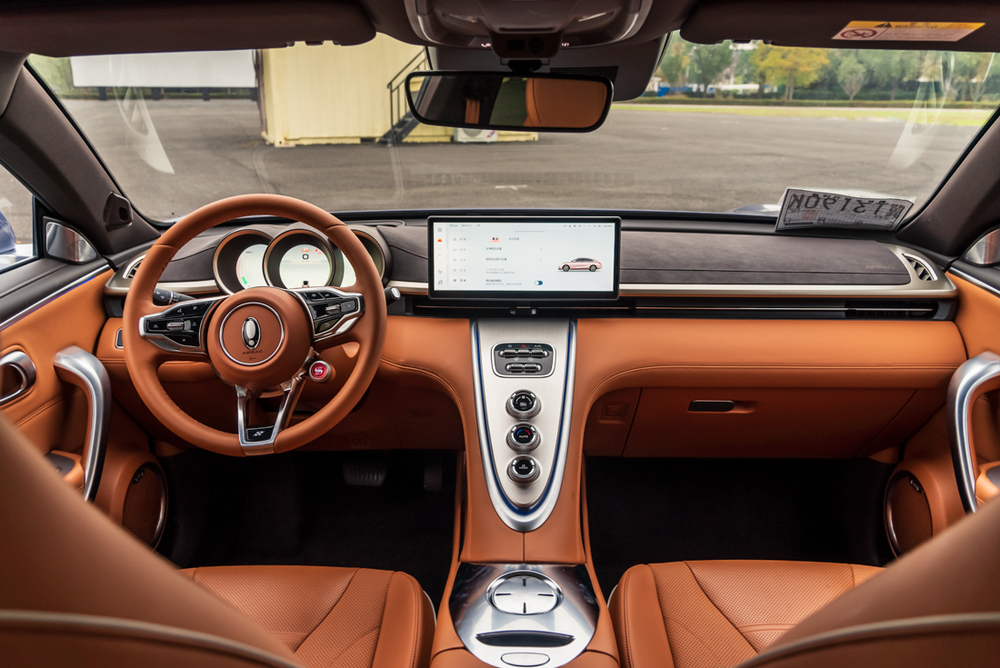 Despite the 12.3-inch center screen, there was a refreshing number of physical buttons. I cannot tell you how tired I am of capacitive touch buttons, a design trend that should die and early and final death at the earliest opportunity. The whole interior feels like it was designed to be easy to use, not just easy on the eyes.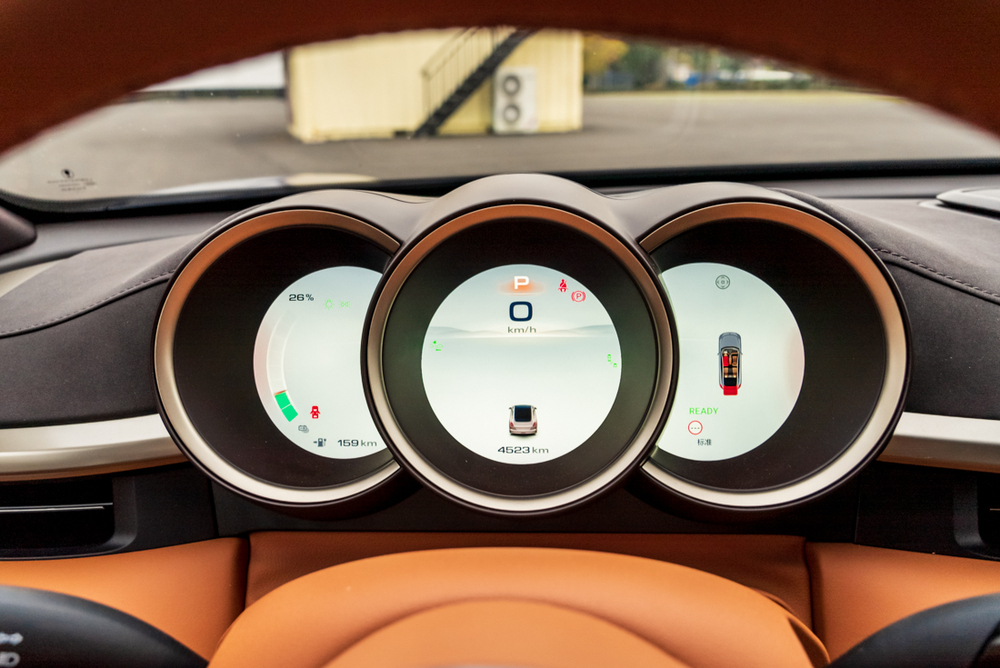 But I'm afraid I don't represent the majority of buyers, some of whom may find the interior tech of the Lightning Cat to be a bit lacking. Customers at this price point (39,000 USD) are expecting something more like the 15-17-inch tablet-style screens you see in cars like the BYD Seal, XPeng P7, and a Neta S.
The Lightning Cat's 12.3- inch screen is large enough to be useful, but it's definitely smaller than I would consider the industry standard for this price point. And I think there's going to be some customers who feel like that's a lot of money for not a lot of toys.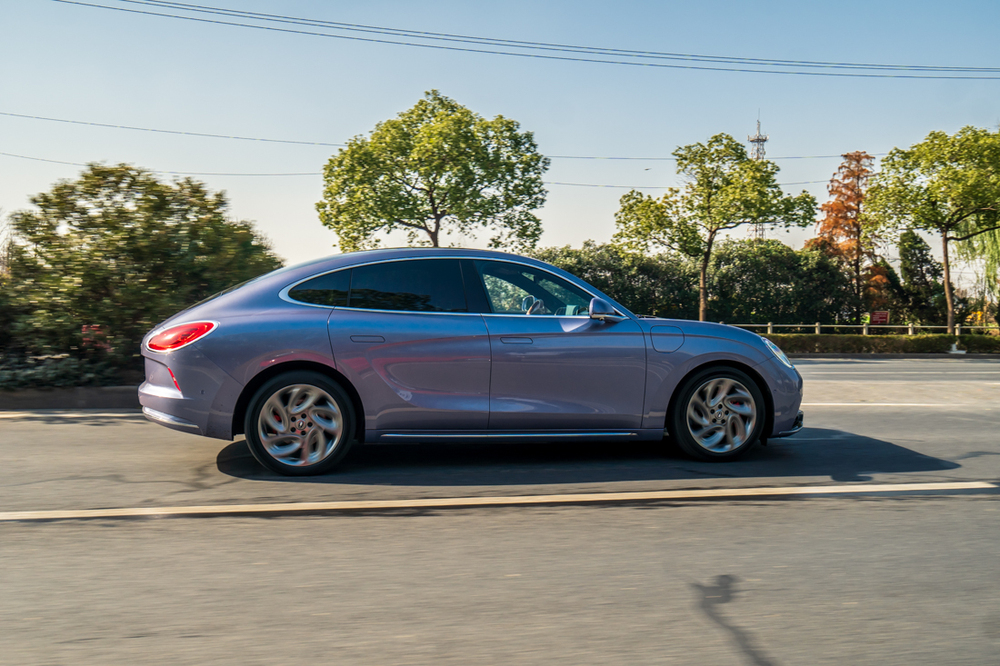 Less is more
I'm going to start with a statement that is completely out of character for me: I think the Lightning Cat you want is actually the long-range version with a single front-mounted electric motor, not the performance that we tested. Yes, the performance version has double the motors and double the power of the long-range, for a total of 300 kW and 680 Nm of torque (408 hp/503 lbs-ft). The long-range doesn't even have an official 0-100 time, but I can guarantee you it's much slower than the 4.3 seconds of the performance.
But having a lot of power is only part of the equation if you're trying to make a fun-to-drive car. The chassis actually has to be set up to handle it, and the Lightning Cat's is not. The front suspension is McPherson strut, instead of the double wishbone used by other cars at this price point, and the tuning is less than ideal.
Specifically, the Lightning Cat is among the most softly sprung vehicles I have experienced in 2022, and I am including some SUVs in that comparison. That sensation is only emphasized by the steering, which is both vague and over-boosted. To summarize, we have a lot of power combined with a very soft suspension and very vague steering. This is not a recipe for a fun to drive car.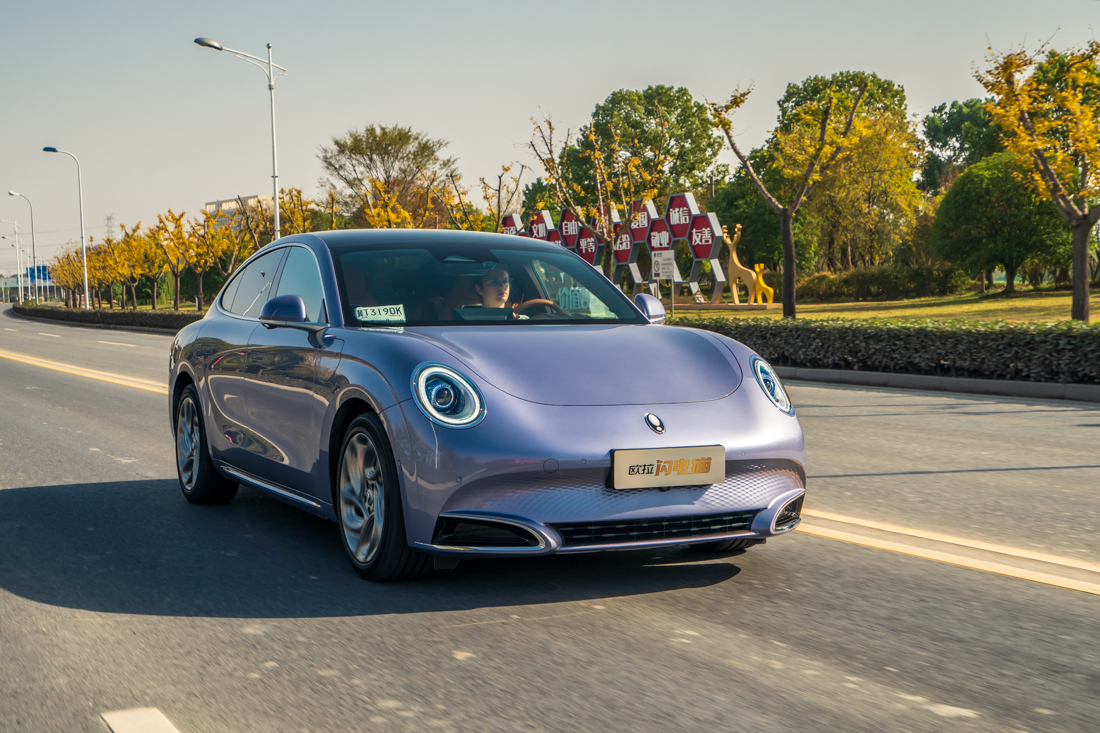 Things don't improve much when you put it into "Super Sport Mode," which is activated by pushing the little red button on the steering wheel. Not only does it change the color of the gauge cluster and put the car in its sportiest settings, it's also accompanied by a rather cringe-inducing "exhaust note." Just in case you forgot that ORA is a brand that targets female buyers, it also has a "Goddess Mode," which goes the complete opposite direction of the super sport mode, making everything even softer and lower effort. You can pretty much drive the car with your pinky when it's in Goddess mode.
Just in case you forgot that ORA is a brand that targets female buyers, there is also a "Goddess Mode," which goes to the other extreme, making everything even softer and lower effort. You could steer this thing with your pinky in this mode. In fairness, I think Goddess Mode is at least more in fitting with this car's character. Contrary to what the name suggests, the Lightning Cat is at its best when it's cruising from point A to point B in style and comfort, not driven in anger.
And if cruising is the goal, then the long-range is still the right choice. It squeezes a CLTC range of 705 km out of the same 83.5-kWh battery pack as the performance, which has a claimed range of 600 km. All that while costing 35,000 USD, over 4,000 USD less than a performance. Base models are even cheaper, costing 27,000 and coming with a 64-kWh pack rated for 555 km of range.
All Lightning Cat models have adaptive cruise control as standard, but ORA's more advanced driver assistance system, ORA-Pilot 3.0, is 3,000 USD option that's only available on certain trims. Guess which trim can't get that system? The performance, of course.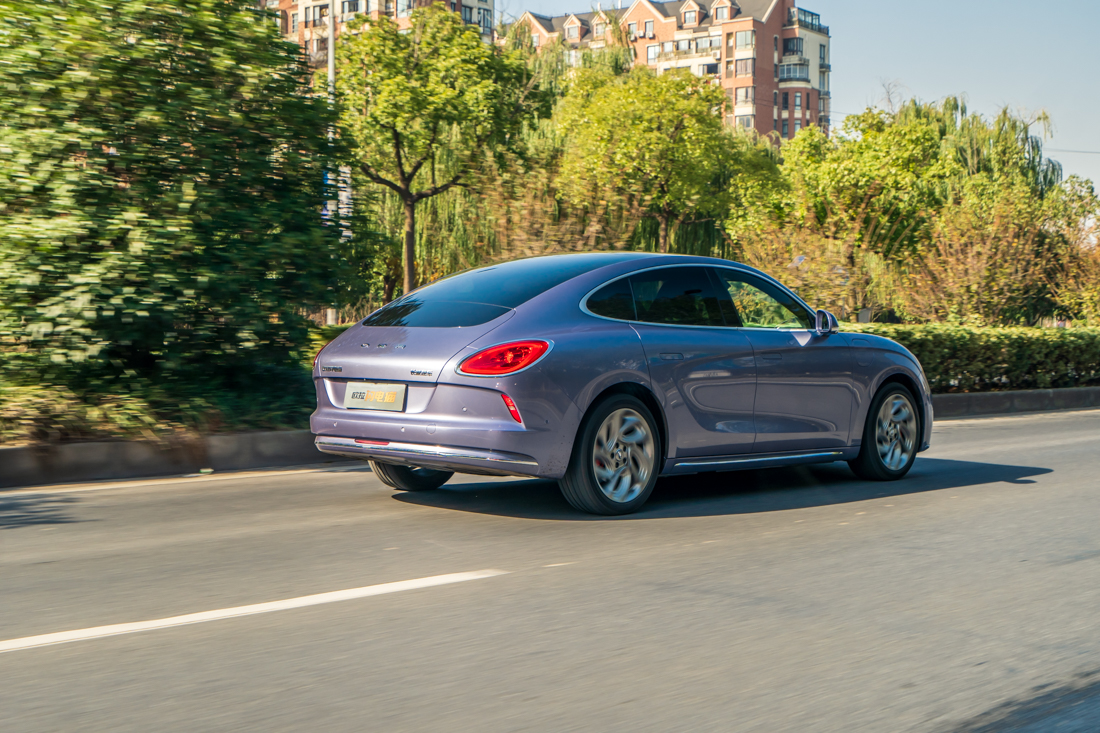 Takeaway
The Lightning Cat isn't much of a performer, even in its performance trim, and its interior technology is a little bit lacking, but it's still an ORA Cat, which means it can provide you with a healthy dose of fun, if a bit familiar, styling for your daily commute. Just save your money and get the long-range.
Specifications
ORA Lightning Cat Performance
Motor: Front + Rear-mounted
Power: 300 kW, 680 Nm
Battery: 83.5-kWh
Range: 600 km CLTC
0-100 km/h: 4.3 seconds
Size: 4871*1862*1500mm
Wheelbase: 2870mm
CDM Price: 39,000 USD