What is it?
The Rubik's Cube is a compact SUV from a brand called Beijing, itself part of state-owned automaker BAIC. We say Rubik's Cube, but its official English name is the X55II. That's "II" as in the "the second," making this the X55 the Second. Seeing as Rubik's Cube is a much more fun name, that's what we'll be using for our review.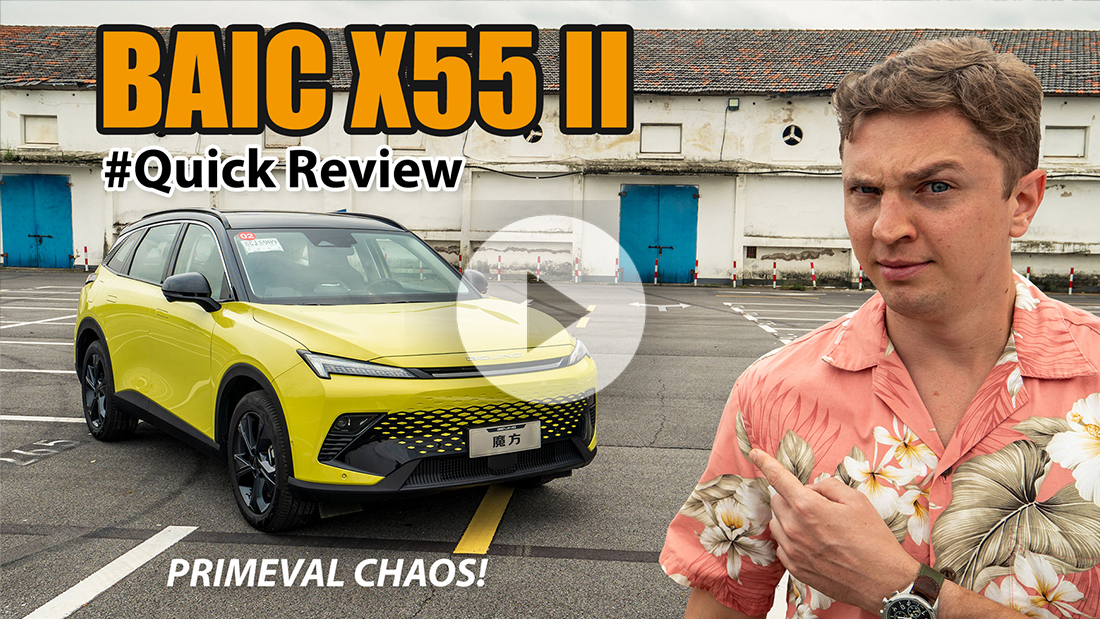 Looks can be deceiving
The exterior styling of the Rubik's Cube is reminiscent of about a dozen other cars, most of which are Chinese. Take the front end, for example, which strongly resembles the design language of the Changan UNI sub-brand (e.g., UNI-V, UNI-T, and UNI-K). That means it suffers from the same problem as those cars; it looks like an EV, but it ain't.
The side profile strongly resembles that of the highly-popular BYD Yuan PLUS (Atto 3), and cars from the VW I.D. series. While it comes together pretty well, especially in this toxic green paint color, it also feels a bit generic. Credit where credit is due, however, the light design, front and rear, are very nice.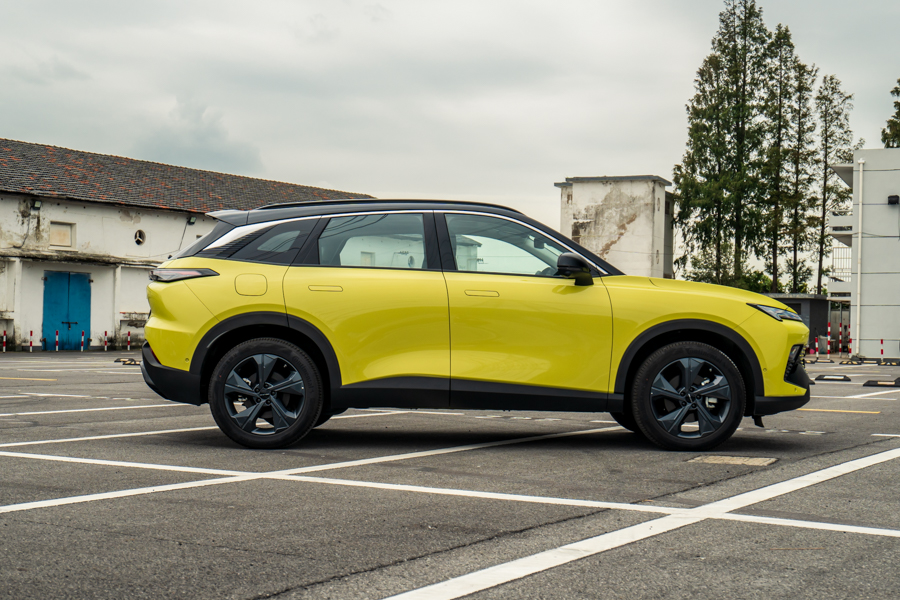 Cheap plastic, high specs
Taking a seat inside of the Rubik's Cube will quickly remind you why it is priced between 14-22,000 USD. Material quality is unimpressive, even for this affordable segment. The buttons on the steering wheel are honestly some of the cheapest we've ever seen. What it lacks in soft-touch materials, however, it makes up for with an impressive list of features. Three out of six trim levels come with a heads-up display as standard, and all but the two lowest specs come with a 14.6-inch infotainment screen (the bottom two trim levels make due with a 10.1-inch screen).
Regardless of what screen you choose, it's going to be powered by primeval chaos. Primeval chaos is our direct translation of the Chinese name for the Rubik's Cube's UI (鸿蒙hongmeng). There is no official English name for it as far as we can tell, but to be fair to the Beijing brand, its name doesn't sound quite so grandiose in the original Chinese.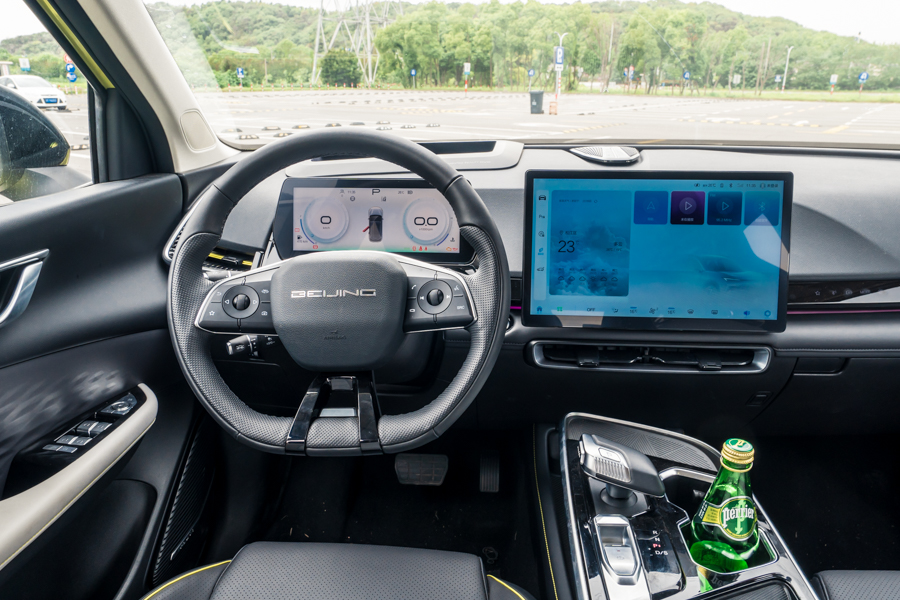 What is it like to interact with primeval chaos inside of a car? The system is based on the Harmony OS, which we also experienced in the AITO M5 and found to be very intuitive and easy to use. While the Rubik's Cube's UI is a bit simpler, it retains some of the features we found so useful in the M5. For example, the ability to move apps and features around the screen and arrange them how you wish, much like you would on your phone.
In addition to the physical buttons and the touch screen, there is also a small, black panel between the center screen and the glovebox with a row of five capacitive touch buttons. Our test car was a preproduction vehicle, so some of the functions had yet to be activated, but we found this design to be a subtle and interesting way to allow passengers to operate certain functions more easily.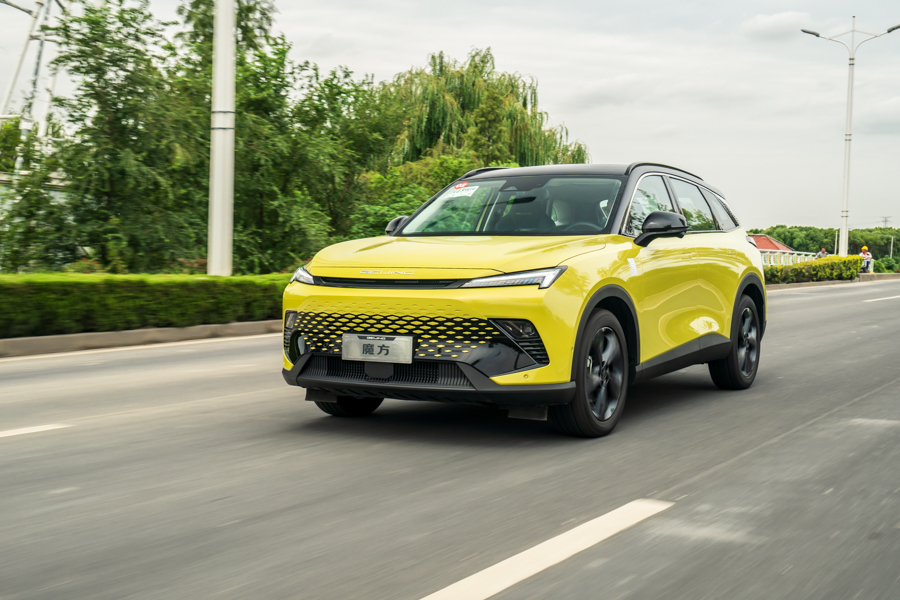 The Rubik's Cube is almost the exact same length as a Honda CRV, with a wheelbase that's slightly longer. No surprise then that the rear seat is very accommodating, though we would have liked to see more than a single USB port. There are no official numbers available for the rear cargo area, but it looks to be the CR-V's equal in that respect as well.
The heart of a Mercedes (allegedly)
Despite what the exterior styling would lead you to believe, the Rubik's Cube is not an EV. In fact, it is powered by a 1.5L turbocharged 4-cylinder making 138 kW and 305 Nm of torque (185 hp and 225 pound-feet). All of that torque is available from just 1500 RPM, so the Rubik's Cube feels plenty peppy off the line. However, as the 0-100 km/h time of 7.8 seconds would indicate, it runs out of breath higher in the revs.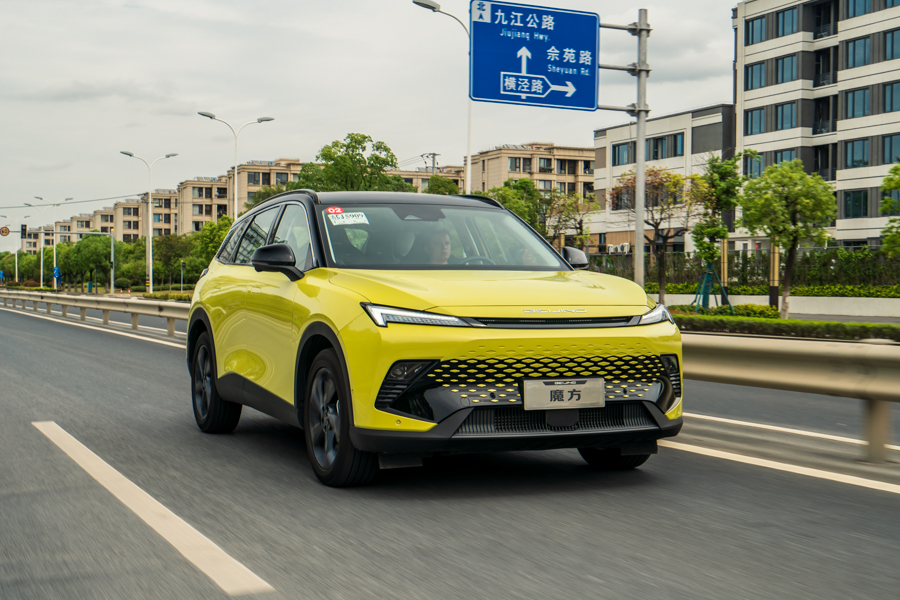 What's really interesting about this engine, however, is that according to Beijing, it shares parts and potentially its entire architecture with the 2.0L turbo four from the Mercedes-Benz GLC. That may sound a little bit unbelievable until you remember that BAIC, the mother company for Beijing, has been Mercedes-Benz' joint venture partner in China since around 2005. That means they're responsible for producing the local versions of Mercedes-Benz models, like the GLC. Not only that, but BAIC is the largest shareholder in Daimler.
Does that mean this car drives like a Mercedes Benz? No, definitely not. The Mercedes 2.0L is attached to an automatic transmission, while the Rubik's Cube uses a 7-speed DCT. Shifts are smooth, but not especially fast. Power delivery is decent, but the engine sounds a bit unrefined, probably due to a lack of sound deadening.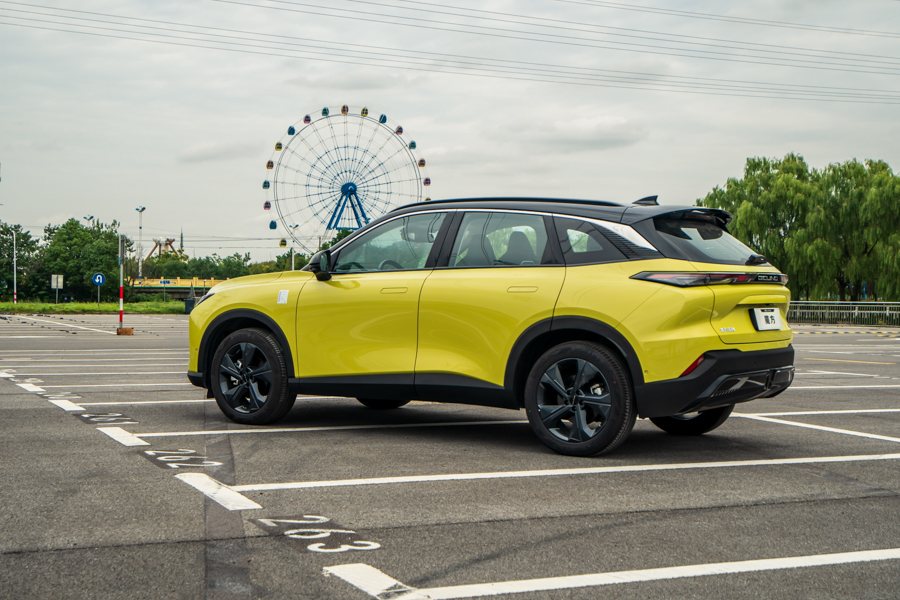 It also doesn't handle like a Mercedes Benz, but we wouldn't expect it to at this price point. It's MacPherson strut front suspension and multilink rear are standard fare for this segment, but it's ride and handling put it somewhere in the middle. The only major weak point is the steering, which is the loosest we've used on a modern car in quite some time.
The Rubik's Cube is available with B-PILOT, Beijing's L2 driver assistance system. We spent some time using the system on the highway, and while it's obviously not as advanced as systems from companies like XPeng or Tesla, it does make your daily commute a bit easier thanks to its adaptive cruise control.
Takeaway
While the Beijing Rubik's Cube offers a compelling list of features for its price point, including an HUD, a big screen with Harmony OS, and the assisted driving features, it has competitors that offer a better driving experience and better material quality for around the same price.
Specifications

Beijing Rubik's Cube (X55II)
Engine: 1.5T 4-cylinder
Power: 138 kW, 305 Nm
0-100 km/h: 7.8 seconds
Size: 4620*1886*1680mm
Wheelsbase: 2735mm
CDM Price: 14-22,000 USD