What is it?
This liftback sedan with a name like your favorite Star Wars character is an all-new, China-only addition to the VW lineup based on the same platform MQB Evo platform as the Mk. 8 Golf. It will be sold alongside the popular Lamando three-box sedan in VW dealerships.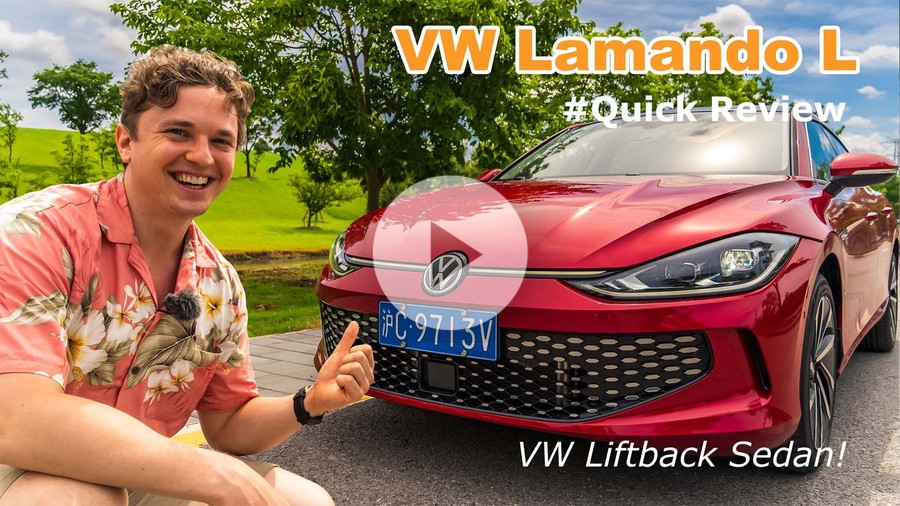 Looks Like No VW You've Ever Seen
The Lamando L received a bit of attention from international media when it debuted, with some declaring it VW's best-looking design in years. It's likely that if you covered up the logo, 9 out of 10 people wouldn't be able to guess the brand, and that 10th person would probably be a Volkswagen employee.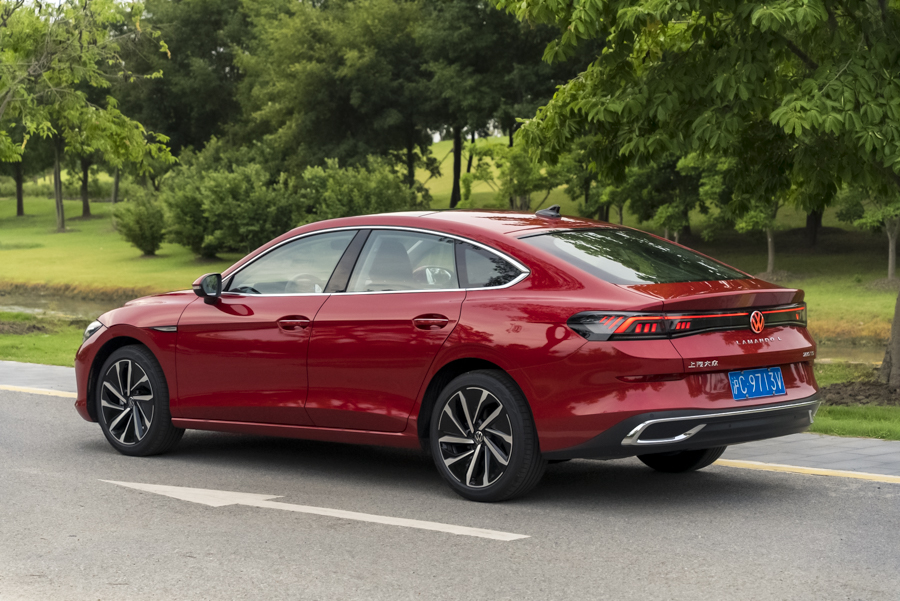 The Lamando L strikes a much more dramatic pose than its predecessor from the start, with its huge gaping maw of a grill giving it a somewhat sinister look. Most surprising, however, is the curvaceous headlight design, which is much sleeker and less angular than your averaged VW. Connecting the two is a light bar and illuminated VW badge, clearly inspired by the electric ID series.
The surprises continue when you come around to the side, where you are greeted by a heavily sculpted flank, pillarless doors, and a steeply raked roofline with true liftback rear opening. The Peugeot-esque rear taillights are bisected by another light bar and illuminated logo.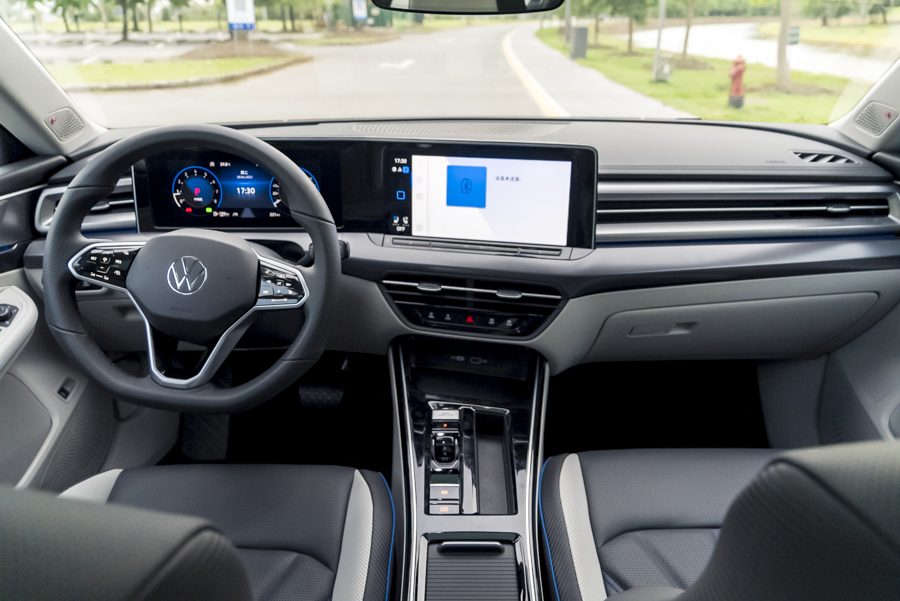 It's a Golf Inside
The equipment inside the Lamando L will look familiar to anyone who's sat inside a Mk. 8 Golf, including the twin TFT screens, the annoying capacitive buttons everywhere and the tiny little transmission knob. VW has chosen to forgo a hood for the instrument cluster and the center screen has an obvious tilt towards the driver, making for a more driver-focused cockpit.
Like most recent Volkswagens, the UI on the Lamando , but the quality of the backup camera was surprisingly bad. This thing would have been acceptable in 2015, but not in 2022. The hospital-waiting-room-grey interior color was slightly unpleasant, and there is plenty of cheap plastic to be found throughout, but it's screwed together well enough. The Lamando L costs between 22,500 and 28,500 USD, and our top spec model comes with features like heated and cooled front seats, adaptive cruise control, heads up display and a Beats sound system. As is usually the case, its Chinese competition is as well or even better equipped for thousands of dollars less, but the features gap isn't as large as we're used to seeing.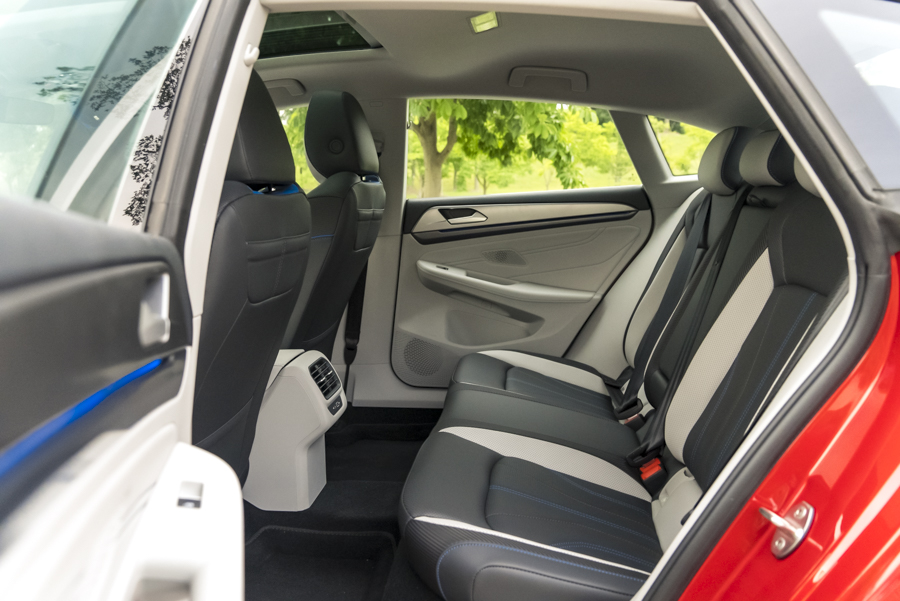 The 2022 Lamando L is larger than the previous generation, with an extra 17 cm of length and 7.5cm of wheelbase. Rear passenger space is appreciably better, with plenty of leg and headroom and a decent seating position. You also get two cupholders and two USB ports. The Lamando L is a true liftback, with a huge rear opening and anywhere from 523 to 1446 liters of space, depending on whether or not you fold down the seats.
Golf-lite Driving Dynamics
Under the hood of the Lamando L is the ubiquitous 1.4-liter TSI engine making 110kw and 250 Newton-meters of torque (150 hp and 183 pound-feet). That power reaches the front wheels via the equally ubiquitous 7-speed DCT. The official 0-100 time is a leisurely 8.9 seconds.
The Lamando L has more in common with a VW Golf than just it's interior, it also rides on the same MQB Evo platform. It is, however, larger in every dimension than the Golf, so you won't be surprised to learn that it drives like a larger, more comfortable Golf. The difference is mainly felt through the steering, which is slower and less communicative than the Golf. It's obviously not as quick as well, thanks to that extra size and weight. It doesn't struggle around town, but passing on the highway can feel like a bit of a chore.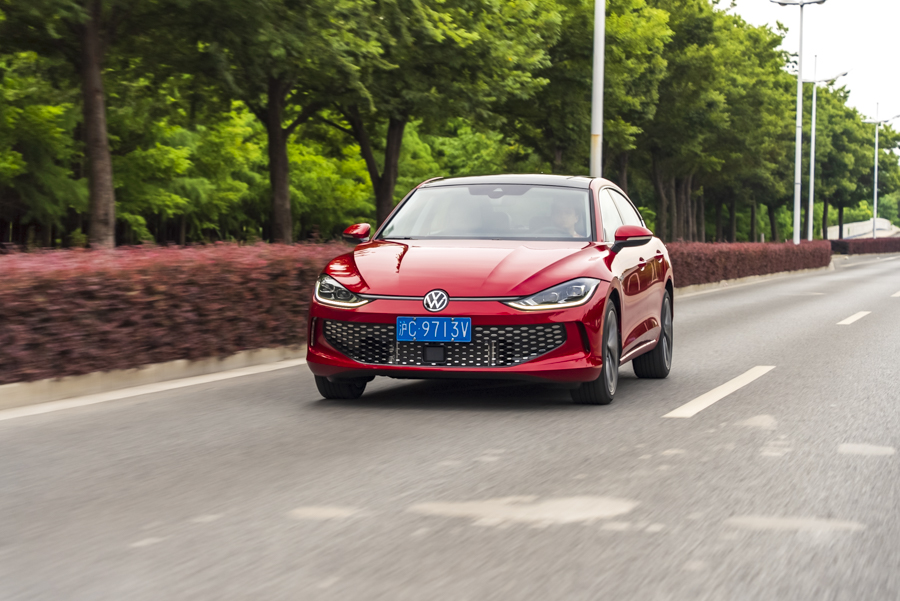 That might come as a disappointment considering the sexy liftback exterior and driver focused interior, but there is still plenty to recommend about the Lamando L. It is a pleasant car to drive, being a composed and comfortable daily driver. This is due in part to the fact that, unlike lower power versions of the Golf, the Lamando L has a multilink rear suspension as standard.
It's always interesting to jump into a car from a legacy automaker like Volkswagen, because it reminds us of the individual strengths of legacy makers versus the strengths of the more upstart Chinese brands. Speaking in generalities, of course, legacy automakers like Volkswagen are better at the basics, things like the engine, transmission, and suspension tuning.
The Chinese automakers have the lead when it comes to the more high-tech aspects, things like driver assistance systems and infotainment design, both of which are better on this car's Chinese competition. Those cars, however, don't have the same level of refinement when it comes to the suspension, transmission and engine.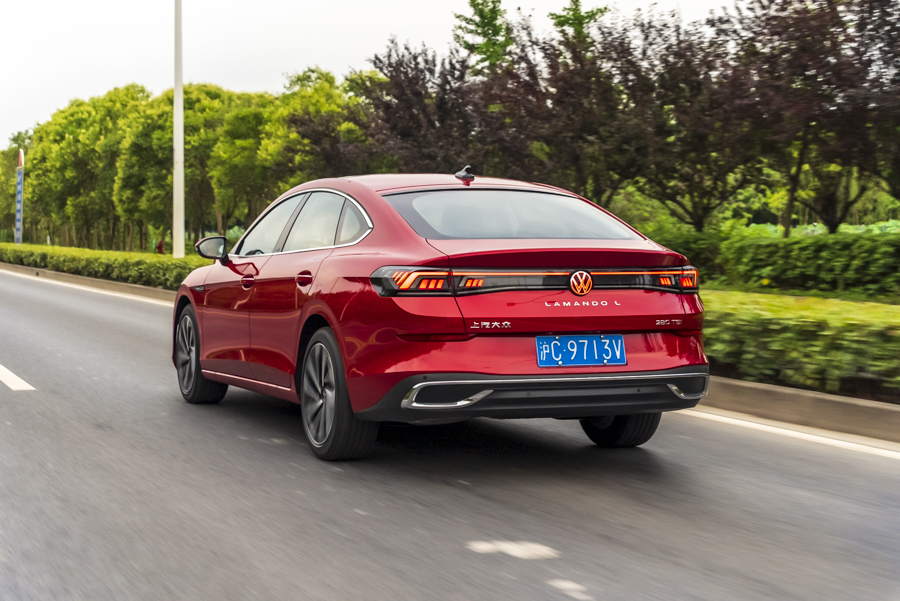 Takeaway
If you've driven other VW models, there's not much about this car that's going to surprise you. But with a nice new exterior design language, the Lamando L should give some stiff competition to its more affordable Chinese rivals.
Specifications
Engine: 1.4T 4-cylinder
Power: 110 kW, 250 Nm
0-100 km/h: 8.9 seconds
Fuel Consumption: 5.92 (L/100 km WLTC)
Size: 4784*1831*1469mm
Wheelbase: 2731mm
CDM Price: 22,500-28,500 USD