What is it?
The Lynk & Co 09 PHEV is a mid-size SUV and the company's first product to use the SPA, Scalable Production Architecture, which was codeveloped by Volvo and their parent company, Geely. Since it debuted in 2014, the SPA has underpinned a variety of Volvo models, including the XC60, XC90 and even the Polestar 1.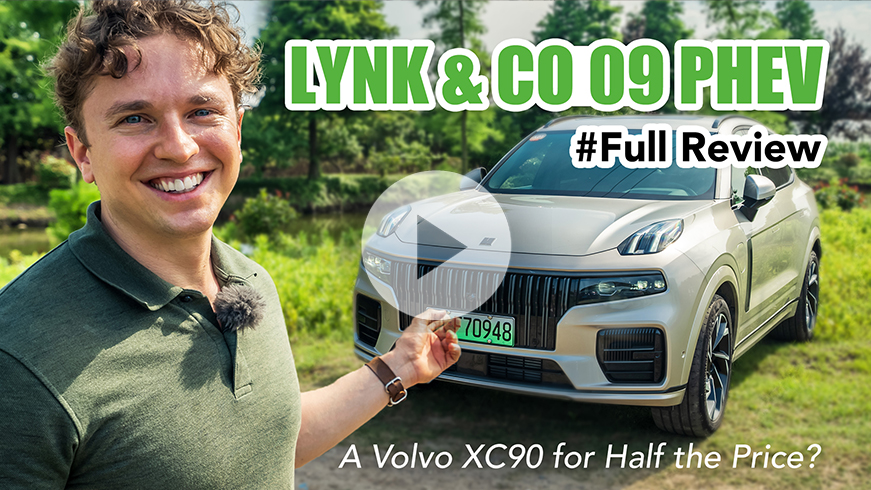 The Lynk & Co and Volvo brands, while both owned by Geely, have very different market positioning and pricing. While Lynk & Co. sits above the Geely brand itself, it is not positioned as a luxury brand. The 09 starts around 40,000 USD for a mild-hybrid, with the PHEV version starting at 47,000. Our highly optioned, but not top-of-the-line, PHEV test car came in at 53,000 USD.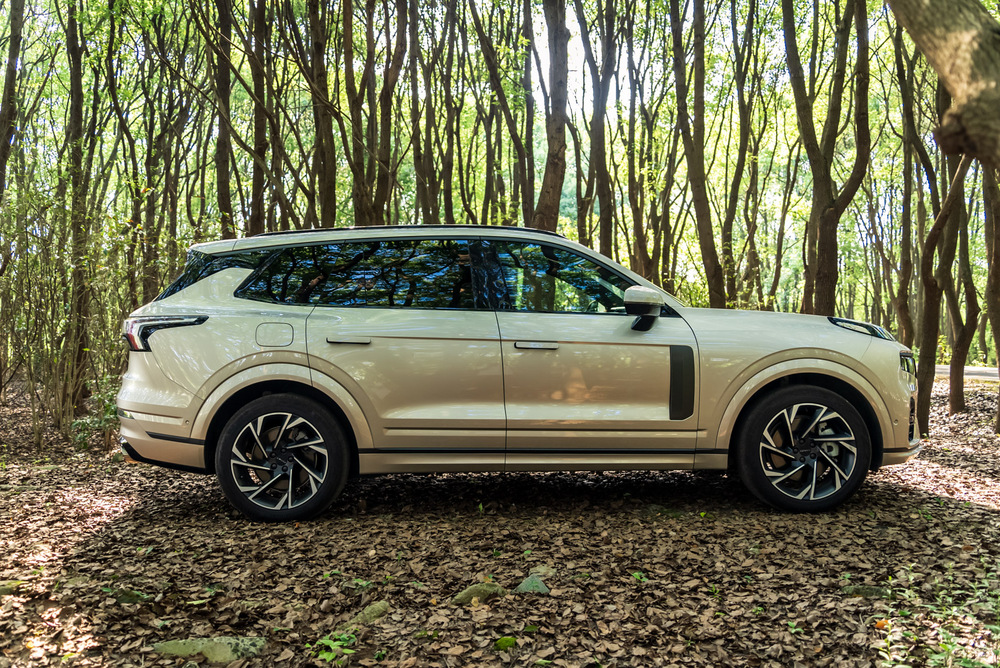 It's got that Lynk & Co Weirdness

Bold is definitely one word that could be used to describe the styling of the 09 and other products from Lynk & Co. The two-tier lighting system, with vertical upper and horizontal lower has always been a signature of the brand, and it is used to good effect when integrated into the large proportions of this SUV.
The side of the 09 is graced with the type of faux air vent that we've seen on many an SUV (Range Rover comes to mind), but the material is quite unique. From a distance it appears to be just matte black plastic, but up-close and in the proper lighting conditions, you'll see that it as a bit of sparkle to it. Keep looking and you'll see that it's been used throughout the exterior. While it doesn't feel especially high quality to the touch, but it does add a bit of subtle visual flair.
Around back, the aggressive, fully-enclosed rear taillights are complimented by sizeable quad exhausts. Interestingly, both the plug-in hybrid and the much less powerful mild-hybrid version have quad tips.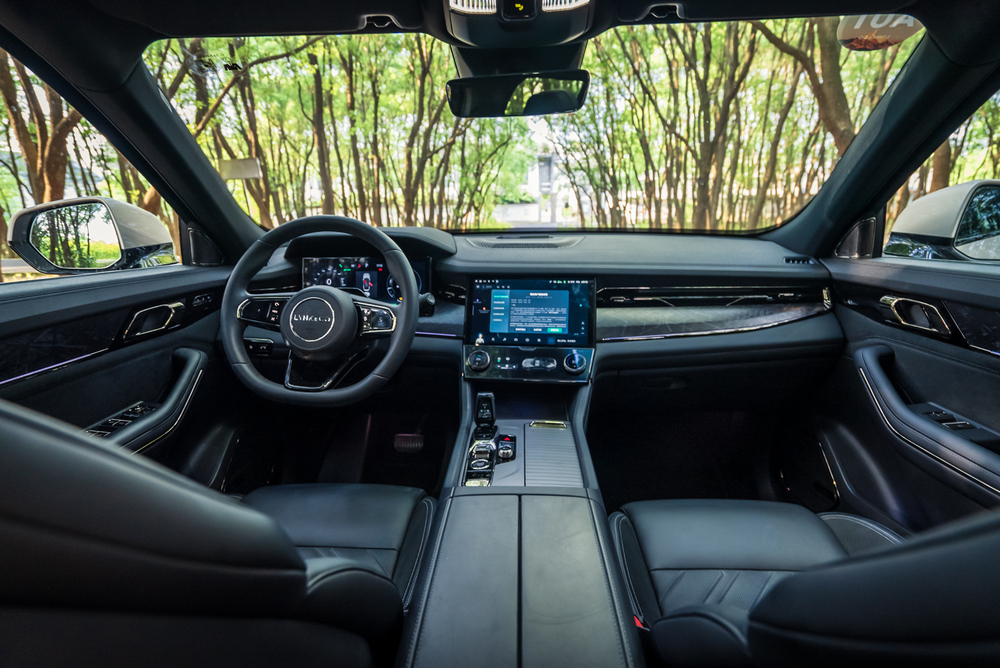 Screens, screens everywhere
The 09 comes in three basic equipment levels, Pro, Halo, and the range-topping Ultra trim. At 53,000 USD, our Halo test car was far from cheap, but it has pretty much every feature you would expect to see at that price, including automatic parking, a Level 2 driver assistance system, heated and cooled front seats, a heads-up display, and more. Opting for the Ultra version will get you even more equipment as standard, including NAPPA leather interior trim and a more advanced driver assistance system with traffic jam pilot.
While some new cars are opting for fewer, larger screens, the people at Lynk & Co took the more is more approach. In addition to the large and crisp 12.3-inch instrument cluster display, and the 12.8-inch center screen, they also threw in a 6-inch lower screen flanked by two knobs with 1.4-inch screens. Admittedly, it's a lot of screens, but the design is such that it doesn't take long to adapt.
Space is copious in the front passenger compartment for both driver and passenger, with very comfortable and highly adjustable alcantara and leather lined seats. Material use throughout the cabin is quite good, though opinions may be divided when it comes to the pressed carbon-fiber/digital camo/whatever pattern on the dashboard. The only areas where material quality fell flat was the black foam on the upper dash and door areas, which looks like Styrofoam and feels only slightly softer.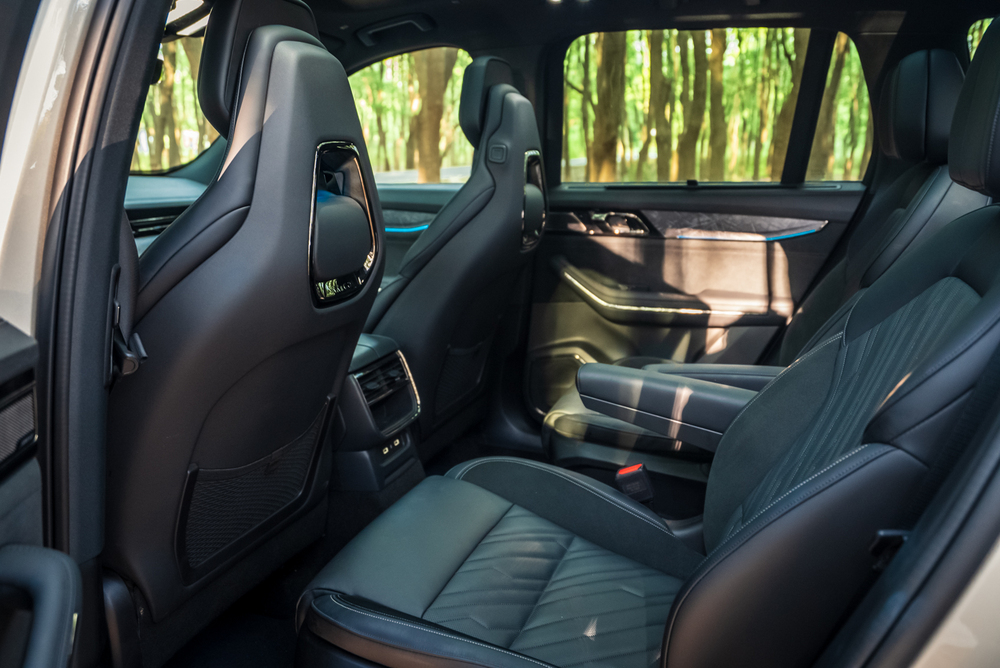 Squeezing three rows into a vehicle that's only slightly over 5m in length will result in some compromises, but second row passengers in the 09 won't suffer too much. Space is only acceptable, if not especially copious. The features are relatively thin in the second row, however, and we were surprised to see that passengers were unable to control the AC from the second row.
Our six-seater car (a 7-seat version is also available) had decent width to the two third-row seats, but legroom was certainly at a premium. You do get a USB port, but only on the right side. There are no official numbers when it comes to rear cargo space, but we imagine it's quite similar to its platform mate, the Volvo XC90, which has 365 liters.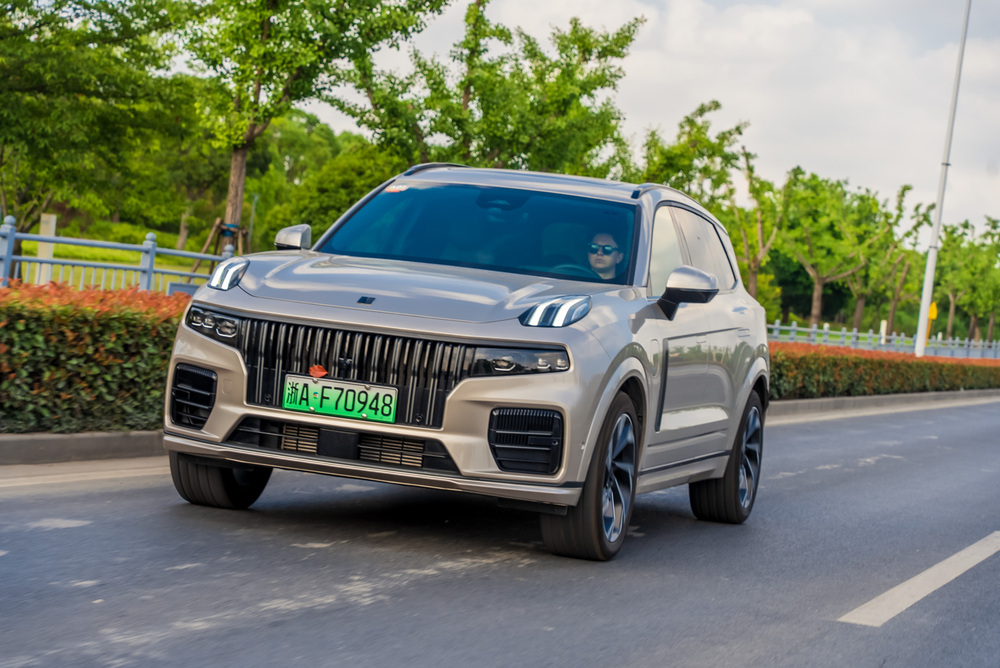 It's not a Volvo, but it's still good
In addition to sharing a platform with several Volvo models, the 09 also shares it's two powertrain options. All versions of the 09 are AWD and make use of an 8-speed Aisin automatic transmission. The T5 version combines a 2.0T 4-cylinder with a 48v mild-hybrid system, while the T8 version that we drove adds a rear-mounted electric motor for a combined 317 kW and 659 Nm of torque (431 hp and 490 pound-feet). The 18.8kWh battery pack provides an estimated 80km of pure electric range.
The 09 benefits greatly from that rear-mounted electric motor, which provides almost instantaneous thrust as it works to push the car to 100 km/h in a claimed 5.6 seconds. It feels plenty quick, especially for a car this size. Shifts from the 8-speed auto are smooth, if not especially quick, but it gets confused when doing multi-gear downshifts during hard acceleration.
This car was not equipped with the optional adjustable air suspension, which is an added cost feature for even the highest trim level. The double-wishbone front suspension and multilink rear still delivered a cosseted ride, though the air suspension might help to tamp down on body roll.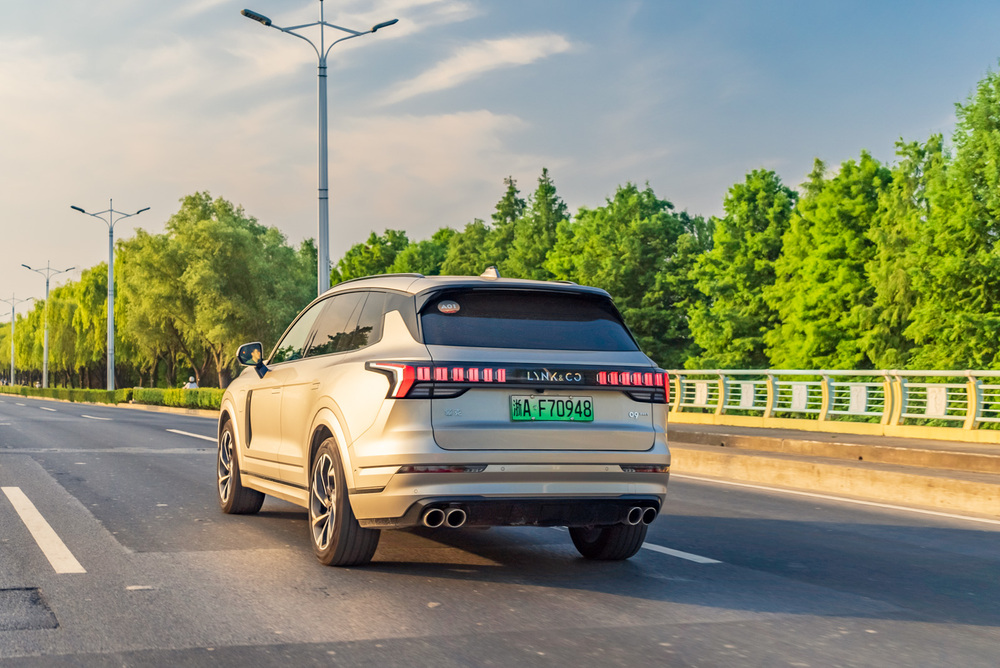 There are five drive modes, including pure electric, hybrid, power, individual and off-road. They work much as you would expect, with pure electric mode allowing you to maximize your EV range, and hybrid relying more on the 2.0T. Hybrid is also essentially the default comfort mode for steering, throttle and shifting. Power mode is the sportiest, but it also increases steering effort to a somewhat unnecessary degree.

Of course, what you really want to know is, does it drive like a Volvo? In short, no. Even with the same platform and almost identical powertrain, the two brands have their own identities. The inputs of the 09, including steering and braking, are much softer and lower-effort than its platform mates, and the ride itself, even on the air suspension, feels floatier and less substantial over bumps.
Takeaway
So where does that leave this car? Is it a cheaper version of a Volvo, or a more expensive version of a Geely? The answer is, neither. It offers a very different experience than a Volvo XC90, and depending on the size of your wallet and your taste in design, it might even be considered an improvement.
Specifications

Engine: 2.0T 4-cylinder
Motor: Single rear-mounted
Total Power: 317 kW, 659 Nm
Battery: 18.8 kWh
EV Range: 80 km NEDC
0-100 km/h: 5.6 seconds
Size: 5042*1977*1780mm
Wheelbase: 2984mm
CDM Price: 42,000-55,000 USD