What is it?
The P5 is the third production model from Chinese EV startup XPeng, and as a mainstream sedan that should be selling in large numbers, it's arguably their most important car yet. It will follow their G3 compact SUV and P7 mid-size sedan into the European market this year. We headed to the roads outside of Beijing for our first drive.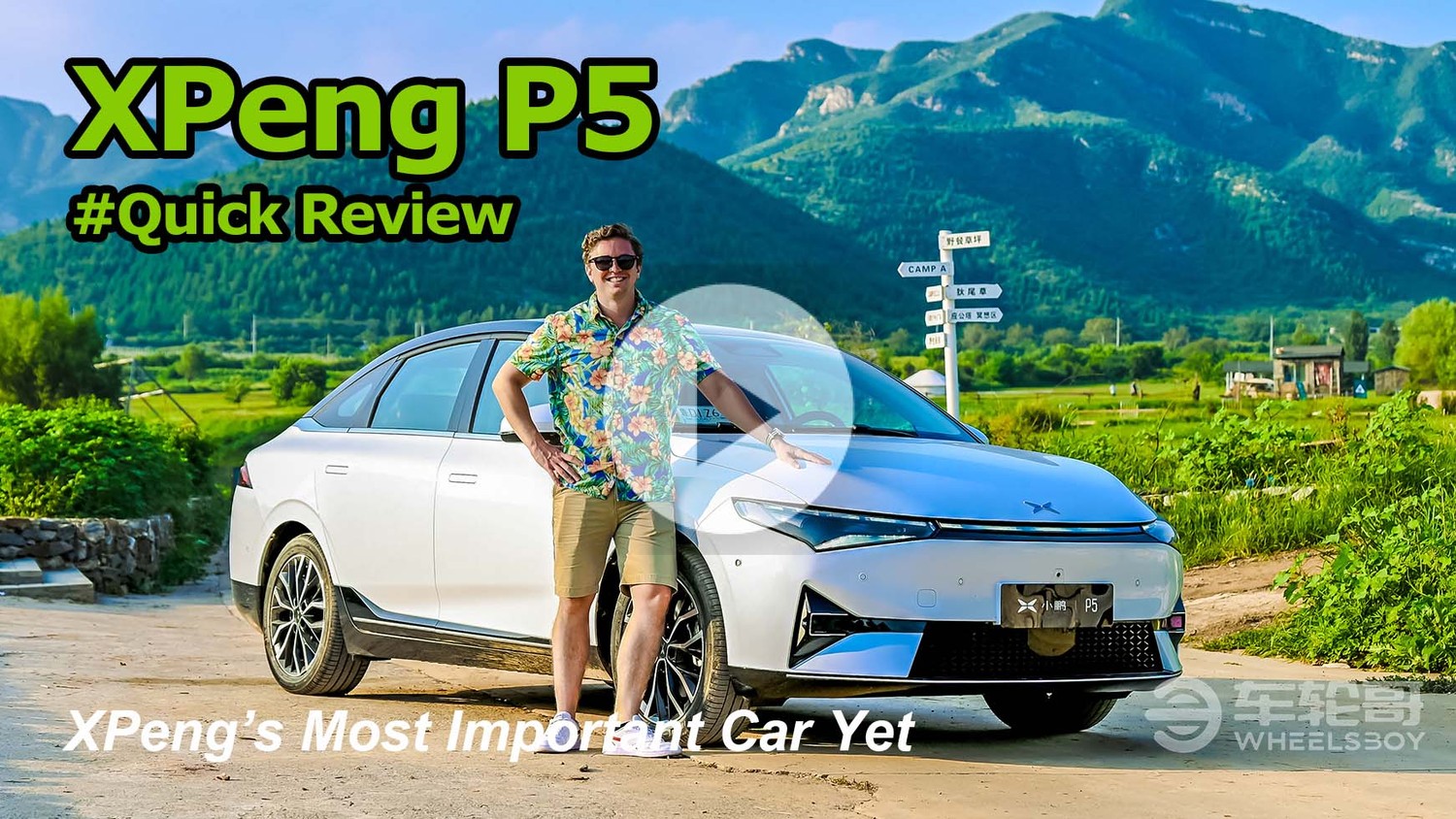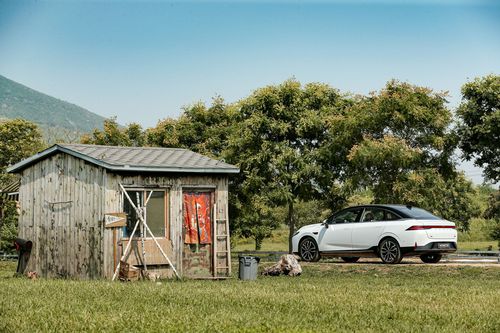 Mainstream, but still handsome
When we saw the P5 at its debut in Guangzhou, we were less than blown away. That's partially because XPeng's other sedan, the P7, is a truly unique and good-looking vehicle. The P5 struck us as being more in line with most other electric sedans on the road. Part of the crowd, not apart from it.
Our opinion, however, has tempered with time, and we find ourselves appreciating the P5 more and more, especially in the pearl white paint of our test car. The distinctive headlight design is a twist on the P7's lightsaber-inspired DRLs, but adds a second slash to create a distinctive X-shape.
The big news on the P5 is that it is the first Chinese vehicle to feature LiDAR as part of its driver assistance system LiDAR system, visible below the headlight units. There will be six trim levels available, with prices ranging from 25,000-36,000 USD. Only the top two trim levels will be equipped with the LiDAR system.
As much as we would have loved to test the XPilot 3.5 system with LiDAR, we were told that the software component is not ready, so that will have to wait till 2022.
A big screen AND a perfume dispenser
We were able to see the interior of the P5 at this year's Shanghai Auto Show, but this was our first chance to actually sit inside and experience it. First impressions were very good, with soft touch materials absolutely everywhere in our top-spec test car.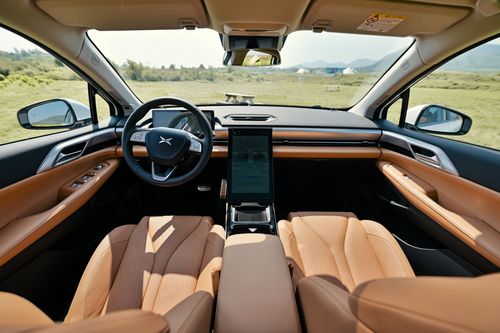 The 12.3-inch LED instrument cluster is accompanied by a 15.6-inch center screen utilizing XPeng's highly intuitive and functional UI. XPeng's voice controls remain among the very best available in the industry today, able to interpret commands with a flexibility and speed that outpaces pretty much every other system.
One of our sole gripes with the P7 was its packaging, which seemed to result in much less space than one would expect from such a large sedan. Despite being slightly smaller than the P7 in every dimension, the interior the P5 feels more spacious both front and rear. That includes the trunk, which has 450L or space vs. the 440L of the P7, though the P5 does without the P7's frunk.
The P5 also has some less practical features to set it apart from the competition. That includes an optional in-car perfume system, much like what you'd find in a Mercedes-Benz S-Class. We smelled all three scents, and they were lovely. Rear seat passengers can also enjoy the optional refrigerator between the seats.
But the best and least practical option has to be the in-car projector and 42-inch dropdown screen. Add in the specially-tailored air mattress, and you have all the ingredients for a movie night.
It drives like a Camry, but in a good way
The P5 is built on the same FWD platform as the company's G3 compact SUV, and all models come equipped with a single motor producing 177 kW and 310 Nm of torque (237 hp and 230 lb-ft.). XPeng's claimed 0-100 km/h time of 7.5 seconds certainly seems right, as the P5 has a satisfyingly punchy power delivery. The P5 can be had with three battery pack options, 55.9 kWh, 66.2 kWh, or 71.4 kWh. Those battery packs deliver 460km, 550km, and 600km of NEDC range, respectively.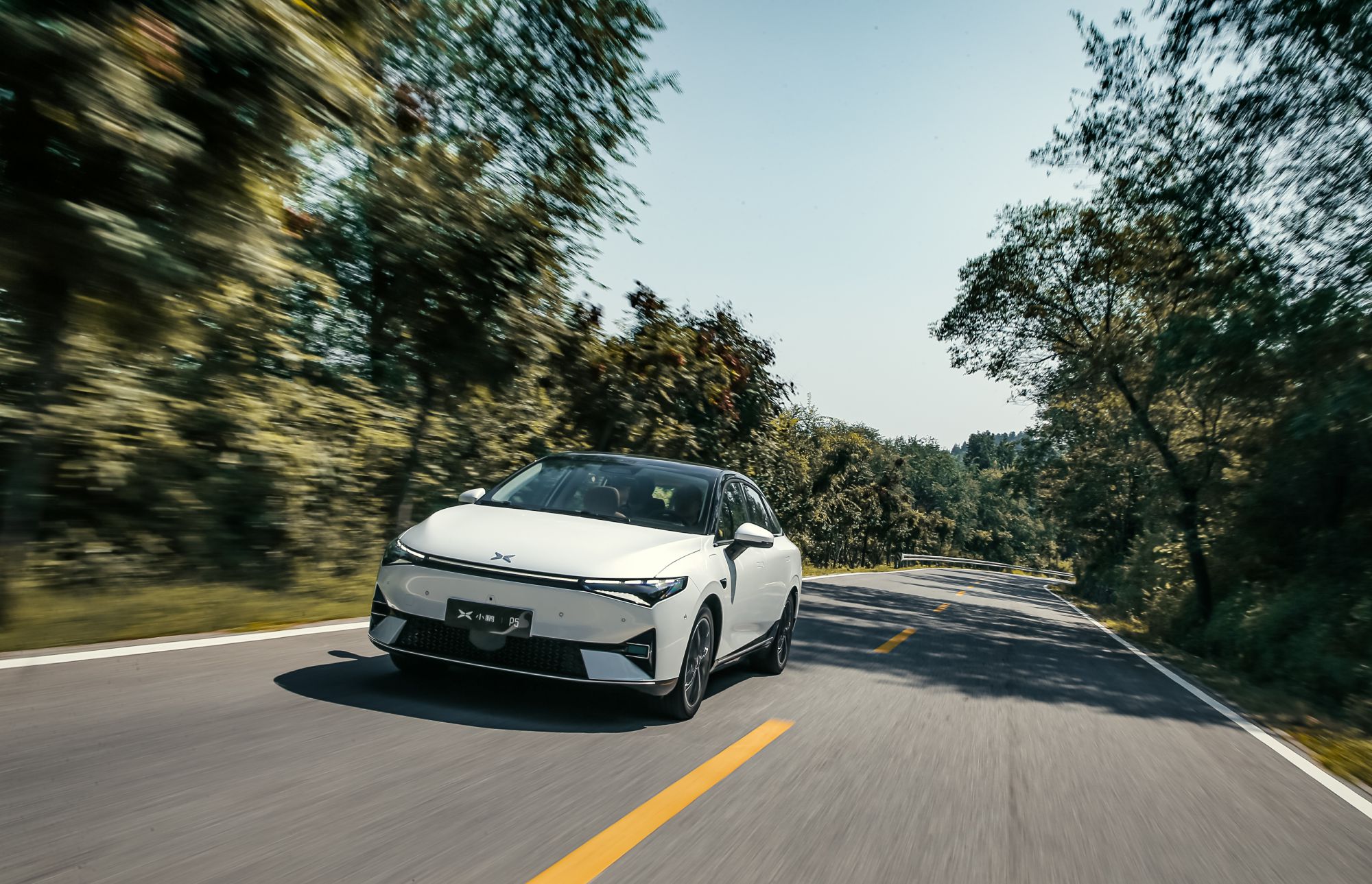 With a front-wheel drive platform and a less sophisticated suspension, the P5 obviously doesn't deliver the same sporty driving experience as the P7. What it does deliver is comfort. Imagine the P5 as XPeng's attempt at making an all-electric Toyota Camry and you'll have the right idea. The torsion beam rear end does tend to bounce a bit too much over large bumps, but the car never feels particularly unsettled at any speed. Steering is tight, but uncommunicative, landing somewhere between a German luxury sedan and the Camry mentioned above.
Takeaway
The XPeng P5 is a comfortable, well-appointed electric sedan and easily XPeng's best executed vehicle to date. Its slightly higher price point compared to some domestic competitors, such as the GAC Aion S, could be justified by the LiDAR-powered XPilot driver assistance system, but we won't know for sure until we can do a full test in 2022.