What is it?
It's not often that we get to drive something that's truly one-of-a-kind, but there's no other way to describe the NETA GT, the world's only affordable electric grand tourer. No, seriously, take a moment to Google it. It's a class of one. How do we define "affordable"? In this case, prices for the GT start at just under 25,000 USD for a base, rear motor version, while our dual motor test car came in at just over 31,000.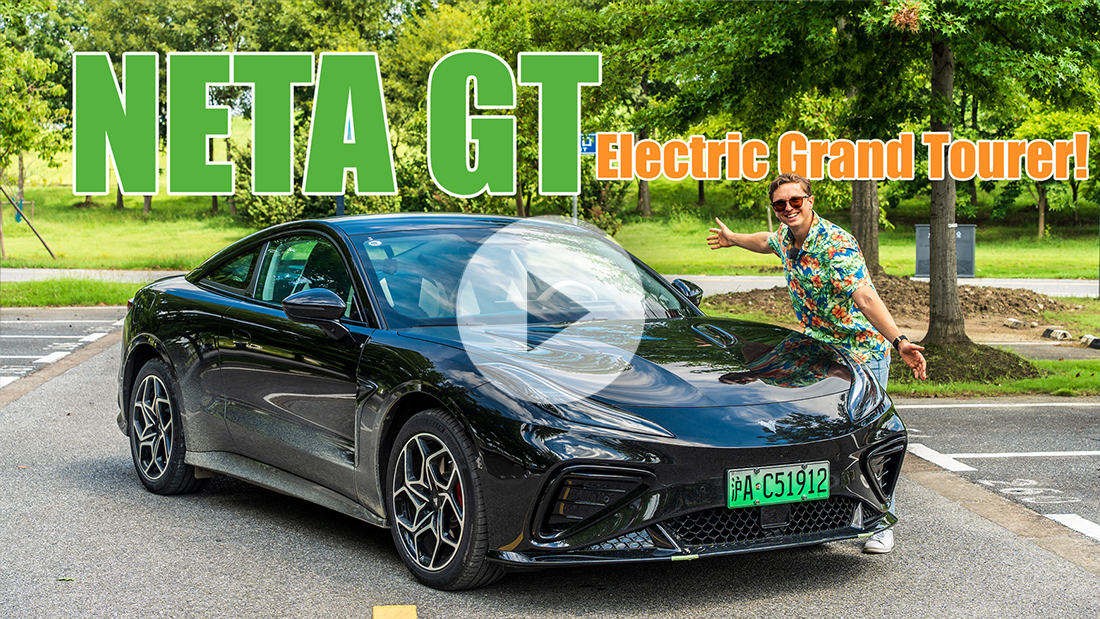 So close to perfect
One thing that remains the same regardless of motor count is the styling, and thank God for that. If this thing has a bad angle, I can't find it. In fact, can we just take a moment to appreciate the insane styling revolution that has gone down at NETA? They started off making practical but frumpy EVs like the NETA V, then they dropped the incredible NETA S sedan on us, and now this. It's got to be one of the biggest shifts in styling since BMW debuted their horrific giant grills, but this time it's a positive change.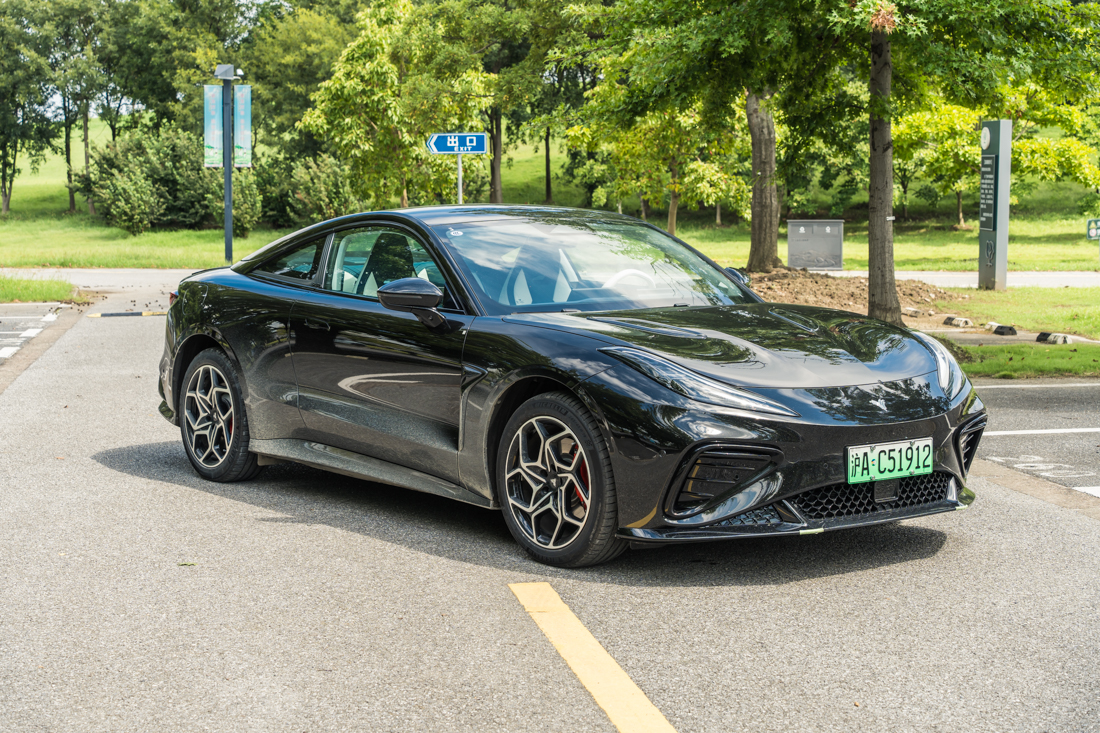 The GT would nail traditional grand tourer proportions, if only the hood were a little bit longer, and it sat a little lower over the 19-inch wheels. The latter is something that the aftermarket will fix in no time. It's worth mentioning that those wheels are wrapped in Michelin Pilot Sport 4 tires, not some cheap, off-brand eco tires.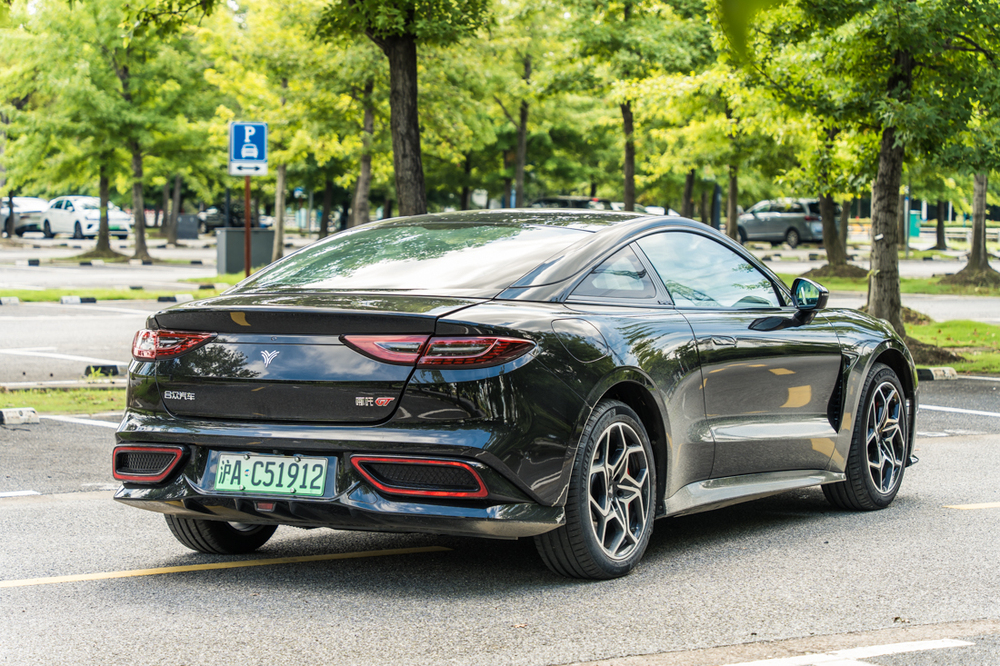 Rear motor versions of the GT come with either a 64 or 74-kWh battery pack, providing 560 and 660 km of CLTC range, respectively. Dual motor cars like ours come with a 78-kWh pack that will take you a claimed 580 km. NETA says all of them can fast charge from 30-80% in 30 minutes.
This being a grand tourer and not a true sports car, pesky things like storage space must be addressed. The trunk measures 297 liters, smaller than, say, a BMW 4-series, but still deep and wide enough for two people's luggage. If you're leaving your friends at home, you can lay the rear seat backs down, and there's a 50-liter frunk where you can throw another bag of modest size.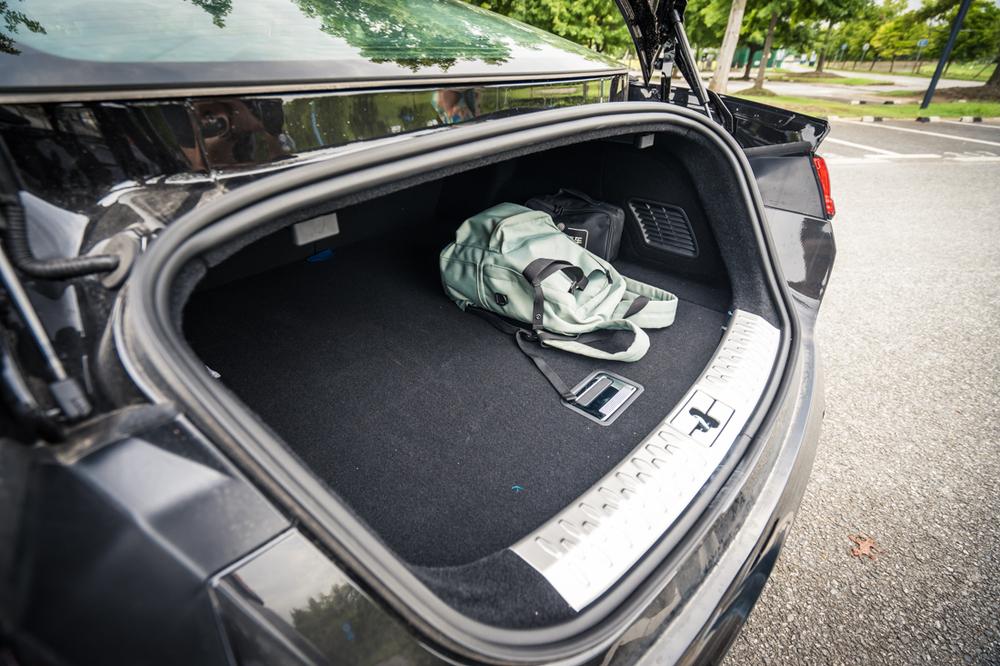 Cheap, but you knew it would be
I don't think you're going to be especially surprised when you learn that an electric GT this cheap comes with some compromises. Nowhere is this truer than on the interior, but first, the good news. The top-spec GTs have heated, and cooled leather seats. The center screen is powered by powered by a Snapdragon 8155 processor and measures a massive 17.6 inches.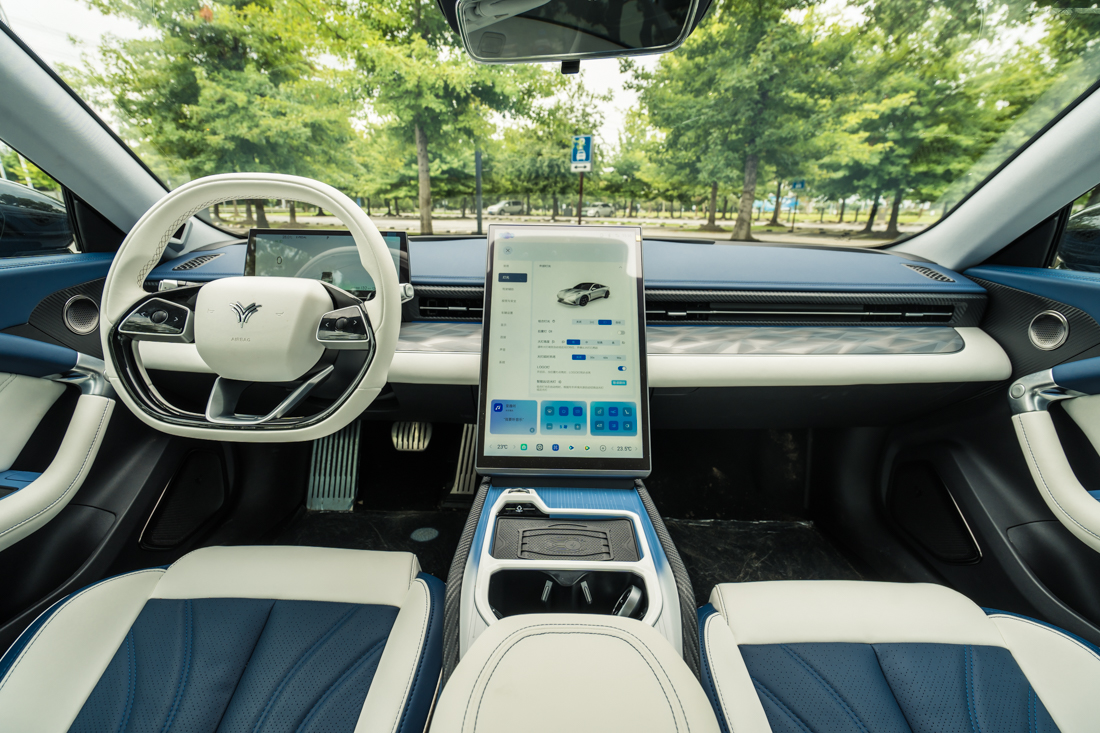 The bad news, while there are a few soft-touch areas, everything else is cheap, hard plastic. Take, for example, the material around the annoying touch-button door switches. It transitions from blue to white to match the rest of the interior. That's great in concept, but in execution, it looks like it was done with a can of spray paint and a shaky hand. It never truly fades to full white, and just ends up looking dusty. I can't tell you how many times I tried to "clean" it off with my hand.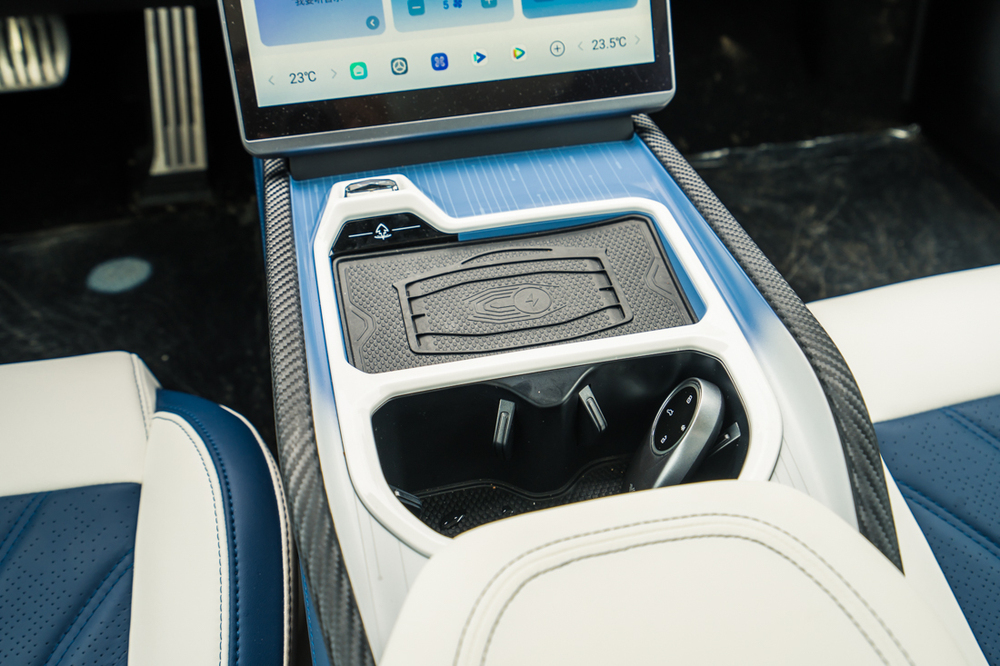 The center console manages to pull off a much smoother transition, but the effect is somewhat ruined by the fact that the material feels like Lego. Again, none of this is that surprising considering the budget we're working with, except for one little thing. These seats may be heated and cooled leather, but they have no adjustable lumbar. That means a car that is ostensibly supposed to be great at gobbling up miles, leaves me with a back ache after about half an hour of driving.
For the real back ache, however, you need to climb into the second row. That's right, this is a 2+2 coupe, so you can bring along your best friends, and torture them by forcing them to sit in the back. At 5'9" or 1.75m tall, I am right up against the seatback and the overhead glass. I'm told there is supposed to be a USB port back there, but I'll be damned if I could find it.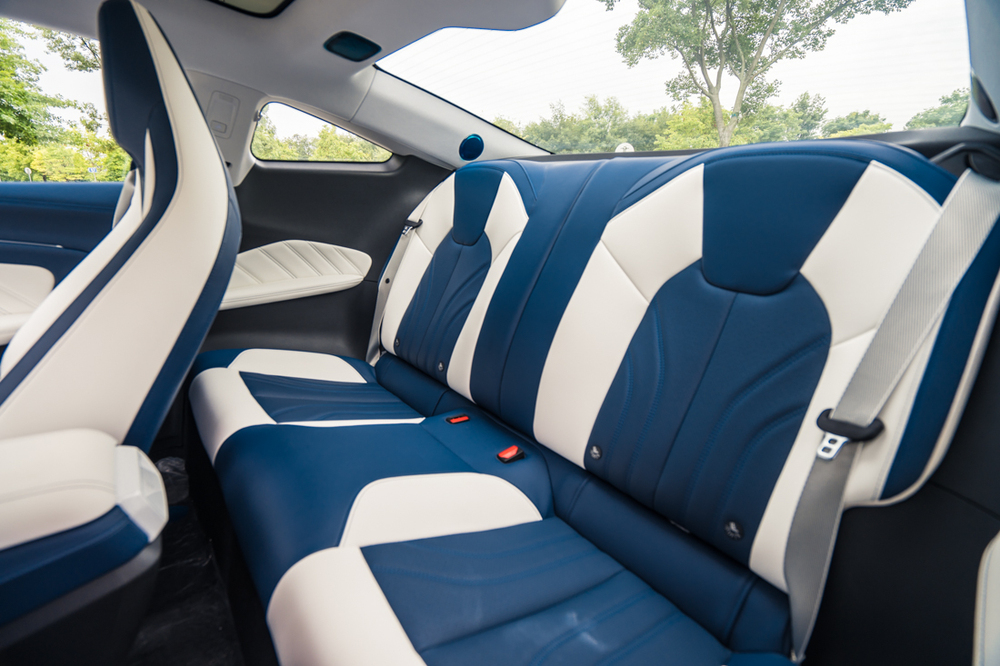 Walking the walk
I am pleased to inform you that the NETA GT is more than just a pretty face. The dual motor version we tested made 340 kW and 620 Nm of torque, rocketing the GT to 100 km/h in just 3.7 seconds. When I say the NETA GT is fast, I mean it's really fast. Some of our team members were getting a bit nauseous after a few hard launches, which is…good?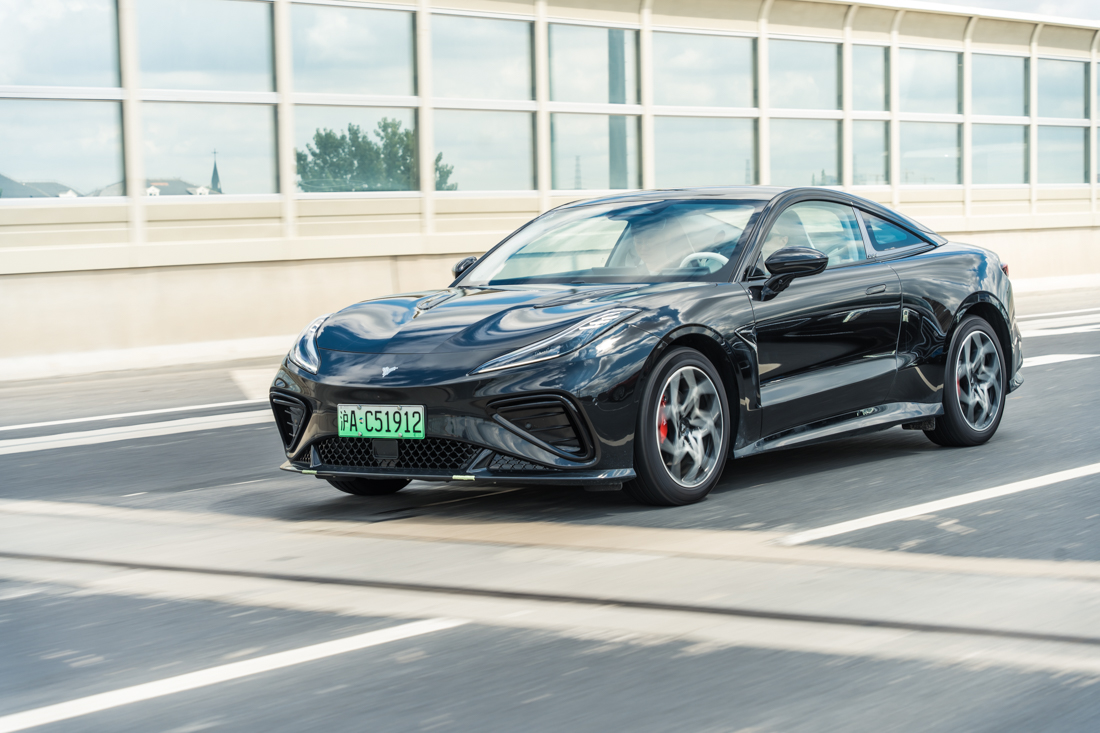 You're aided in your quest for speed by the inclusion of a launch control system, which is activated via the small crystal switch on the center console. Pull and hold to activate launch control, or flick it to quickly go between sport mode and one other drive mode of your choice, either Eco, Comfort, or One-pedal.
I fully expected the GT to be a beast in a straight line and unimpressive in the corners, but I am delighted to say that I was wrong. Keeping in mind that I am driving at responsible speeds on public roads, this thing feels fast and planted. I kept the car mostly in Sport mode, where the steering is at its heaviest and the accelerator pedal at its most responsive. Note I said the steering was heavy, not communicative. I know where the wheels are pointed, but not much else about their lot in life.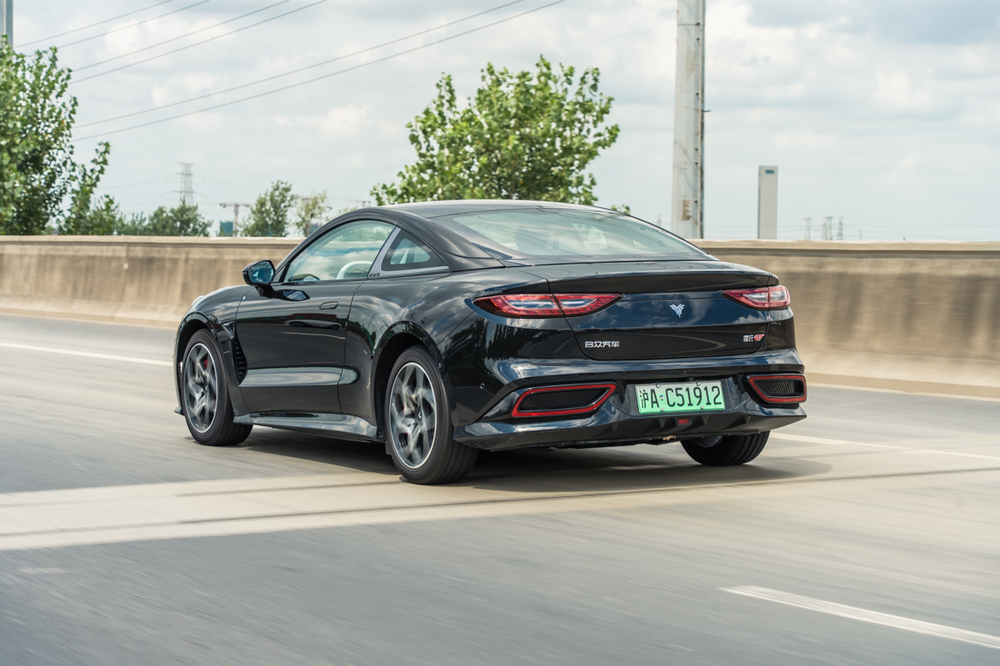 There isn't a ton of body roll, even though the suspension feels compliant over potholes and speed bumps. The suspension in question is double wishbone up front and multi-link in the rear. The only thing that really gives away this car's humble origins is the amount of vibration that makes its way into the cabin. What doesn't make its way into the cabin is a ton of wind and tire noise. Despite its frameless windows, the GT is refined at highway speeds, just as a grand tourer should be.
I would be remiss if I didn't point out the overly sensitive driver safety system on this car, which beeps every time you get within shouting distance of any object, and vibrates the seat pretty much every time another car comes up behind you at normal speeds. I turned them off, and they stayed off.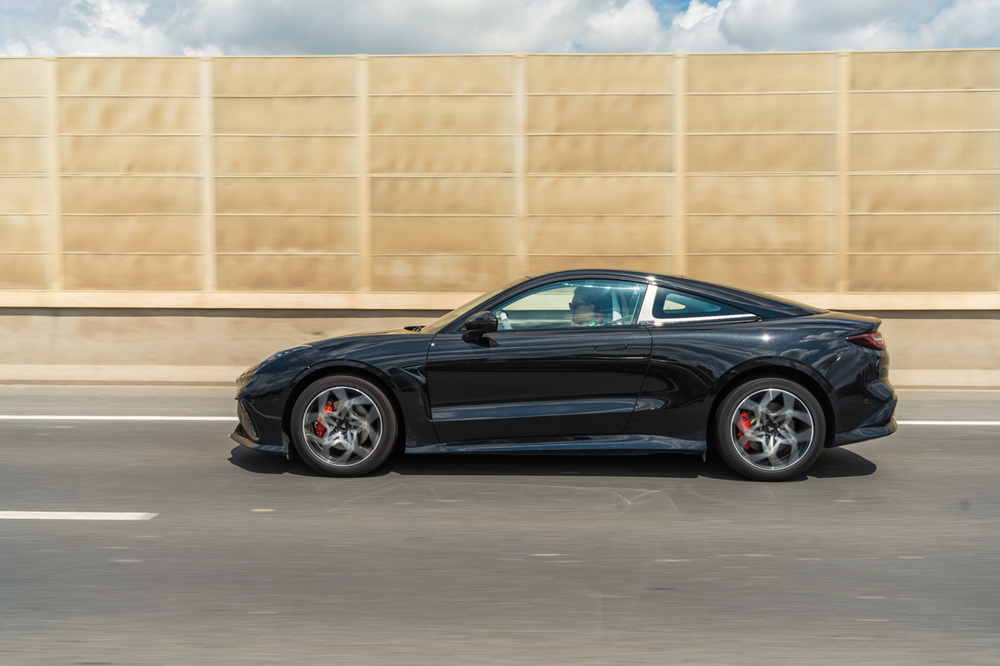 Takeaway
So, can the NETA GT really be called a grand tourer? Yes, it's a GT, but a GT for the everyman. It's not made for cruising the French Riviera, more like cruising by a public beach. Just make sure you bring a towel or something to put behind your lower back.
Specifications
NETA GT 580 AWD
Motor: Front + Rear-mounted
Power: 340 kW, 620 Nm
Battery: 78-kWh
Range: 580 km CLTC
0-100 km/h: 3.7 seconds
Size: 4715*1979*1415
Wheelbase: 2770 mm
CDM Price (as tested): 31,000 USD
More Pics