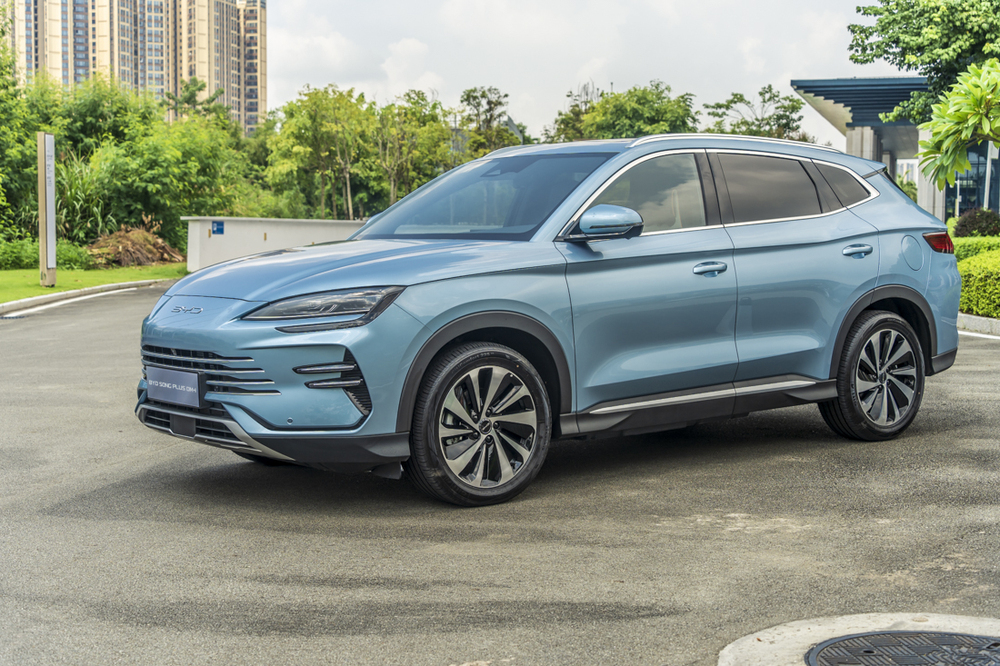 What is it?
The Song PLUS is a mid-size SUV from BYD that is going on sale in markets around the world. We headed to Shenzhen to drive the Song PLUS DM-i, a PHEV model that will be sold in Mexico, Central America, and South America. The EV version will be sold in Europe, where it will be called the Seal U.
Stretched Seal face
Put simply, the Song PLUS looks like nothing more than an SUV with the front-end of the Seal sedan stretched across it. The effect is something akin to when a serial killer cuts off someone's face and sticks it over their own. Maybe it would work better if I'd never seen a BYD Seal, but alas, that is not the case. The rear styling is even more confusing, as it makes almost no attempt to adopt the design language of the Ocean series cars like the Seal or Dolphin. Instead, it is pure Dynasty, as in the BYD Han and Tang. Looking at the front and rear design feels like looking at two different vehicles.
This being a PHEV, the front-end also features a prominent air-intake, whereas the EV version does not. Behind that intake is a naturally aspirated 1.5L 4-cylinder engine and a front mounted electric motor. BYD declines to provide a combined power figure for the engine and motor, but the motor alone provides 145 kW and 325 Nm meters of torque (97 hp/240 lbs.-ft).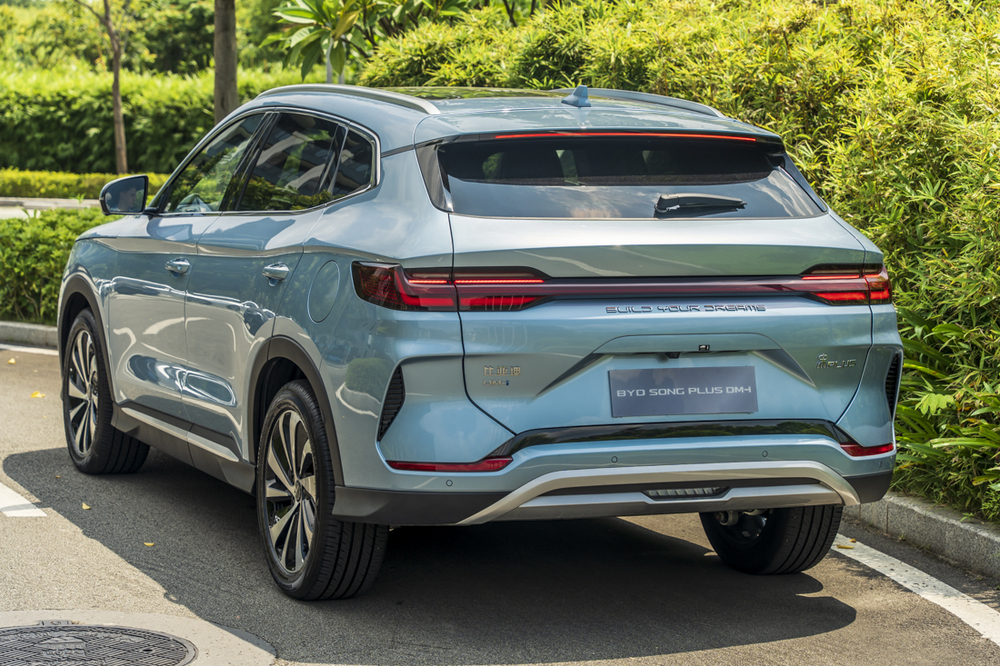 The Song PLUS comes with your choice of two different battery packs, 18.3- or 26.6- kilowatt hours, which provide 110 and 150 km of range on the NEDC cycle, respectively. It only has an AC charging port; however, it does have an adapter that allows it to DC charge at up to 18 kW. Most markets where this car is headed lack the infrastructure for fast charging, so this is less of an oversight than one might first imagine.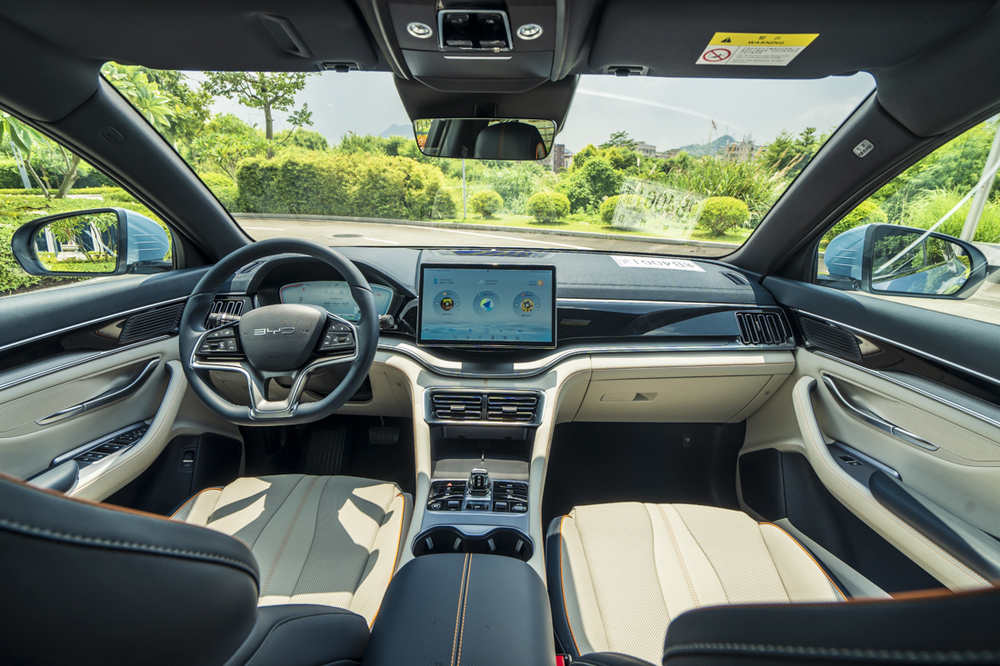 Litte of this, little of that
Like the exterior, the interior styling of the Song PLUS is a combination of styling elements from Ocean and Dynasty series models. There is a Dynasty-style dashboard, but a center console from the Seal, including the tiny little crystal shifter. Speaking of the Seal, have I mentioned how confusing it is that this SUV will be sold in Europe as the Seal U? It's a Dynasty model here in China, and an Ocean series model over there. Then again, the BYD Yuan PLUS (nee Att0 3) is also considered to be part of the Ocean series, despite its Dynasty naming convention. It doesn't fill one with confidence when it comes to BYD's product planning abilities.
But I digress.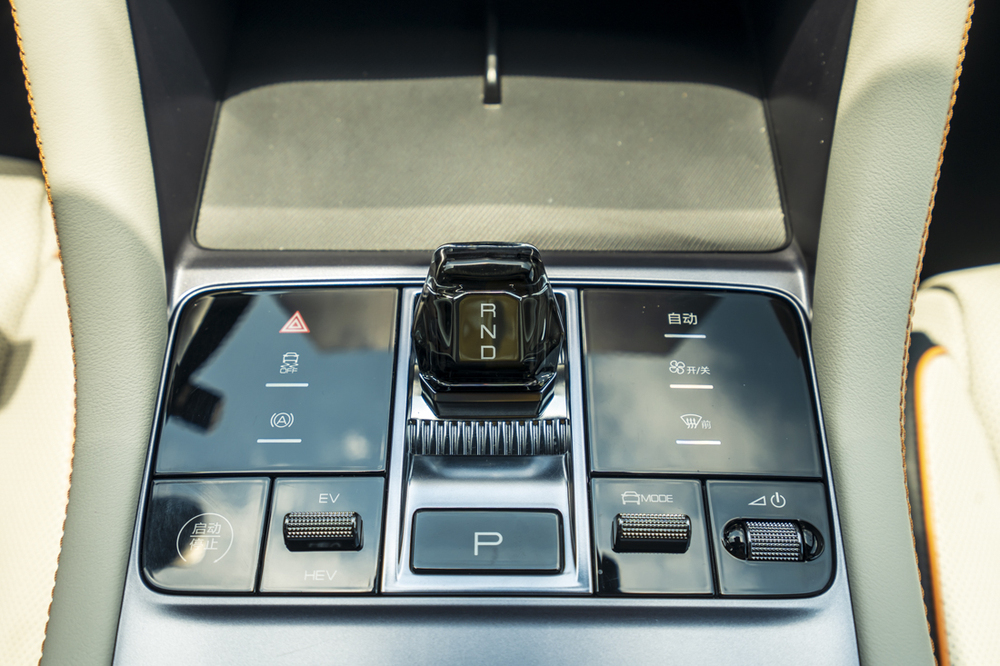 Forward of the crystal shifter is an interesting combination of touch panel and physical button. The panel depresses when pressed, but each function can only be activated if you press directly on the symbol. It's not ideal, that would be a regular old button, but it is a major improvement over the touch buttons of the Han and Tang.
Our test car was a mid-spec model, which lacked the dual wireless charging pads and 15.6-inchc enter screen of the top-spec. Instead, it made due with 12.8-inch screen that was, frankly, more than adequate. Regardless of trim level, the interior of the Song PLUS has very adequate passenger space both front and rear. Storage space, however, is less impressive. That's particularly true of the rear cargo area. While BYD provides no specific numbers, it doesn't feel as large as one would hope for a car in this class.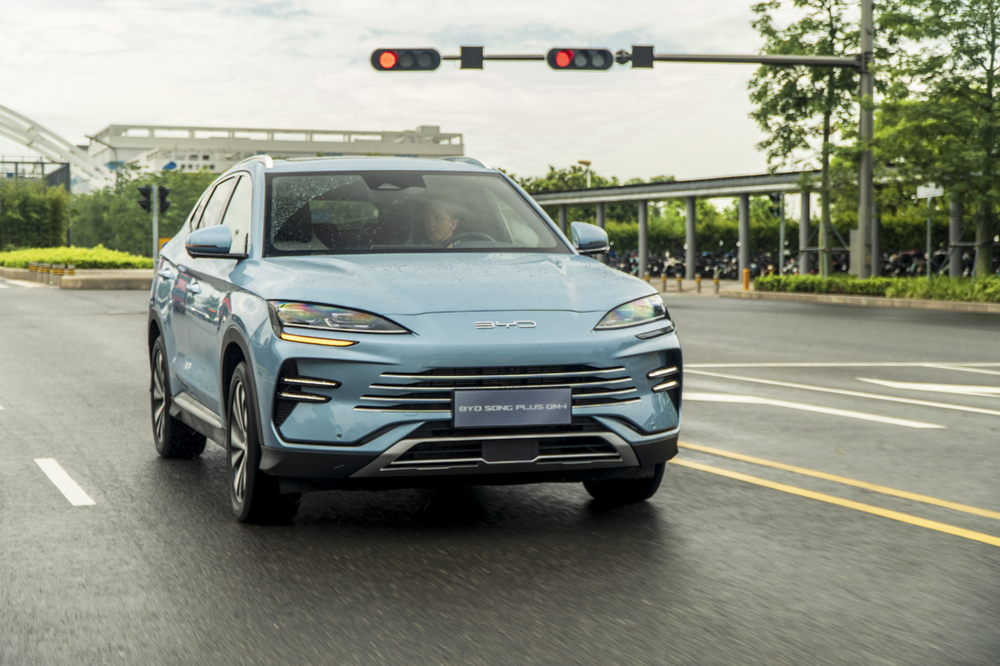 Soft and relaxed
The driving experience of the Song PLUS DM-i can best be described as "relaxed". Its Macpherson strut front suspension and multilink rear are nothing new for this segment, but the tuning is well-suited to commuting through rough urban streets. If you're looking for an SUV that has a comfortable, laid-back commuter persona, this is the one for you.
The transition between the pure EV and hybrid modes is perceptible, but that's mostly because the pure EV mode is just so quiet. Once it reaches 20% state of charge, the Song PLUS behaves like any other hybrid vehicle, meaning the engine up front is on pretty much all the time. In those conditions, it is rated for an NEDC fuel consumption of 4.5 L/100 km. If you squeeze every last drop of fuel and electrical charge, you should be able to achieve a combined range of around 1000 km.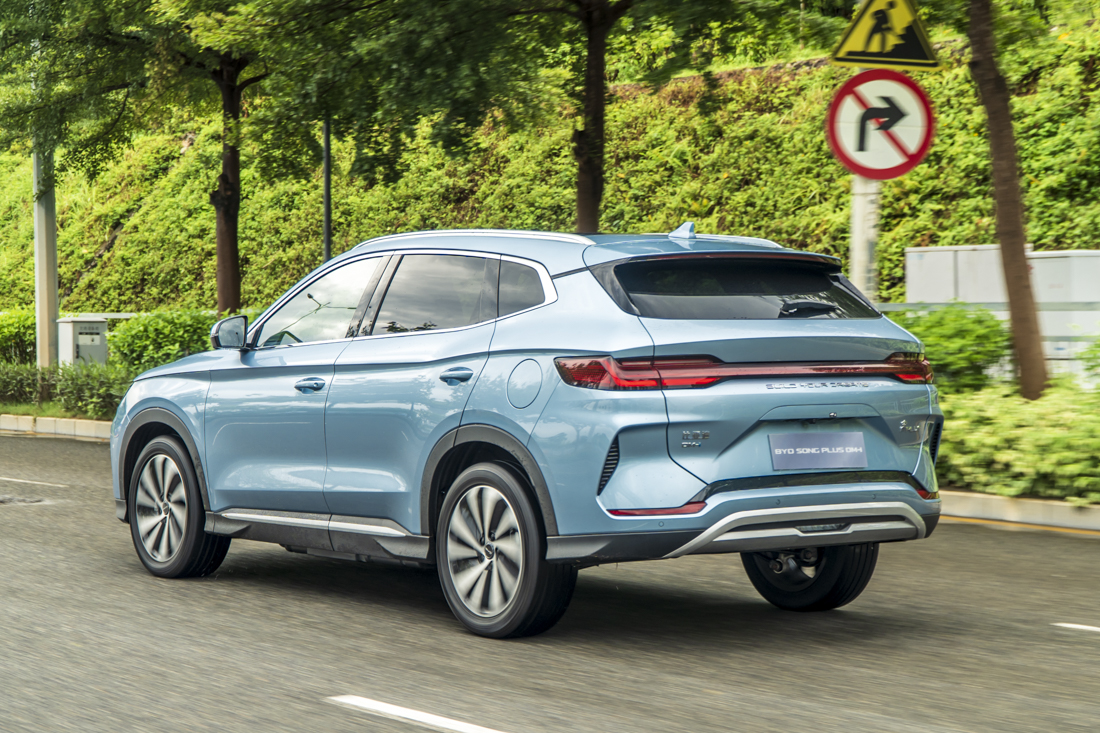 Takeaway
Full disclosure: I want to Shenzhen with the understanding that BYD was going to provide us with a Seal U to review, and I was a bit disappointed (not to mention annoyed) when they told me that I would have this Song PLUS DM-i instead. Once I got over the initial shock, however, I quite enjoyed my time with this PHEV SUV. The powertrain might not be as sexy as a full EV, but I think it applies to a lot more lifestyles and driving situations.
Specifications
BYD Song PLUS DM-i 150km
Engine: 1.5L 4-cylinder
Transmission: E-CVT
Motor: Front-mounted
Power (motor only): 145 kW, 325 Nm
Battery: 26.6-kWh
Range: 150 km CLTC
0-100 km/h: 8.5 seconds
Size: 4775*1890*1670
Wheelbase: 2765 mm
CDM Price (as tested): 25,000 USD
More Pics