What is it?
If there is one thing I've learned since I started reviewing Chinese vehicles, it's that our audience reserves a special enthusiasm for fun, affordable, little EVs. After all, not everyone needs a massive, overpowered electric SUV just to get the groceries. If you fit that description, then this review is for you, because the BYD Seagull is a tiny EV that costs just 10,000-12,000 USD.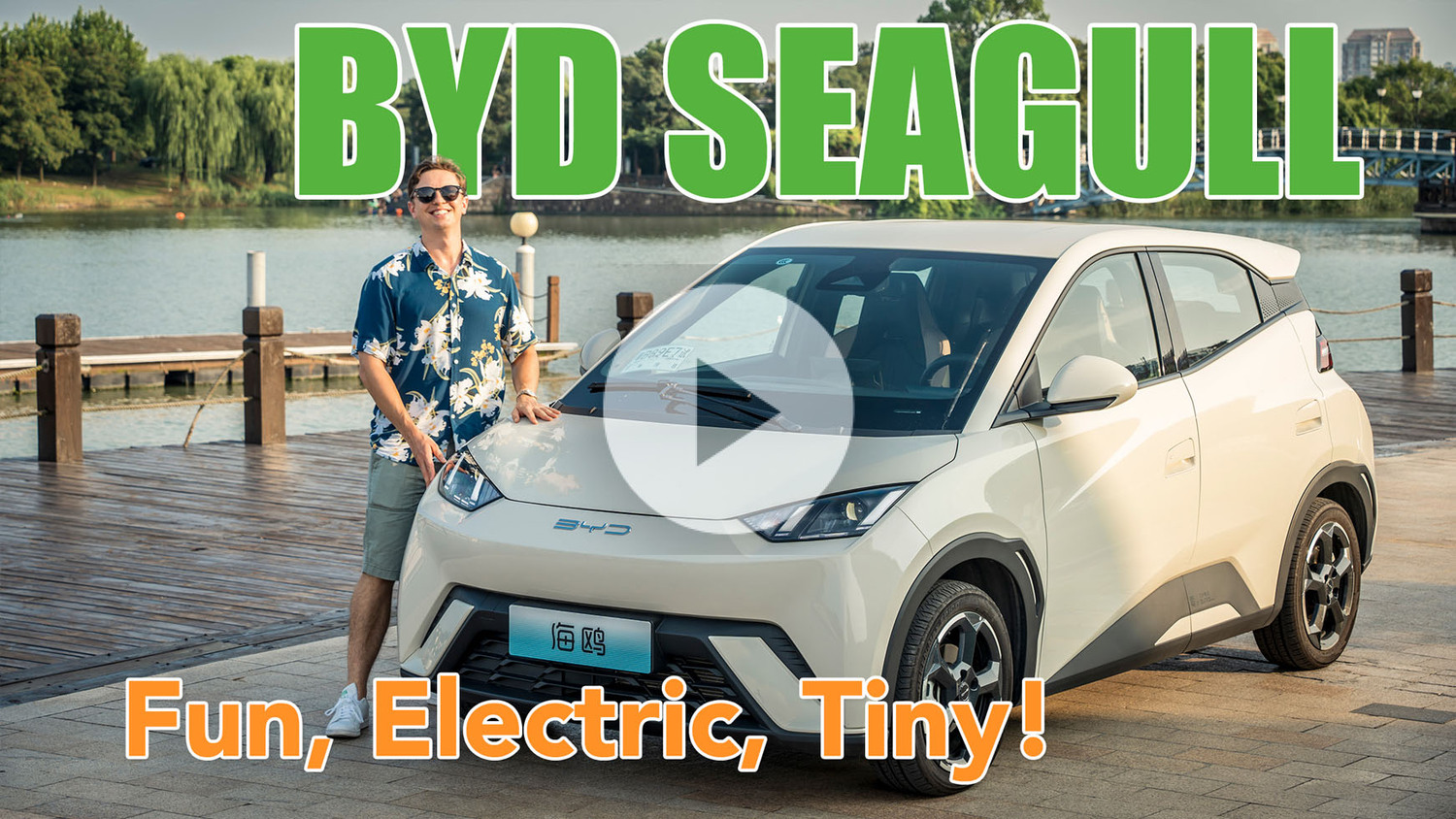 Scrappy, aggressive design

While many of its competitors in this segment, such as the Wuling Bingo, go for a cute and friendly design language, the Seagull takes a more aggressive approach. It's all hard angles and harsh LEDs, looking more like a robot sidekick than a cute toy. To use a dog metaphor, if the Bingo is a fluffy Pomeranian, then the Seagull is a scrappy little Pitbull.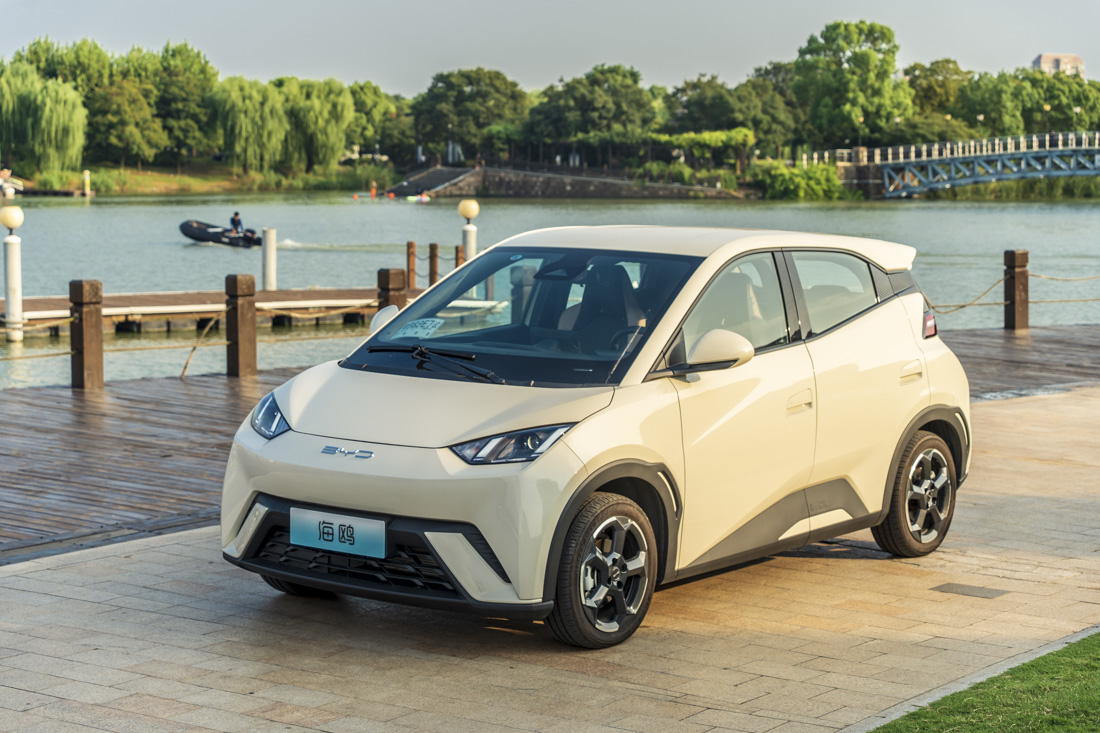 Of course, the Seagull's efforts to look intimidating only make it look more adorable, because it's tiny. At 3.78m in length, it's more than 20cm (8 inches) shorter than a Honda Fit. It's wheelbase, however, is only 3cm (1-inch) shorter. Squeezed inside that wheelbase is your choice of a 30 or 39-kWh lithium iron phosphate blade battery pack. Those provide a claimed CLTC range of 305 and 405 km, respectively, and they both have fast charging, so they can go from 20-80% in half an hour. You've maybe heard that the Seagull was going to be available with a sodium battery, and it is, just not yet.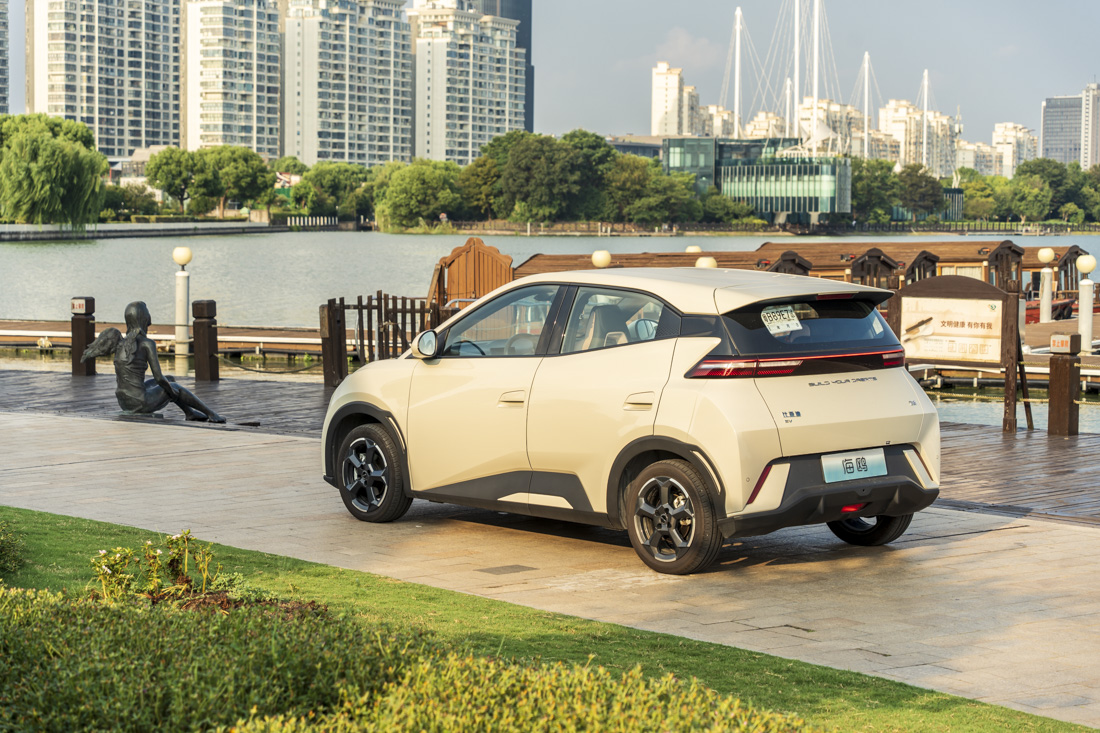 Maybe the sodium battery will do better, but the ranges on these lithium iron phosphate units turned out to be optimistic. I would estimate the real-world range for this larger battery pack to be closer to 300 kilometers. Still a usable range for such a small, cheap car, but it doesn't sound quite as impressive.
Barbie Spec
The interior of the Seagull comes in blue and black, green and black, or in the case of our car, Barbie spec. This car is part of the Ocean series, along with the BYD Dolphin and Seal, but the interior design is the least "ocean-inspired" out of all of them. Probably because all of those design flourishes cost money.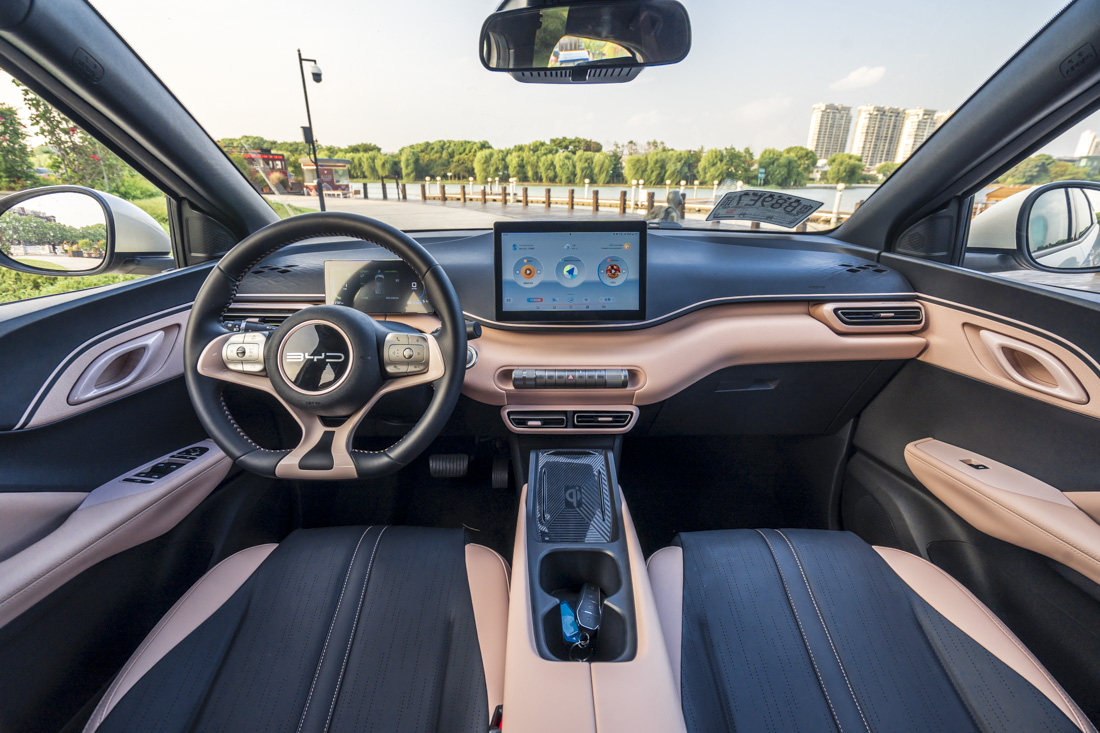 I was pleased to see that they retained the compact row of switches below the center screen, one of my favorite design elements from the BYD Dolphin. This row includes a physical volume roller (Thank you, BYD!), as well as air conditioning controls, hazard lights, auto hold (standard on the Seagull), and driving modes. Closest to the driver is the adorable little transmission knob. Wiggle it up and down to change gear, and press a small button on the side to put the Seagull into Park.
All three trim levels of the Seagull come with a 7-inch instrument cluster and a 10.1-inch, spinnable center screen. The interface is the same one used in every other BYD, just a bit slower to react. You only get one USB charging port in the entire car, but you're compensated, at least on two out of three trims, by having a wireless charging pad. Only problem is this wireless charging pad is slipperier than a used boat salesman. Any attempts at spirited driving, and spoiler alert, this car encourages you to fling it into corners, and your phone will end up in a different zip code.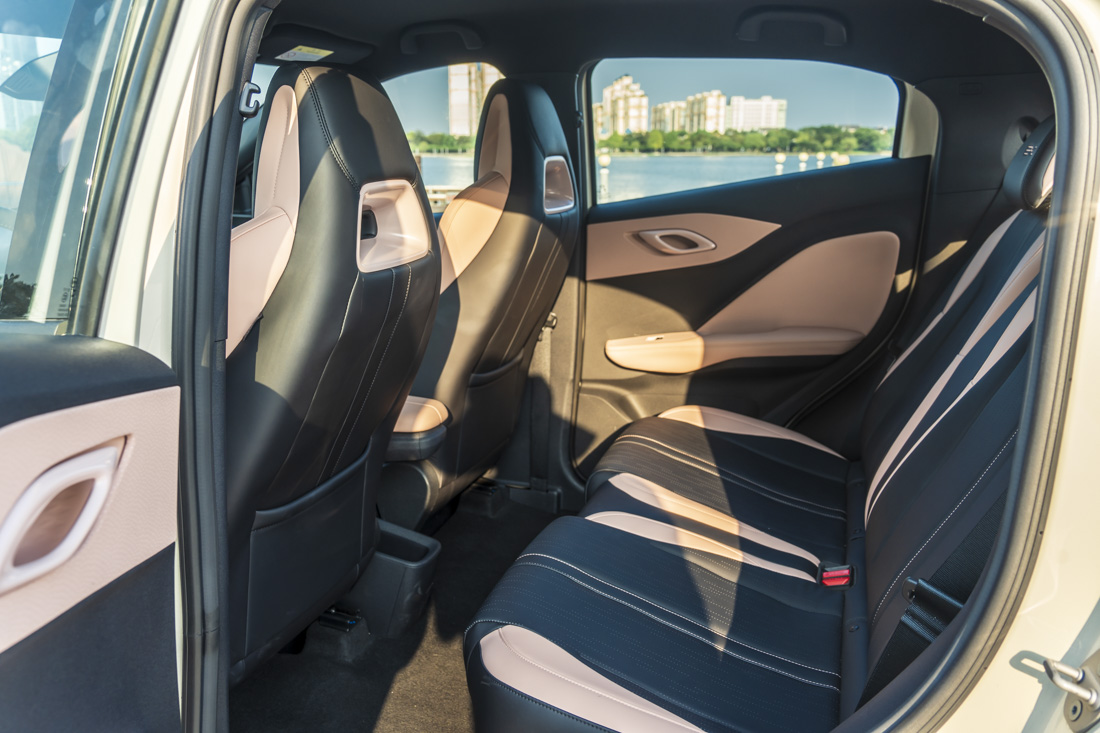 The Seagull only costs 10-12,000 USD (13,000 USD as tested with optional driver assistance package), and it certainly feels like it on the inside. Cheap, hard plastics abound, though there are some soft touch areas where it matters, like on the center console and door. Put simply, it doesn't feel inappropriately cheap for such a cheap car.
It's hard to expect such a tiny car to have much storage space, but the Seagull does well for itself. There is a decently-sized storage cubby under the center console, as well as a glove compartment. The center console itself has a line running down its center that would seem to indicate that it could be opened, but closer inspection revealed that this was not the case. What's most impressive about this interior, however, is the seating position, which is not only the most comfortable I've experienced in a car in this class, but even outshines some much more expensive EVs that I've driven. The same praise can be applied to the rear, which, while quite barren, has ample leg and headroom.
Open up the hatch of the Seagull and you find one of the few areas where it falls short of the Wuling Bingo, rear cargo space. The Bingo has a cargo area is so deep that you feel like you might find the Titanic at the bottom, not so for the Seagull. It still has a useable amount of space, but if you want to make a big trip to the grocery store, you're going to have to lay down the rear seats.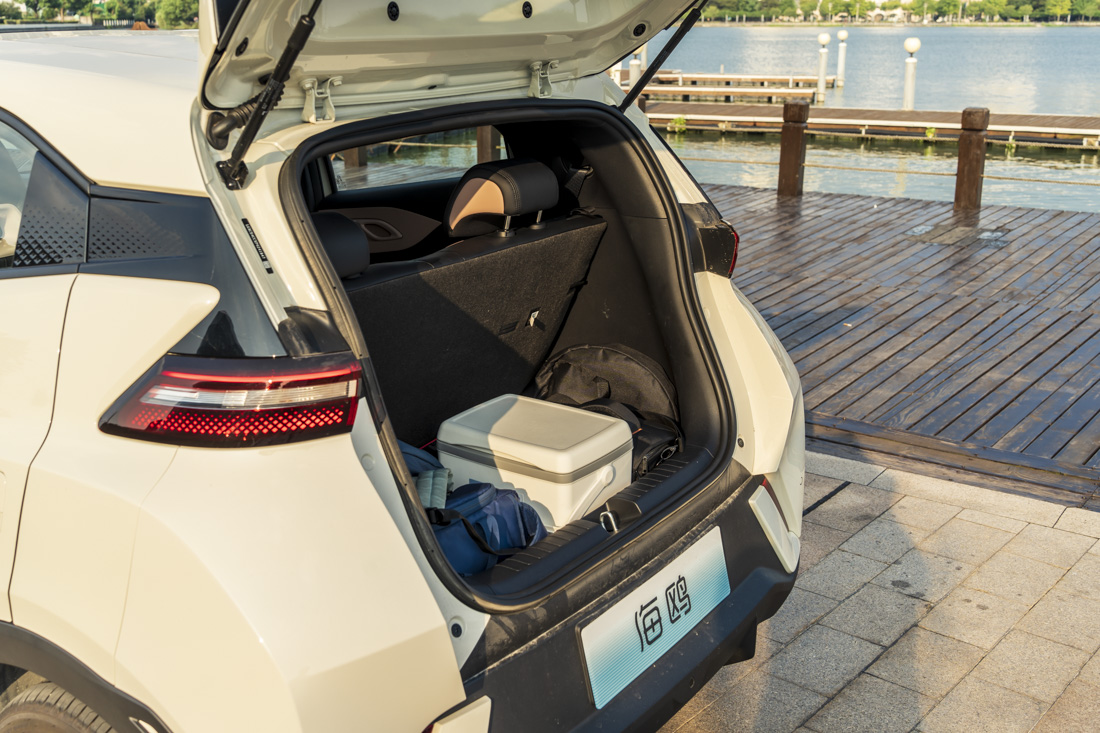 Best driving tiny EV
Before I discuss the driving dynamics of the Seagull, I want to address an important question that might be swirling around in your mind. How safe is this thing? After all, driving most of these tiny EVs feels like taking a long walk off a short pier, because they're safety equipment is minimal to non-existent. The Seagull, on the other hand, is surprisingly well-equipped in terms of safety technology. All Seagulls have standard driver and passenger front airbags, as well as side curtain airbags front and rear. Our top spec car added front row side airbags, and had the optional driver assistance package, which includes forward collision warning, automatic emergency braking, lane keep assist, and adaptive cruise control. These specs out it above pretty much every other vehicle in its class.
With your mind put at ease, allow me to move onto the more exciting news; the Seagull absolutely beats the brakes off of every other tiny EV in its class in terms of driving dynamics. Cars like the Wuling Bingo provide a ton of practicality for an incredibly low price, but they drive like golf carts, with steering that's only vaguely connected to the front wheels. The steering of the Seagull, however, is much more direct and less rubbery.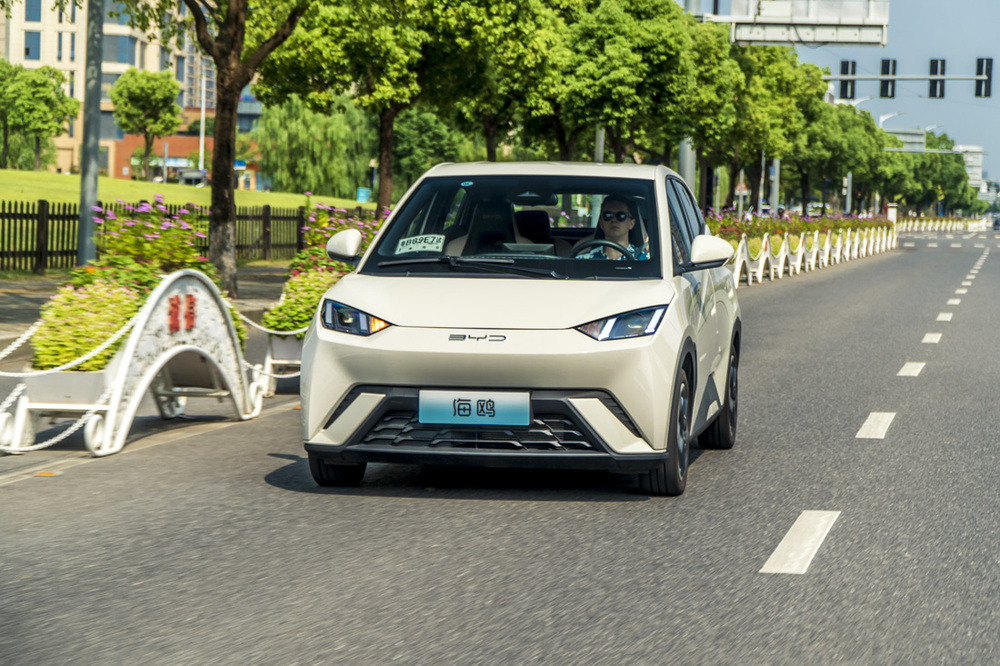 The Seagull has the same McPherson strut front suspension and torsion beam rear as the Bingo, but a wider front and rear track. Perhaps as a result of this, it feels much more planted and agile, encouraging you to chuck it into corners. The biggest weak point are the bargain basement tires, which squeal in protest at even the barest hint of lateral Gs. If you threw a pair of decent tires on this thing, it would be a real ripper.
Keep in mind,we're talking about a car with just 55 kW and 135 Nm of torque (75 hp/100 lbs.-ft) from its front mounted electric motor, but I have had more fun throwing this thing around over the past few days than I did in pretty much any of the much more powerful and much more expensive EVs I've driven this year.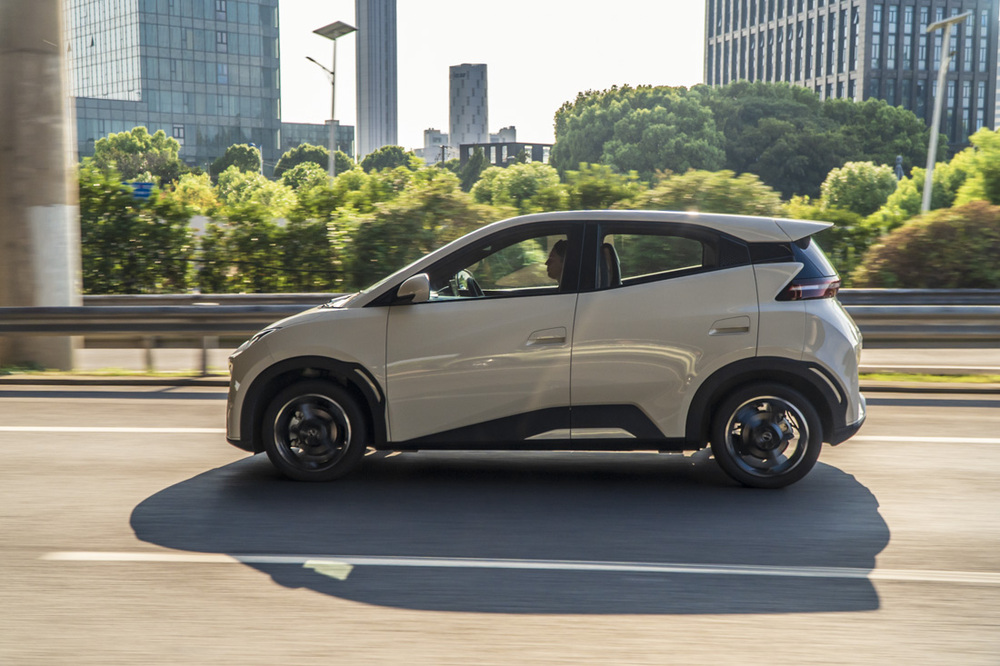 Part of that is the fact that I know if I really poop the bed and crash, I could probably afford to fix it, but it's more than that. I think the Seagull captures the special charm of feisty subcompacts like the Suzuki Swift. They're not powerful or fast, but they encourage and reward you for entering a corner with just a little more than you probably should.
Of course, it's not all rainbows and butterflies. This is a very cheap, very small car. Having adaptive cruise control is great, but NVH at 80 km/h will have you wondering which window you left open. Take it up to 120, and the four-speaker sound system just can't compete with the wind and tire noise. You're better off just using headphones instead. But that compromise is true of every other vehicle in this segment. What they don't deliver, though, is this level of driving enjoyment.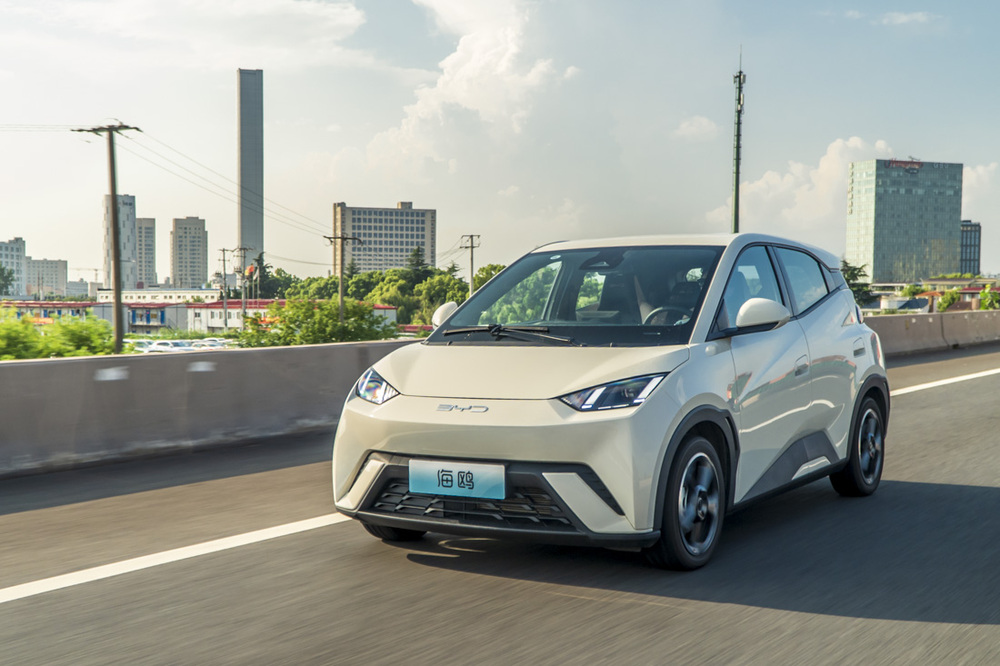 Takeaway
I suppose I should simply be grateful that there's finally a fun-to-drive EV in this segment, but instead I can't get this one thought out of my head: BYD Seagull GTI. A slightly more powerful front motor, upgraded suspension and brakes, better tires. Now that that would be an incredible amount of fun. Get on it, BYD!
Specifications
BYD Seagull Flight
Motor: Front-mounted
Power: 55 kW, 135 Nm
Battery: 39-kWh
Range: 405 km CLTC
0-50 km/h: 4.9 seconds
Size: 3780*1715*1540
Wheelbase: 2500 mm
CDM Price (as tested): 13,000 USD
More Pics