What is it?
In 2018, China's second largest real estate developer, Evergrande Group, started Evergrande Auto, which in turn created the Hengchi brand. Then, they started a downward spiral that would eventually drag their first product, the Hengchi 5 electric SUV, into the depths of automotive mediocrity.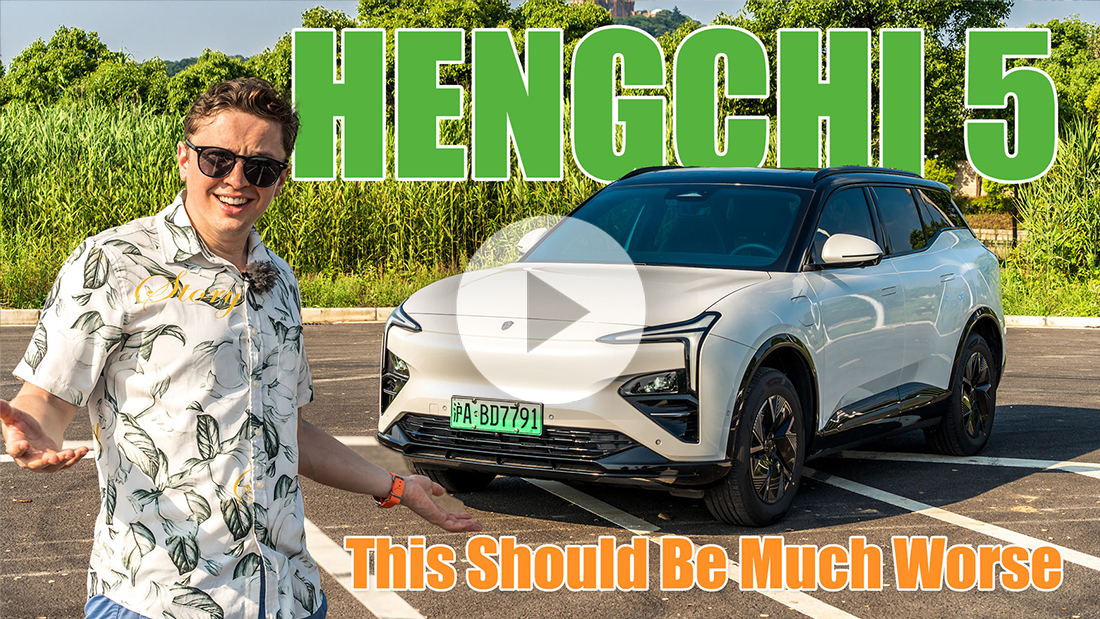 The world's top designers
It immediately became apparent upon Hengchi's founding that they weren't going to do things the old-fashioned way, they were going to go for broke. Chinese companies have been hiring top designers from big names like Rolls-Royce and Volvo for years now, but Hengchi decided that wasn't good enough, so they created an "expert committee" of 15 designers from around the world. That committee included the likes of Walter De Silva, former head of design for Volkswagen Group, and Alexander Selipanov, former head of design for Bugatti.
If you look closely at the photo below, you might also notice Mr. Kristian von Koenigsegg. He's there because Evergrande Auto owns NEVS, or National Electric Vehicle Sweden, which in turn owns 20% of Koenigsegg. You may remember NEVS as the company that bought up all those Saab assets from GM, and promised us electric Saabs that never happened.

By 2020, Hengchi had released 9 different concept cars, and I suspect that the members of that design committee/PR stunt contributed very little to that undertaking apart from posing for a photo and cashing their checks. The actual credit for designing the Hengchi 5 goes to a team that was lead someone who wasn't even at that meeting, a man named Shiro Nakamura. Nakamura is an accomplished designer in his own right, having been Chief Creative Officer at Nissan when they made cars like the Cube, LEAF, and R35 GT-R. Honestly, I think Mr. Nakamura and his team did a fine job. It's not a particularly original design, as it borrows its front-end from a couple better selling cars in this segment, but the overall proportions are good.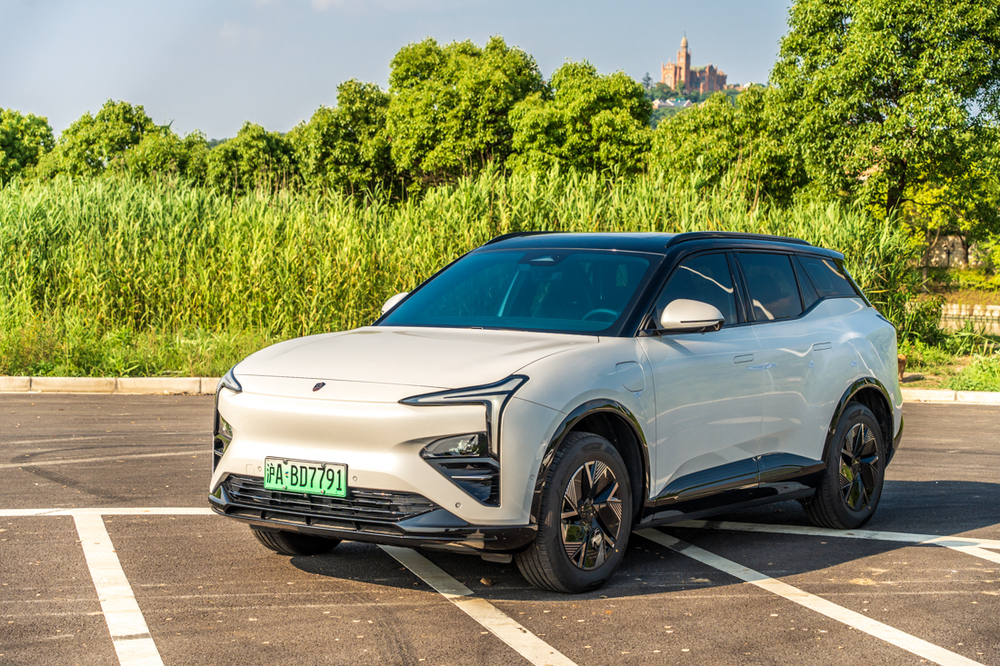 Back in 2021, with development of the Hengchi 5 in full swing, they claimed that they would sell a million EVs by 2025 and 5 million by 2035. Mass production of their first production model, the Hengchi 5 SUV began in June of 2022. Except it didn't, because it was delayed till September. But then Evergrande Group, which had been in bad way since the pandemic began, started to be in a really bad way. Eventually, they revealed that they had around 300 billion USD in debt, and would need to restructure. A few months later, in April of 2023, they ceased production of the Hengchi 5, and revealed they'd only delivered 900 cars in the 8 or 9 months since production began.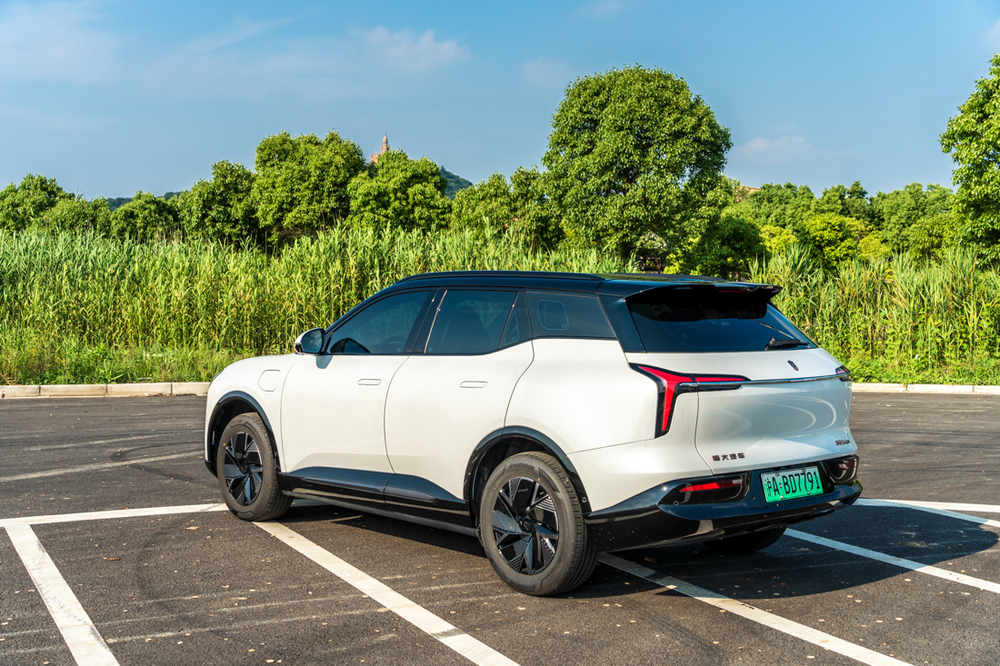 Creepy little lion man
There's more to the story, but we'll get to that later. The Hengchi 5 only came in one trim level, and therefore one price, a little over 25,000 USD. That makes for a very simple shopping process, and a great deal of standard equipment, including heated and cooled front row seats and three embedded screens, ala the Mercedes-Benz Hyper Screen. Passenger screens aren't common at this price point, so credit to Hengchi for that.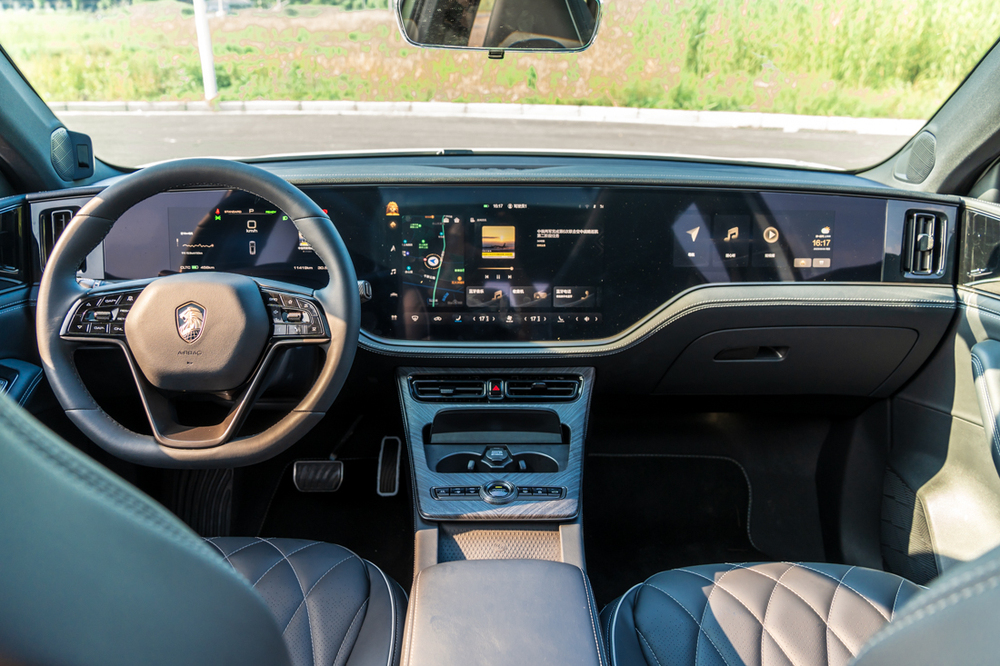 Those screens use a Qualcomm Snapdragon 8155 processor, they get 10GB of free 5G data a month for five years (or as long as Hengchi remains in existence), and they have a decent UI and UX design. None of that, however, is what caught my attention. Instead, my eye was immediately drawn to the avatar for the Hengchi 5's voice assistant. He's a lion (scroll down to "More pics" for a closeup), and he's creepy enough when he's just sitting there, staring at you and blinking at incredibly regular intervals, but the real show begins when you click on him. At that point, his full form is revealed, that of an incredibly muscular little lion man in jeans and Doc Marten boots. It must be said, my Chinese colleagues did not find this quite as disconcerting as I did, so there are definitely some cultural differences at play.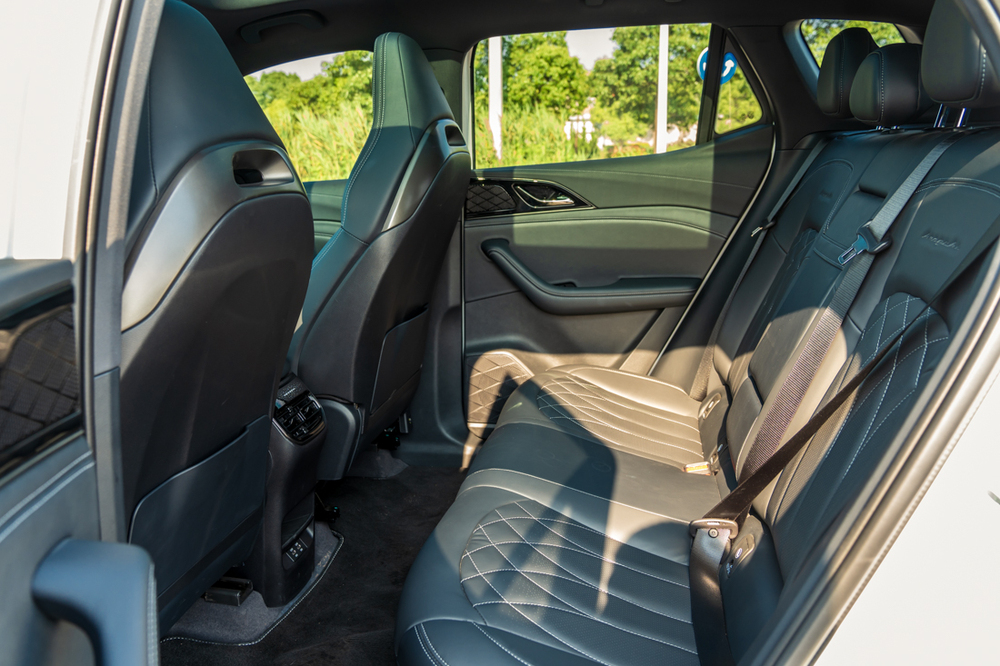 Appealing to the furry community was a strong choice for Hengchi to make, and hopefully it pays off for them in the long run. The interior features some other interesting choices, like the plastic trim on the center console with a kind-of-wood, kind-of-not-wood pattern to it. Having done the classic car reviewer thing of poking around in ways that no normal human ever would, and I couldn't find anything in terms of material quality that felt offensive for a car costing 25,000 USD.
Second row comfort and features are unremarkable, but there is plenty of legroom thanks to a 2.78m wheelbase. Cargo space ranges from 468L with the seats up, to 1417L when you fold them down.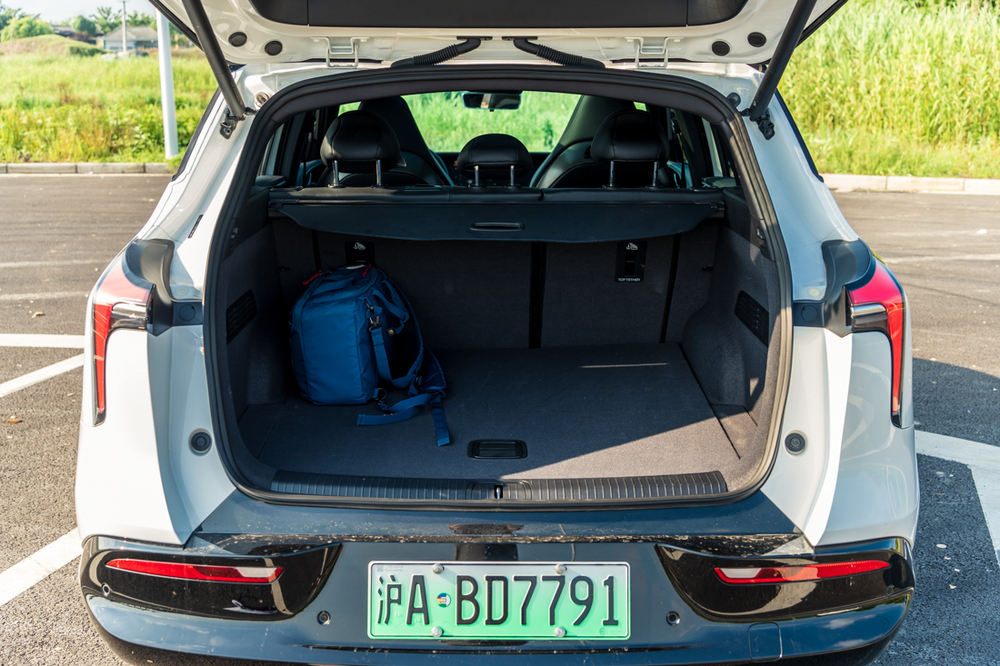 Guilt by association
Truth be told, when the Hengchi 5 debuted in China, it was met with some pretty scathing criticism, with some reviews calling it "half-baked." I disagree with that assessment, and think that the Hengchi 5 drives just fine. The single front mounted electric motor delivers 150 kW and 345 Nm of torque (204 hp/255 lbs-feet), more than many competitors and plenty to propel this SUV up to operating speeds. The battery is 72.5 kWh, with a range of 602 km on the CLTC cycle, again, not a bad number for this price.
There are foibles, like a suspension that fails to properly balance the stiffness of the front and rear, which results in some bucking over large bumps and a resultant banging of the head against the headrest, which is pretty hard. There's also the optional L2 driver assistance system that costs an extra 2,500 USD, but has overly sensitive warning systems, jerky braking, and can't properly identify traffic signs. I often found myself staring out the windshield at speed limits that simply didn't appear on the dashboard where they should.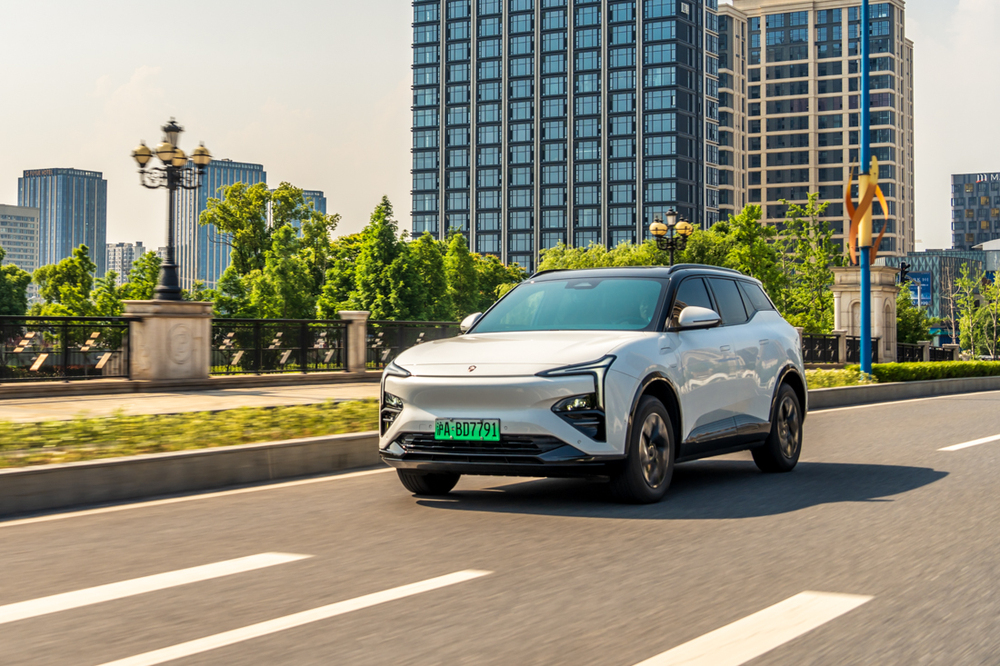 These are not insignificant problems, nor are they the only ones that were raised, but I still don't think this car is as bad as people claim. What you need you know is that these days, Evergrande Group has a reputation on par with a serial killer. Put simply, they owe a lot of people a lot of money, from banks to construction workers, to home owners. There's also the matter of the Evergrande Group's chairman, who has a tendency to overpromise and underdeliver. We're talking about homes that people have paid for but never actually got built. That type of thing tends to make people a bit angry, and in that environment, I don't think it's surprising that this car became a bit of a punching bag.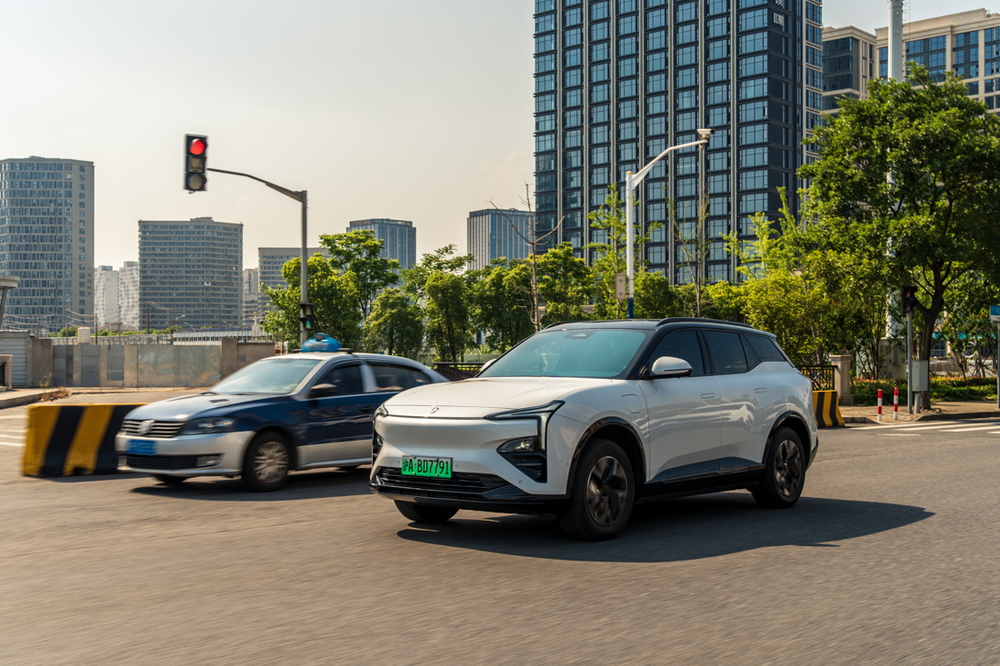 Takeaway
But this story has a happy ending, kind of. As of this video, Hengchi has resumed production of the 5! Does that mean people should rush out and buy one? Absolutely not! The Hengchi 5 isn't a particularly competitive vehicle, and the company is about as stable as a sandcastle at high tide. All I'm saying is, if everything goes belly-up, you can't put all the blame on the poor Hengchi 5.
Specifications

Hengchi 5
Motor: Front
Power: 150kW, 345 Nm
Battery: 72.5-kWh
Range: 602km CLTC
0-100 km/h: 7.8 seconds
Size: 4725*1925*1676mm
Wheelbase: 2780mm
CDM Price (as tested): 27,500 USD

More pics