In 2004, Buick debuted the Lacrosse as a replacement for the Century and Regal sedans, but the company ceased production of the model in 2019.
Kind of.
Because while Lacrosse sales were lagging in America as the brand transitioned to an all-SUV lineup, they continued to be strong in the Chinese market. So strong, in fact, that they could justify investing in an all-new generation. Hence the reason we are able to bring you a review of the 2023 Buick Lacrosse.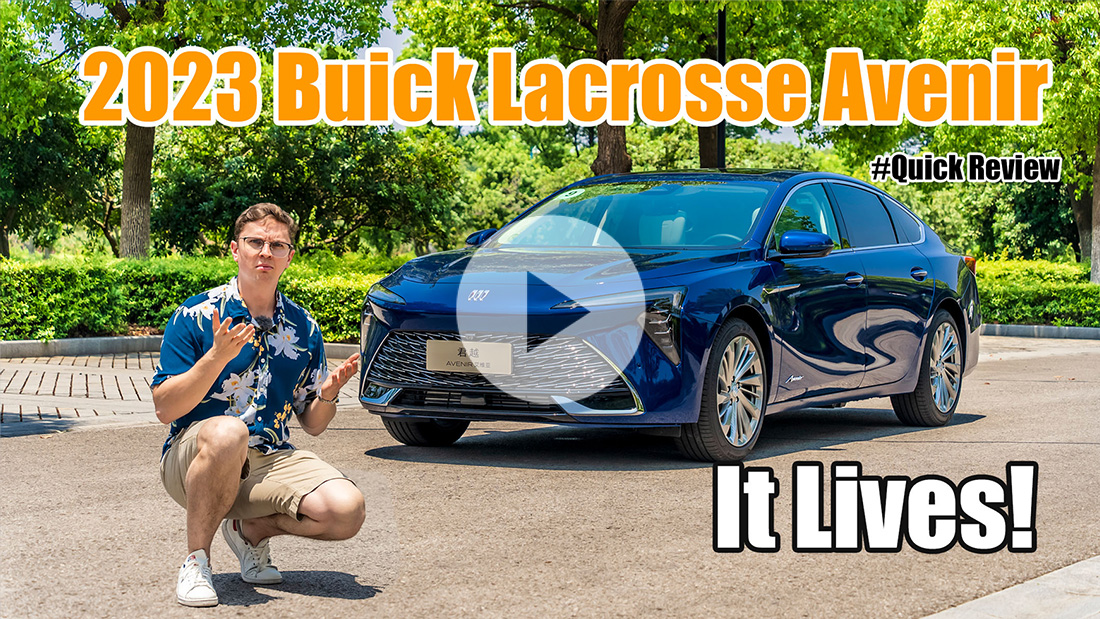 Whale Lips
This is the first time we've seen the latest generation of Buick design applied to a sedan, and it's received a somewhat lukewarm welcome here in China, with some people referring to it as having "whale lips." In all fairness, this criticism could apply to a significant number of modern designs, as we live in an era where "more is more" when it comes to grill design.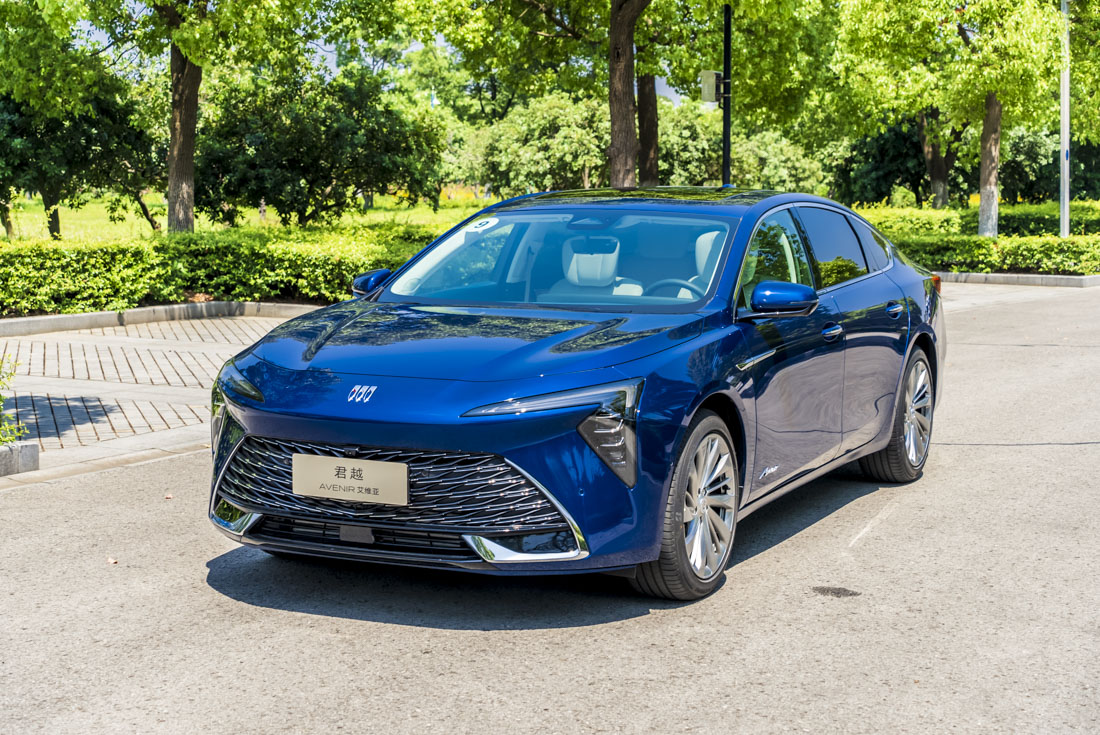 Putting aside any similarities with ocean-going life, the Lacrosse certainly looks much better in the flesh than in still images. It's not as sleek as the last gen, which was arguably a high-water mark for the model, but it's also not as swollen-looking as the generation before that.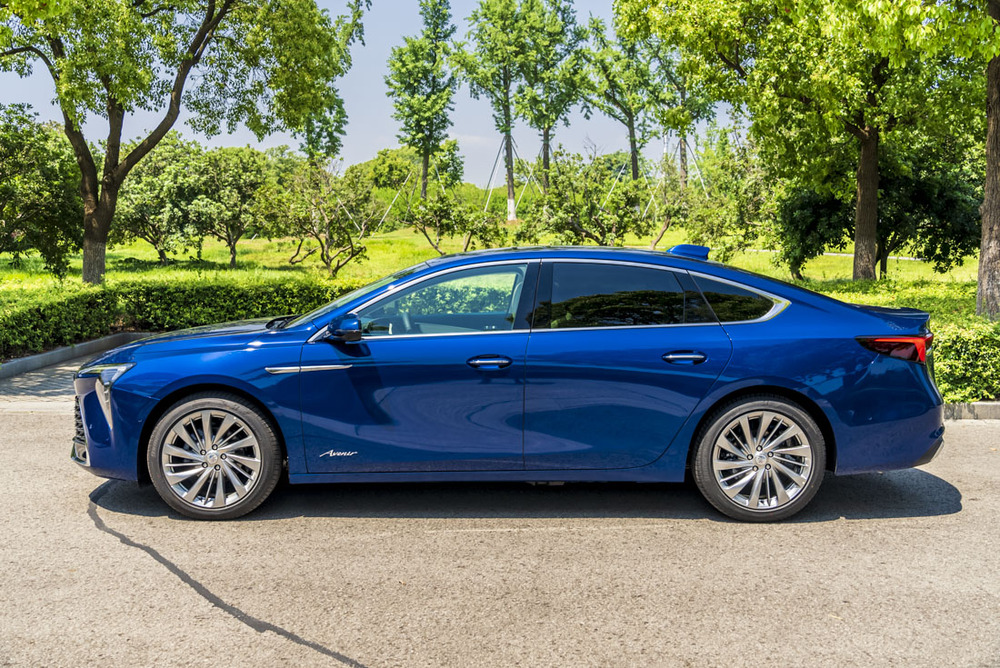 This new design language apparently doesn't have room for Buick's signature hood-mounted portholes, as they are absent on the Lacrosse. As is the last generation Buick badge, replaced by the new design that debuted earlier this year. Our test car was the Avenir spec, and thus came with a variety of equipment that is absent on lower trims, including 19-inch wheels in a design that's unique to the Avenir.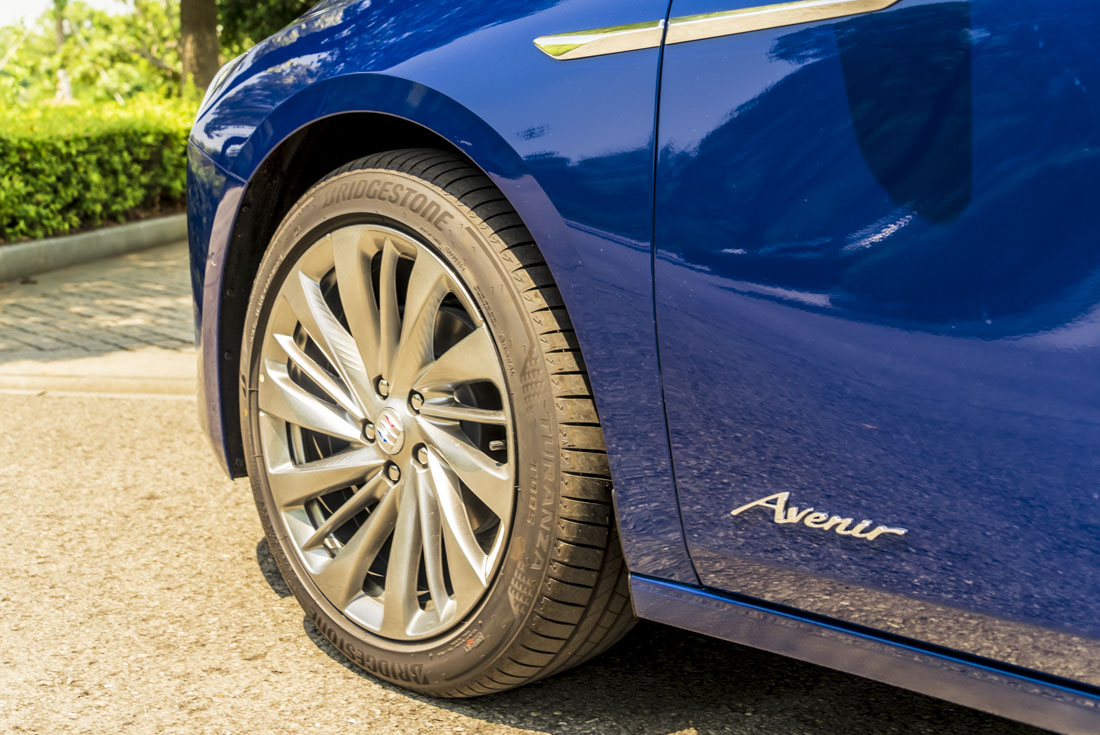 My only complaint about the design is that it's a bit of a bait-and-switch. When it debuted on the Buick GL8 Century, I was quite excited to see that Buick would be putting a PHEV or even EV powertrain into one of their most popular models. Except it wasn't a PHEV or EV, it was an ICE car that merely aped the latest designs coming from the EV sector. The fact of the matter is that legacy OEMs like General Motors are lagging behind in the Chinese market, and putting a new design language on the same old powertrains is like trying to patch the dam with a wad of gum, it ain't gonna work.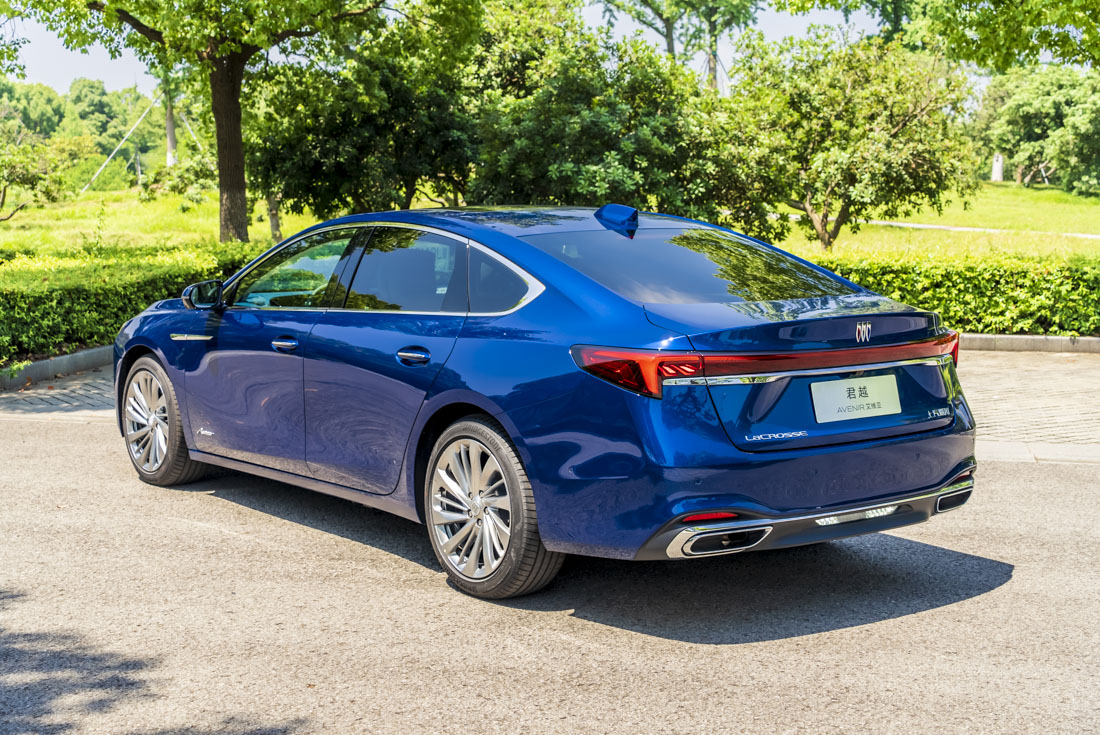 Not my grandma's Buick
My impression of Buicks is based on the ones driven by my grandparents when I was growing up, but this is by no means my Gramma Lee's Buick. This thing has a 30-inch 6K screen, a Qualcomm Snapdragon 8155 processor, and a 5G data connection. What a world we live in when even Buicks have 30-inch screens. Not only that, it now uses an NFC card or app to open the doors, no more key fob. Our experience with the NFC card was less than smooth. At one point we could get the car to open, but it would not turn on. This was resolved when we left the car to reset while we went to lunch. Hopefully this is an issue with our preproduction test car, and not the production units that will reach customer hands.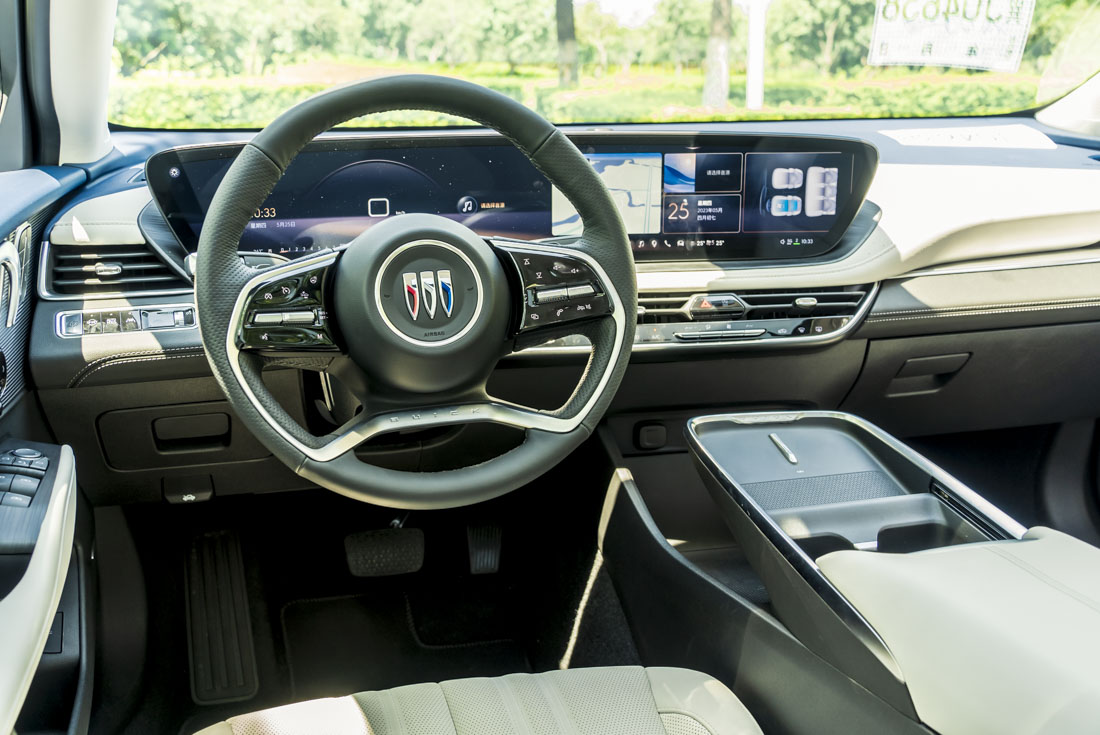 The interior, like the exterior, has gone through a complete redesign, but it still suffers from the same problems we've always seen in American luxury cars. Namely, cheap materials and poor fit and finish. Hard plastics abound in this car, and the door panels flex in a way that is quite distressing to see.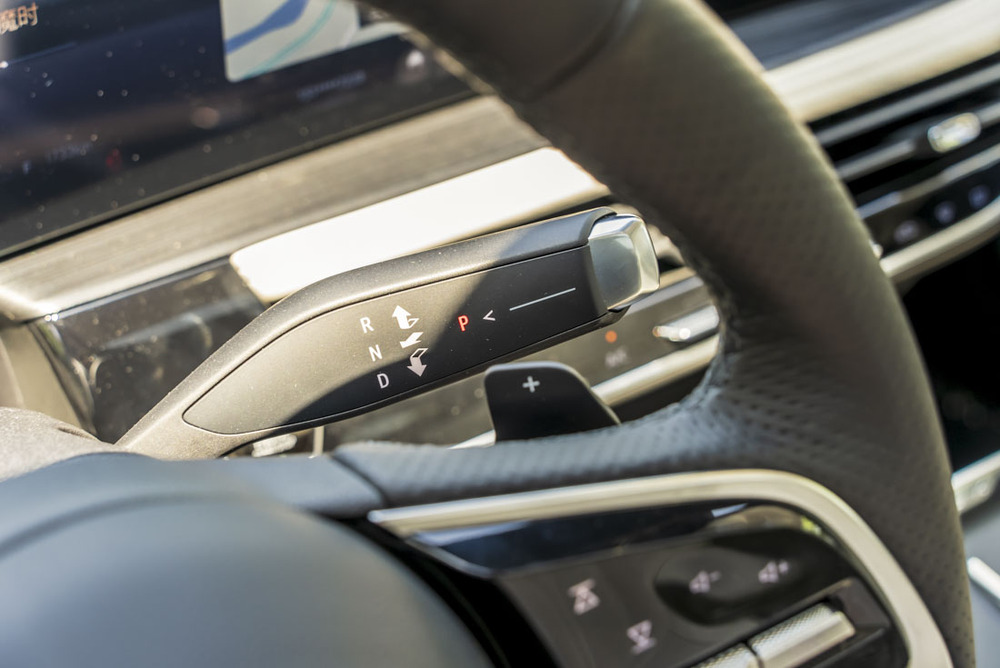 However, there is a built-in excuse: Perhaps thanks to the ongoing price war here in the Chinese market, the 2023 Lacrosse costs thousands less than its predecessor. Whereas prices for the old car ran from 31-41,000 USD, this generation starts at just 27,000. The Avenir model we drove rings in at 34,000 USD. In addition to that standard 30-inch screen, that price gets you an 11-speaker Bose sound system, as well as heated, cooled, and massaging front and second row seats covered in real leather.
Design, like fashion, is cyclical, and we now find ourselves returning to the age of column shifters. Of course, Buick couldn't just be happy with adopting a column shifter and calling it a day, they had to throw their own little twist at it. Instead of allowing you to simply move the shifter up and down, a la Tesla, XPeng, and everyone else, the Lacrosse requires you to first unlock it by pulling towards you, then moving it up and down to engage drive or reverse.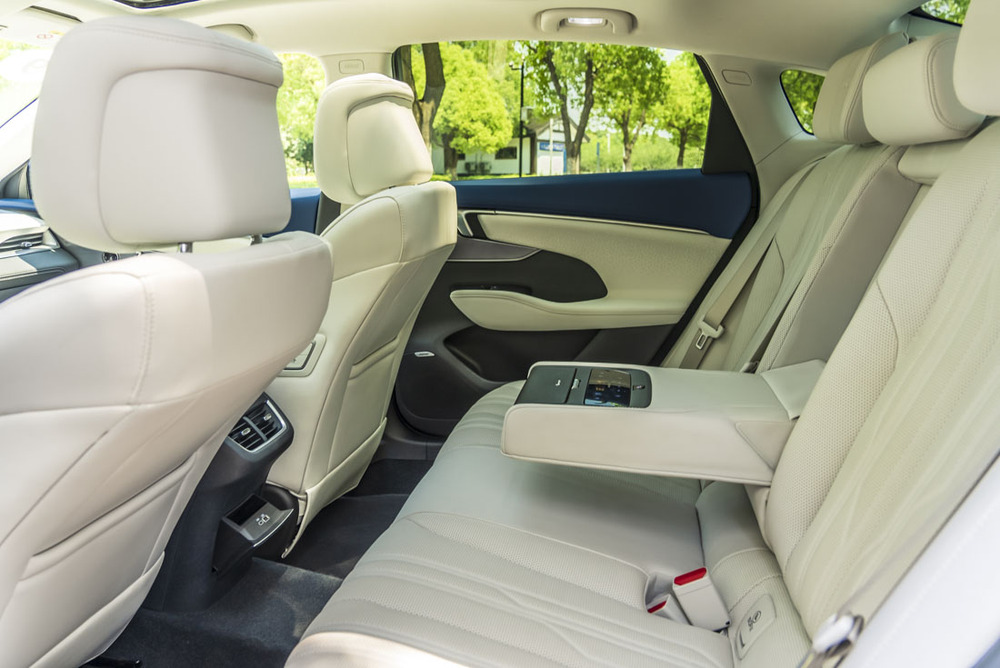 For you older readers out there, you'll remember that this is how column shifters for automatic transmissions used to operate. Buick claims this is a safety feature, but I am unaware of issues related to the shifters of other brands that do not use this method. I would theorize that it is intended to be an effort at nostalgia, but the Lacrosse has never come with a column shifter, so I think it's just old-school thinking applied to a new-school interior.
The 2023 Lacrosse rides on a modified version of the same Epsilon II platform that underpinned the model up until it ceased production in North America. No surprise then that it has the exact same wheelbase of 2905mm (114.3-inches), though Buick claims that legroom as been increased by 32% and headroom by 14%, both as a result of a repackaged interior. The rear seat functions mentioned above are controlled via touch buttons on the fold-down center armrest. The trunk also sees a minor increase in space from the previous generation, 509L vs 506L (18 cubic ft), but that's enough to outdo competitors like the Toyota Avalon.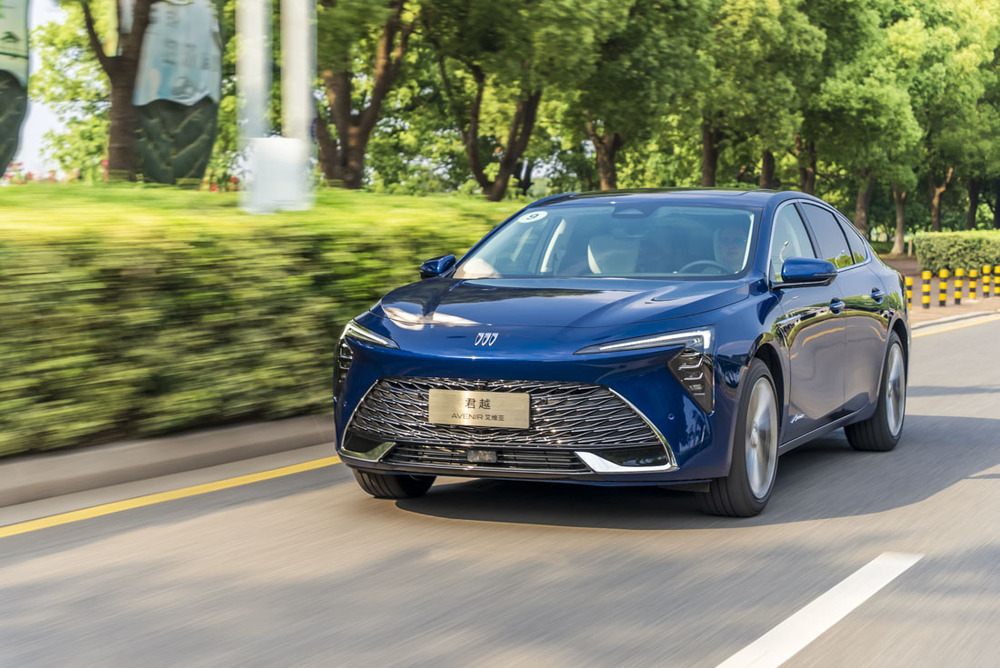 Soft, but not embarassing

Not only is this car based on the same platform as the last Lacrosse that was sold in North America, it also has the same suspension technology. That means MacPherson struts up front and multi-link in the rear. Buick's propensity for soft suspensions has always earned it an audience here in China, where consumers prefer a car that's tuned for comfort rather than performance. This is reflected in the way the 2023 Lacrosse drives. It doesn't embarrass itself when you throw it into a corner, but it certainly prioritizes a soft, pillowy ride.
But where this China-market Lacrosse diverges from its North American cousin is powertrains. The 2023 Buick is available with either a 1.5T 4-cylinder matched to a CVT, or a 2.0T paired with the ubiquitous HydraMatic 9-speed transmission and a 48v mild hybrid system,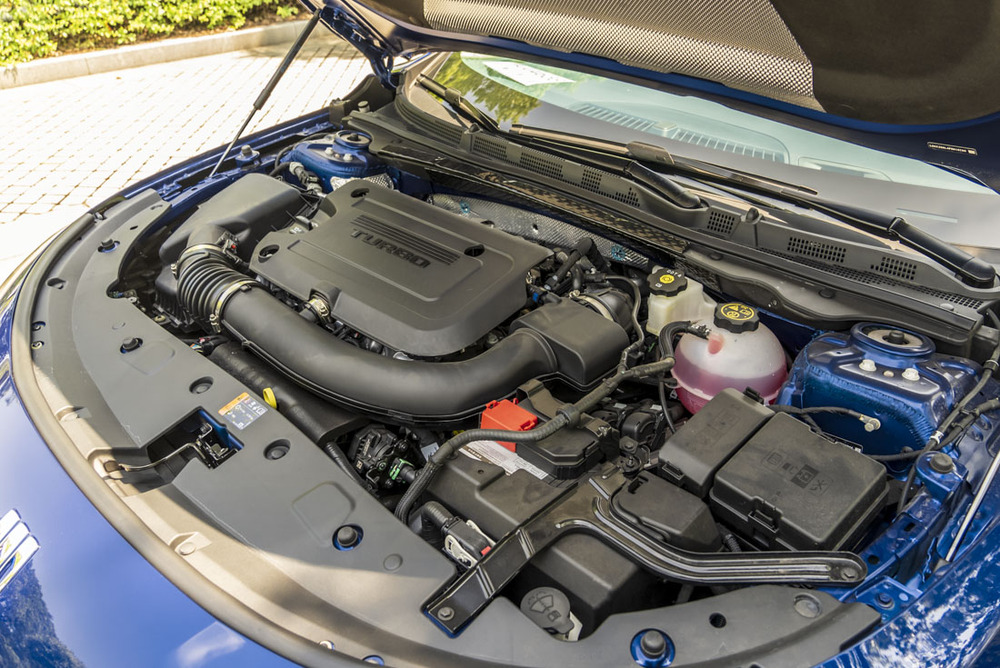 I have never driven the 1.5T and CVT combo, and God willing, I will never have to. But I can report that the 2.0L mild hybrid performs quite well. It lacks the punch of the 3.6L V6 that was available in NA-market models, making only 172 kW (237 hp) instead of 230 kW (310 hp), but it still more than adequate for daily commuting. The hybrid system is nearly invisible, serving only to provide a bit of torque-fill during take-off. The HydraMatic shifts smoothly, and doesn't upshift automatically when it reaches redline in manual mode.
Our test car was equipped with eCruise, Buick latest driver assistance suite that includes adaptive cruise control with lane centering, as well as safety features like automatic emergency braking. The system doesn't measure up to the likes of Tesla, NIO or XPeng, but it is a handy tool for making any highway commute a bit more relaxing. I would love to see them utilize Cadillac's more impressive Super Cruise system, but that would probably up the price of this car significantly.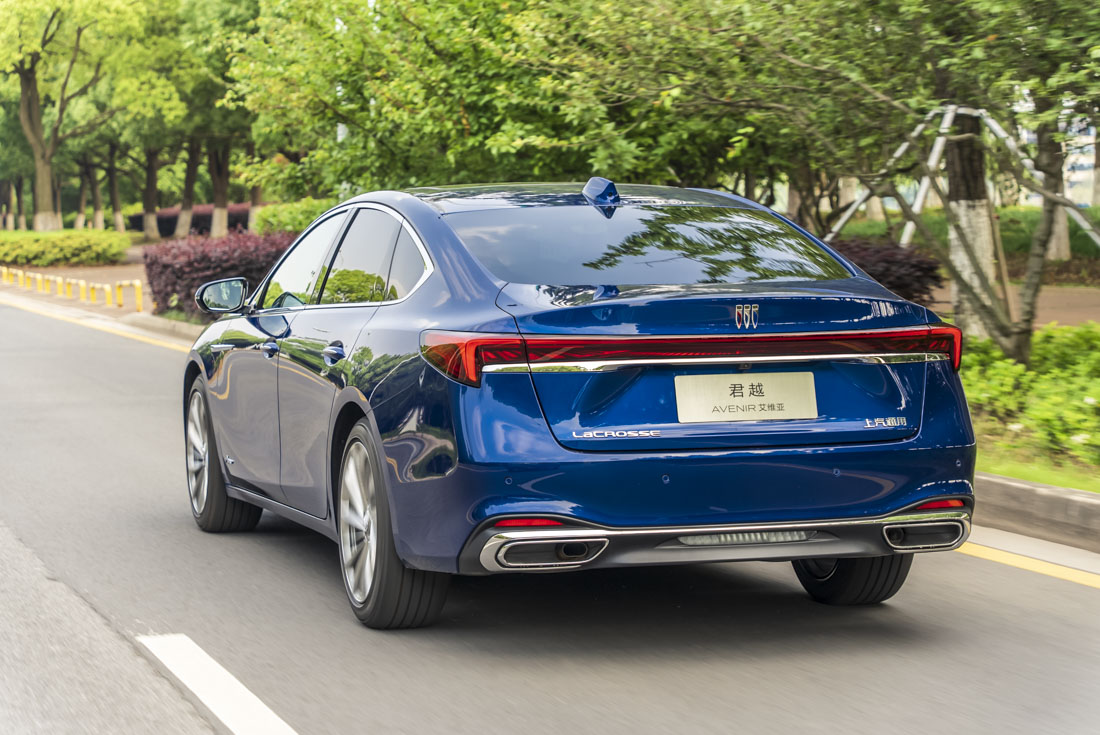 Takeaway
This manages to be the techiest Buick that I've ever driven, while still retaining the brand's trademark combination of spacious interior, soft ride, and big trunk. That makes it a Buick that would very likely appeal to a younger demographic in North America than its predecessor. By the same token, that 30-inch screen and NFC card would probably alienate traditional Buick buyers like my grandmother, people who think that technology is scary, not cool. But as long as the brand continues to embrace SUVs over sedans, we will never find out what could have been.
Specifications
Model: Buick Lacrosse Avenir

Engine: 2.0L Turbo 4-Cylinder
Transmission: 9-speed Automatic

Power: 172 kW and 350 Nm of torque (237 HP/260 lb-ft)
0-100 km/h: 7.2-seconds
Fuel Economy: 6.59 L/100 km WLTC
Size: 4996*1866*1469
Wheelbase: 2905 mm
CDM Price (as tested): 34,000 USD
More Pictures